Prime Minister Scott Morrison has described Australia's first recession in 29 years as a "heartache" for the nation while spruiking the new HomeBuilder scheme to kickstart residential building. Meanwhile, the treasurer has stated that despite the negative news Australia weathered the lockdown better than many other major economies.
Australia's economy shrank by 0.3 percent in the March quarter due to the combined aftereffects of the bushfires and pandemic. It is expected the economy will continue to shrink in the June quarter.
"I really didn't want to see a recession ever again in Australia," the prime minister told reporters on June 4.
"As a government we worked so hard to bring the budget back into balance … to see COVID-19 hit it like a torpedo is absolutely devastating," he said.
Read More
"Where we find ourselves now is heartbreaking," Morrison said. "But here in Australia we are doing better than many and better than most."
HomeBuilder to Boost Economy
Morrison said the economic fallout could have been worse, were it not for the government's response to the pandemic.
He said Australia would recover faster with the new $688 million (US$475 million) HomeBuilder scheme offering grants of $25,000 to people looking to renovate their homes or build a new one before the end of the year.
The grants will be available to those earning less than $125,000 a year, and for couples earning less than $200,000.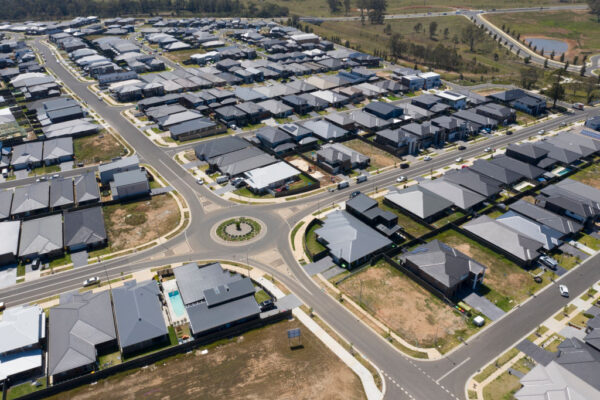 Morrison told radio 2GB on June 1 the residential building sector was a key focus saying the government was "more interested in larger projects, and new home builds," and expected 140,000 direct construction jobs to be generated from the push.
"This is not building school halls and all those sorts of things we saw done through big contractors, and small contractors not getting the work," he said.
"We want to make sure that whatever we do in this space, the jobs get created locally."
Treasurer Lauds Economy's 'Remarkable Resilience'
Treasurer Josh Frydenberg wrote on June 4 in the Australian Financial Review that despite the recession the Australian economy overall showed "remarkable resilience."
Australia had initially prepared for the "economist's version of Armageddon" however the country managed to withstand the lockdown better than other large economies.
"Australia's performance in the March quarter compares very well to that seen in other nations, with negative growth in China of 9.8 percent, France 5.3 percent, Germany 2.2 percent, United Kingdom 2 percent and the United States 1.3 percent."
He said the value of the Australian dollar was also starting to rise, and consumer and business confidence were on the rise as well.
"In Australia's remarkable story of almost 29 consecutive years of economic growth, this is only the fourth negative quarter in that time."
Unions and Business Call for Extended Government Support
President of the Australian Council of Trade Unions, Michele O'Neil has called on the federal government to extend JobKeeper saying, "The uncertainty created by the government's refusal to both broaden who is receiving JobKeeper today, and extend its life beyond September, is causing additional hardship and reducing consumer confidence."
The union movement has proposed an eight-point plan which includes lifting wages and living standards, investing in community services, infrastructure spending, and investment in education.
Australian Industry Group Chief Executive Innes Willox said growth figures showed the government was playing an important role in countering the downturn, but more was needed.
"The further support set to flow over the next few months will reinforce a rebound in (economic) activity, and reduce, but likely not eliminate the need for additional measures after JobKeeper ends in September," he said.