Prime Minister Scott Morrison has called for formal processes to run its course on sexual harassment allegations regarding former High Court Justice Dyson Heydon. Meanwhile, three complainants have begun negotiating compensation with the High Court of Australia.
Morrison said the allegations of sexual harassment were "very disturbing and very concerning" while speaking to reporters on June 23 in Eden, New South Wales.
On Monday, the High Court released a statement saying a year-long investigation into allegations Heydon sexually harassed six former associates were concluded and the claims by the associates were "believed."
Morrison said: "There will be a proper formal process that will be followed, I'm sure, in addressing those allegations."
When questioned on whether Heydon should be stripped of his Companion of the Order of Australia in 2004, the prime minister said if the allegations were "upheld" then there is "a normal process for honours to be dealt with at that time."
"But it's not appropriate to presuppose those processes. That's not the way these things should be handled," he added.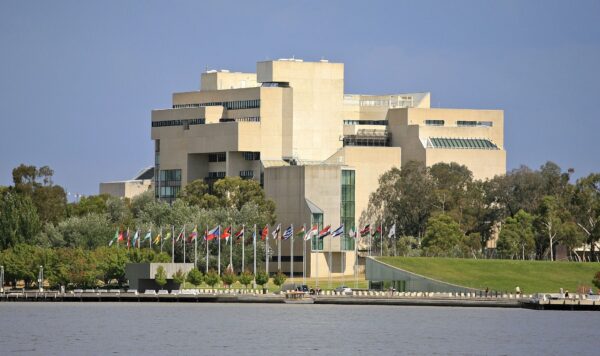 On Monday, current High Court Chief Justice Susan Kiefel said in the statement she was "ashamed that this could have happened at the High Court of Australia."
"The investigation, conducted by Dr. Vivienne Thorn AM, took some months to complete. We received Dr. Thorn's report and have provided it to the six complainants and to the Justice (Heydon) in question."
"We have made a sincere apology to the six women whose complaints were borne out," she said.
Heydon released a statement to The Sydney Morning Herald via his lawyers, saying he denied "emphatically any allegation of sexual harassment or any offence."
"In respect of the confidential inquiry and its subsequent confidential report, any allegation of predatory behaviour or breaches of the law is categorically denied by our client," he said.
"The inquiry was an internal administrative inquiry and was conducted by a public servant and not by a lawyer, judge or a tribunal member. It was conducted without having statutory powers of investigation and of administering affirmations or oaths."
Personal injury and compensation law firm Maurice Blackburn is representing three of the complainants and has begun negotiating compensation with the High Court. The matter is currently a civil claim and not a criminal matter.
Maurice Blackburn Principal Josh Bornstein said: "We will also be writing to lawyers for Dyson Heydon shortly to ask if they too are willing to engage in a similar process."
"If they decline that invitation, I am instructed to lodge a claim in the Australian Human Rights Commission."
Former Prime Minister John Howard has stood by his appointment of Heydon telling The Sydney Morning Herald on June 24, "I stand by all of the High Court appointments made by my government."
Dyson Heydon served on the High Court from 2003 to 2013. He was known for his opposition to "judicial activism"—a practice where judges interpret the law based on current societal attitudes and trends.