Prime Minister Scott Morrison has called claims of racism against Chinese students in Australia "rubbish" saying Australia would not submit to "coercion" from the Chinese Communist Party (CCP). It marks the first time Morrison has used the word "coercion" to describe the Chinese regime-instigated trade dispute with Australia.
Morrison's comments were in response to the Chinese Ministry of Education's warning to Chinese international students that "multiple incidents" of racial discrimination were occurring in Australia.
It followed a travel alert announced on June 5 from the Ministry of Tourism and Culture warning Chinese travellers of a supposed "significant increase" in racial discrimination against people of Asian descent in Australia.
During an interview on 3AW radio on June 11, the prime minister responded to the accusation: "That's rubbish. It's a ridiculous assertion."
"One thing Australia will always do is act in our national interests and never be intimidated by threats from wherever they come," he said.
"We're an open trading nation, but I'm never going to trade our values in response to coercion," Morrison said.
Australian exports to China last year were worth $16.8 billion (US$11.6 billion), doubling since 2014.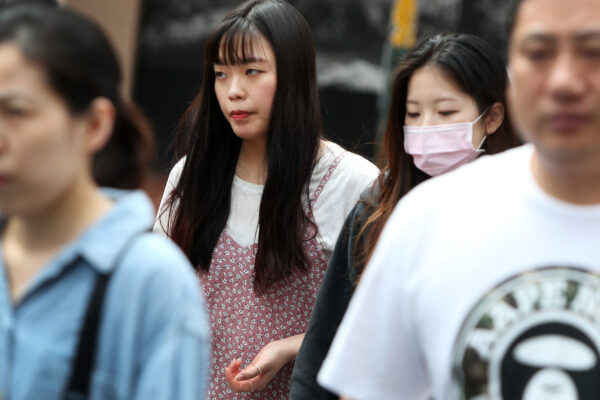 Since the trade dispute began in April, ministers and members of Parliament have preferred to address each issue on its merits and avoid engaging in "tit for tat" politics.
Ministers have also avoided saying the Chinese regime is retaliating against Australia's actions deemed detrimental to Beijing's interests including calls for an inquiry into the origins of the CCP virus, commonly known as novel coronavirus, and the recently announced foreign investment laws.
However, the Chinese state-owned media group Global Times, a vocal commentator on regime-related issues, has been outspoken in saying Beijing's actions are in fact retaliatory in nature.
On June 9, the Global Times editorial board wrote: "From its push for a U.S.-led inquiry into COVID-19, to its interference in the Hong Kong affair, and the upcoming overhaul of its foreign investment rules that are expected to tighten scrutiny over foreign investment, Australian politicians are demonstrating their antipathy toward China."
"If Australia wants to retain the gain from its economic ties with China, it must make a real change to its current stance on China, or it will completely lose the benefits of Chinese consumers," the Global Times wrote. "The tourism loss may be just a tip of iceberg in its loss of Chinese interest."
Department of Foreign Affairs and Trade (DFAT) officials met industry leaders on June 11 to discuss expanding into alternative markets.
Catherine Ross from DFAT's China Economic and Engagement Branch said officials had advised the agriculture sector to maintain composure.
"It's really important that we have to stay calm and disciplined in our public statements," she told a parliamentary inquiry.
"Otherwise, quite frankly, we're playing into China's hands on these matters. But we are very cleared eyed about what's going on."