Audience Members Taken Aback by the Wonder of Shen Yun
April 3, 2013 1:35 am Last Updated: April 19, 2013 11:19 pm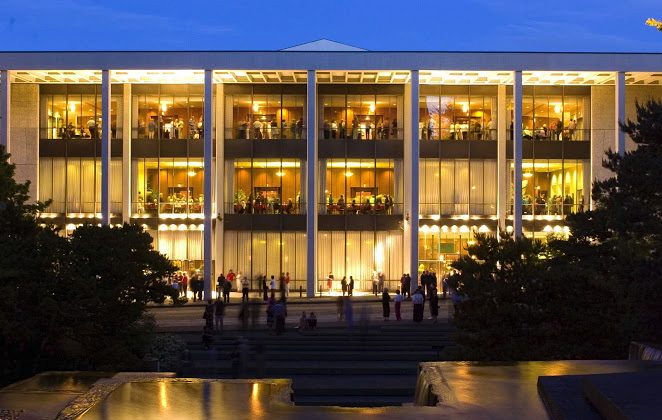 PORTLAND, Ore.—"The background and the dancers—it's wonderful, and they're so colorful," said Peggy Skiver after seeing Shen Yun Performing Arts with her husband, Mel, at Portland's Keller Auditorium on April 2.
"There's so much meaning to it, and they're so perfect," she said. "I would like to see it again. It's wonderful."
"Through the universal language of music and dance, Shen Yun weaves a wondrous tapestry of heavenly realms, ancient legends, and modern heroic tales, taking you on a journey through 5,000 years of Chinese culture. Its stunning beauty and tremendous energy leave audiences uplifted and inspired," reads the Shen Yun website.
"It's a wonderful explanation of the history of Chinese culture," said Mr. Skiver, a commercial real estate broker and land developer. "5,000 years," Mrs. Skiver reminded her husband.
"For 5,000 years divine culture flourished in the land of China. Humanity's treasure was nearly lost, but through breathtaking music and dance, Shen Yun is bringing back this glorious culture," according to Shen Yun.
Mr. Skiver said that he was really taken aback by the tremendous effort of every one of the performers—from the dancers to the digital programmers—for their work on the state-of-the-art backdrop.
"It's awesome—very artistic, creative," he said. "The background settings are just amazing."
Shen Yun's digital-backdrop team creates vividly animated settings, extending the stage and transporting the audience to a world where heaven and earth are one.
Mr. Skiver said that he felt simply renewed by the artistic breadth of every facet of the entire show. "Oh, it's invigorating," he concluded.
With reporting by Li Mei and Michael Fitzgerald
New York-based Shen Yun Performing Arts has three touring companies that perform simultaneously around the world. For more information, visit ShenYunPerformingArts.org.
The Epoch Times is a proud sponsor of Shen Yun Performing Arts.