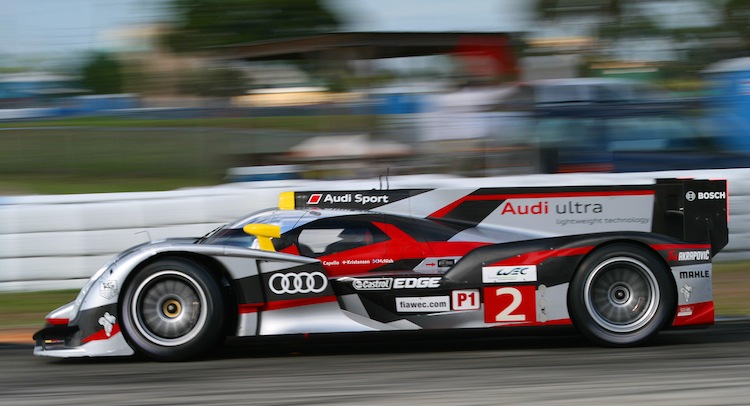 Audi found its speed in the afternoon session of the Sebring Test Days, sweeping the top three positions and beating the next-fastest car, the No.016 Dyson Lola Mazda, by 2.11 seconds.
The No.2 Audi of Dindo Capello, Tom Kristensen, and Allan McNish posted a time of 1:48.138, more than a second faster then the fastest time of the morning session.
Timo Bernhard, Romain Dumas, and Loic Duval turned a lap at 1:48.410, and Marcel Fässler, André Lotterer, and Benoît Treluyer's best was 1:48.839—all considerably faster than their morning times.
Chris Dyson, Guy Smith, and Stephen Kane cut four seconds off their morning time, lapping at 1:50.243 in the afternoon session.
Fifth fastest was the Strakka Racing HPD ARX 03 driven by Nick Leventis, Danny Watts, and Jonny Kane, 1.5 seconds faster than their morning time.
The No. 6 Muscle Milk Pickett Racing HPD ARX 03a, which was third fastest in the morning with a time of 1:49.726, finished sixth in the afternoon with a time of 1:51.472.
Audi's domination of the final test session doesn't necessarily mean that they will be fastest in the race. The competition could have been testing different aero packages or tire compounds, instead of running for speed.
Still, one hopes that the gasoline-powered cars can find the speed to match the diesels. A gasoline-powered car hasn't won Sebring—or much of anything else in endurance racing, when faced with diesel-powered competition—since the Audi R10 TDI won in 2006.