From humble beginnings in 1976 with two taxis and two station wagons, Burlington's Attridge Transportation has grown over four decades to a flourishing family business with more than 1,400 buses, 36 coaches, and six locations.
Founder Jim Attridge had lost his previous job and was living in his mother's basement and driving a taxi when he started the company. The province closed schools designated specifically for disabled students in the mid '70s and they were being integrated into regular schools. Taxis were the preferred method of sending special needs children to school and this presented an opportunity for Attridge to build the business by providing a service that larger bus operators weren't.
For the first decade, Attridge's niche was providing transportation for special needs passengers in taxis and small buses for the former Wentworth County School Board. Attridge vehicles were equipped with the latest design features to accommodate disabled passengers. From there, it expanded to providing regular school busing.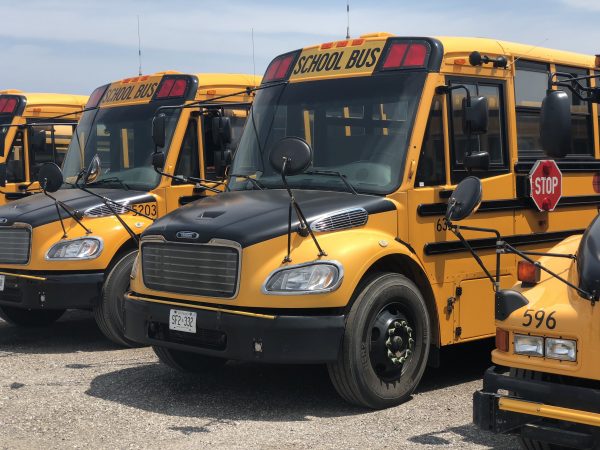 It now provides student transportation in the Region of Halton, City of Hamilton, Niagara Region, Peel Region, Dufferin County, and the City of Toronto. Attridge also contracts to various independent schools throughout Southern Ontario.
The company outgrew its Waterdown office in 1990, when it opened a Burlington office and a garage to repair and maintain its vehicles. Ten years later, it opened another office and depot to serve Peel Region. In 2007, it began providing services to the Toronto area and in 2010, built a new head office and maintenance facility in Burlington. It opened a Toronto office in 2014 that is one of the most modern school bus facilities in the industry, and a Dufferin County location in 2018.
Jim's son Glenn joined the company more than 35 years ago. It's now a three-generation business, as Glenn's son James is Attridge's manager of field support.
"All I know is buses," he says jokingly. He is company president and has played a key role in expanding the business by identifying new opportunities and making the connections needed to make them happen.
"Once we were into large school busing, I started talking to high schools, YMCAs and camps to try to develop the charter business," he says.
In 2002, Attridge acquired its first motor coach and its fleet now provides charters for organizations, schools, sports teams, seniors and companies, mainly throughout southern Ontario. Casino excursions, corporate transportation, and educational tours are all part of the business.
"Reputation goes a long way in this business," says Glenn. "What differentiates is your ability to serve. We talk a good story, but we back it up with the best buses and the best drivers."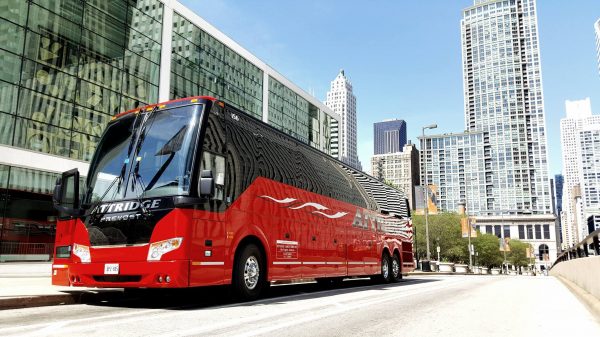 The company has been at the forefront of industry innovations, such as equipping all its coach buses with three-point seatbelts, installing top-of-the-line entertainment systems, cameras, GPS, and wi-fi.
"We are always on the leading edge of technology and safety," says Glenn. They provide real-time tracking of their vehicles so know where they are at all times; they also have a three-step confirmation process that begins a week before a trip, providing the driver's name and contact information. Post-trip, they follow up with a survey and use feedback to identify and correct any issues.
Anyone interested in a career as a driver with Attridge just needs a G licence, police background check, and good driving record to apply. Attridge has government-approved training facilities and staff to provide the required training free of charge for drivers to upgrades their license to be able to drive for the company.
Some drivers might be looking for part-time work such as driving a school bus, but it is possible to make it a main job as there are always charters because school bus routes (such as field trips) and motor coach trips. Motor coach drivers' meals and hotel accommodations are covered.
While it primarily serves the Golden Horseshoe, Attridge is fully licensed and insured to travel throughout North America. Its motor coaches can be found on the road anywhere from Thunder Bay to Florida and in between. The company provides 35,000 charters a year. The company has its own service facility with 14 bays and all vehicles undergo a bi-annual safety check.
For more information about Attridge Transportation, visit https://attridge.com/.
Tracy Hanes is a GTA writer.