An attorney representing the family of George Floyd voiced concerns about people tearing down monuments to those who served in the Confederacy, warning that those who fail to study history are doomed to repeat it.
Lawyer Benjamin Crump is pushing for widespread criminal justice reform, focusing on police departments.
But he drew a line with destroying monuments dedicated to people from the past.
"I think we have to figure out how to honor people who have done things that are beneficial to society, and if they did things that were not beneficial to society, that we can examine in the lens of having a broad view of what we believe as Americans represents the best attributes of our national identity, then we should look at that," Crump said Saturday in an interview with Fox News's "Cavuto Live."
"Whether it should be a situation where, if we keep statues up like that, we tell the history of that individual so people will know the whole story," he continued.
"I'm not sure pulling the statues down is the right thing if we now don't get the lessons to understand how we can learn from those things, so we don't repeat those mistakes of the past. You know, they say history—if not studied—we will often repeat it."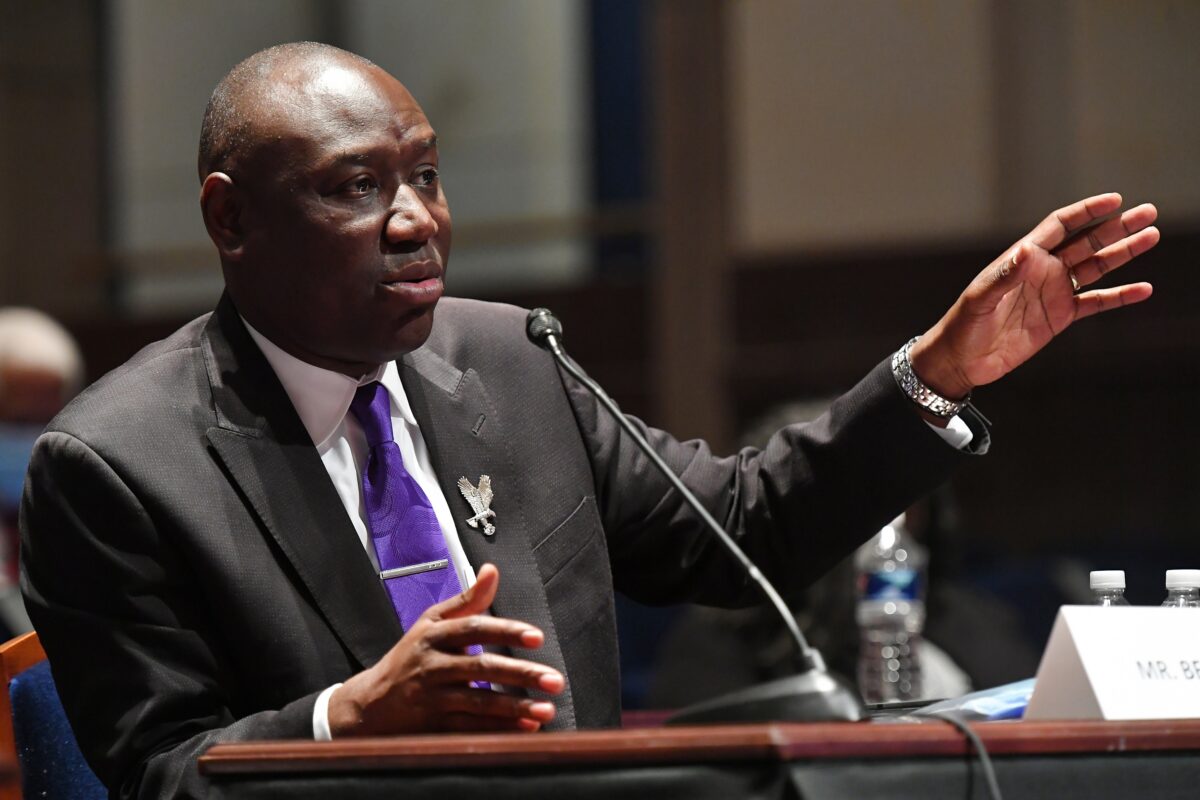 Vandals toppled statues of Ulysses S. Grant, the famed general who led efforts to defeat the Confederacy, Francis Scott Key, who penned the national anthem, and Junipero Serra, a Roman Catholic priest, over the weekend.
Other statues torn down in recent days include a monument to George Washington, America's first president, Albert Pike, a former Confederate officer, and Thomas Jefferson, a Founding Father.
House Speaker Nancy Pelosi (D-Calif.), meanwhile, ordered the removal of four portraits showing former House speakers with links to the Confederacy. And Democrats want all military bases named after Confederate soldiers renamed, as well as the removal of all Confederate statues in the U.S. Capitol.
President Donald Trump told supporters in Oklahoma that people behind the removal of statues "want to demolish our heritage so they can impose their new oppressive regime in its place."
A Black Lives Matter activist told a local reporter in Washington, after the Pike statue was removed, that the message sent by removing the statue was "the uprising is still here."
"Like, slavery was not ended by just, like, calm conversations. Like you had slave revolts, you had people organizing, you had uprisings," the woman said, calling for defunding the police and abolishing the police and prisons "because those are a part of the white supremacist system."