Beth Chapman, the wife of "Dog the Bounty Hunter" Duane Chapman, is "very sick," said a family attorney.
Andrew Brettler told E! News on Dec. 12 that she will "need to undergo chemotherapy."
Beth, 51, was diagnosed with cancer after she underwent an emergency procedure to remove a mass from her throat last month. The cancer has also spread to her lungs, according to the reports.
"She's still trying to cook and get involved in my bounties and business. She's still trying to do everything," Duane said in a recent interview, suggesting that they are trying to keep a sense of normalcy in their Colorado home.
"Beth is the kind of girl who likes control. She's trying to still advise me on my work, and I'm like, 'Honey, I was the Dog the Bounty Hunter before I met you. Stay out of it!'" he said.
Duane Chapman also said his wife "will not take anything the doctors want to give her. Even the doctor told me he doesn't want her to have seizures if the pain is that bad, but she won't do it."
He added: "She takes over-the-counter pain meds. She will not take anything prescription."
There were reports that Beth was planning her own funeral, but the attorney couldn't confirm those, E! also reported.
On Nov. 27, she was rushed to Cedars-Sinai Medical Center in Los Angeles after experiencing a blockage in her throat.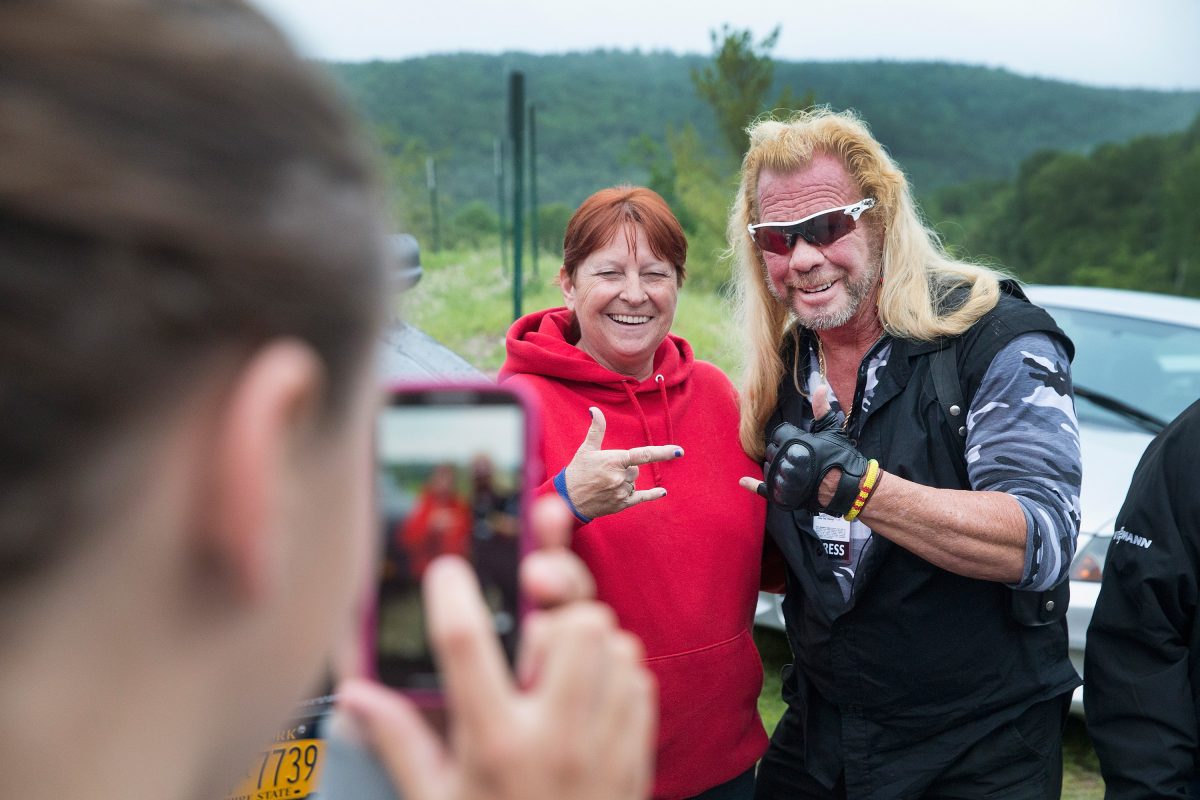 "I can confirm that she was hospitalized today, had surgery to remove a mass in her throat, which was determined to be cancerous. I understand that the situation is very serious. We are all concerned for her and the well-being of her family," their attorney told E! at the time.
"She had a lump in her throat twice the size of last time, and they performed an emergency surgery yesterday," Duane said after the recent procedure. "They cut a hole in her throat so she can breathe; she can still talk. … [She's] doing the best she can and remains incredibly strong."
Duane, in the new interview, said he's focused on staying close to his wife during the ordeal.
"I don't listen to the bad news. I don't want to hear it," he said of his coping process. "I pray a lot, anywhere. I cry all the time. I'm a sinner. I pray a lot. I have done double that. I constantly ask God to heal my honey and make sure He takes care of it. I've been telling Him that I'm going to try and quit smoking and cursing. I'm a dealmaker, and I'll do anything."
In 2017, Beth Chapman revealed she was diagnosed with the illness. "After months of a nagging cough, a routine checkup resulted in a diagnosis of stage 2 throat cancer," she wrote at the time.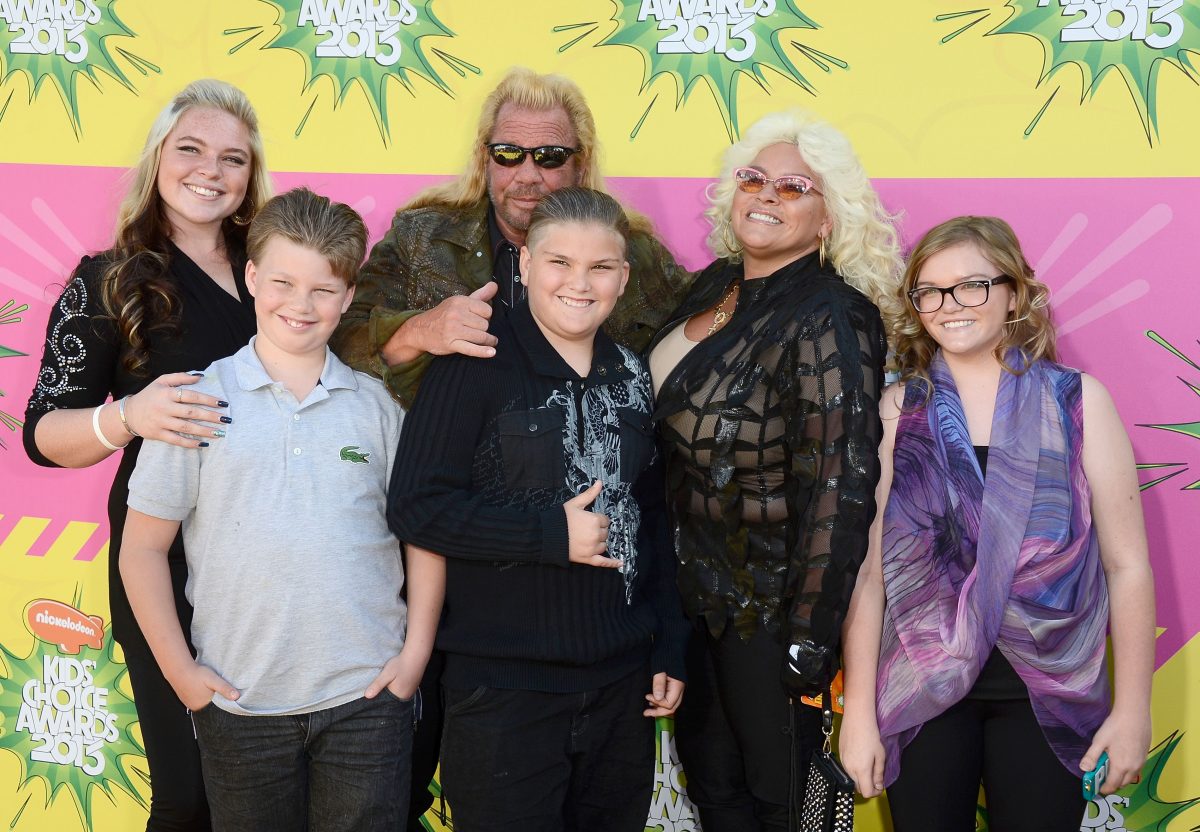 "I have what is referred to as a T2 Tumor in my throat that is blocking my breathing. My doctors are suggesting immediate treatment and surgery before the disease progresses."
The couple has credited their faith in Beth's battle with cancer.
"Faith is probably the number one thing in our lives, no matter what we're faced with. … Through this cancer episode, we had to drum up as much faith as we could. And the Bible talks about having faith as small as a mustard seed. And that's not much. … And I thank God that we had at least that much faith to get her through that," Duane said at the time.
Duane and Beth both rose to fame in the mid-2000s on their A&E series "Dog the Bounty Hunter," which stopped airing in 2012. They had another show that aired from 2013 to 2015.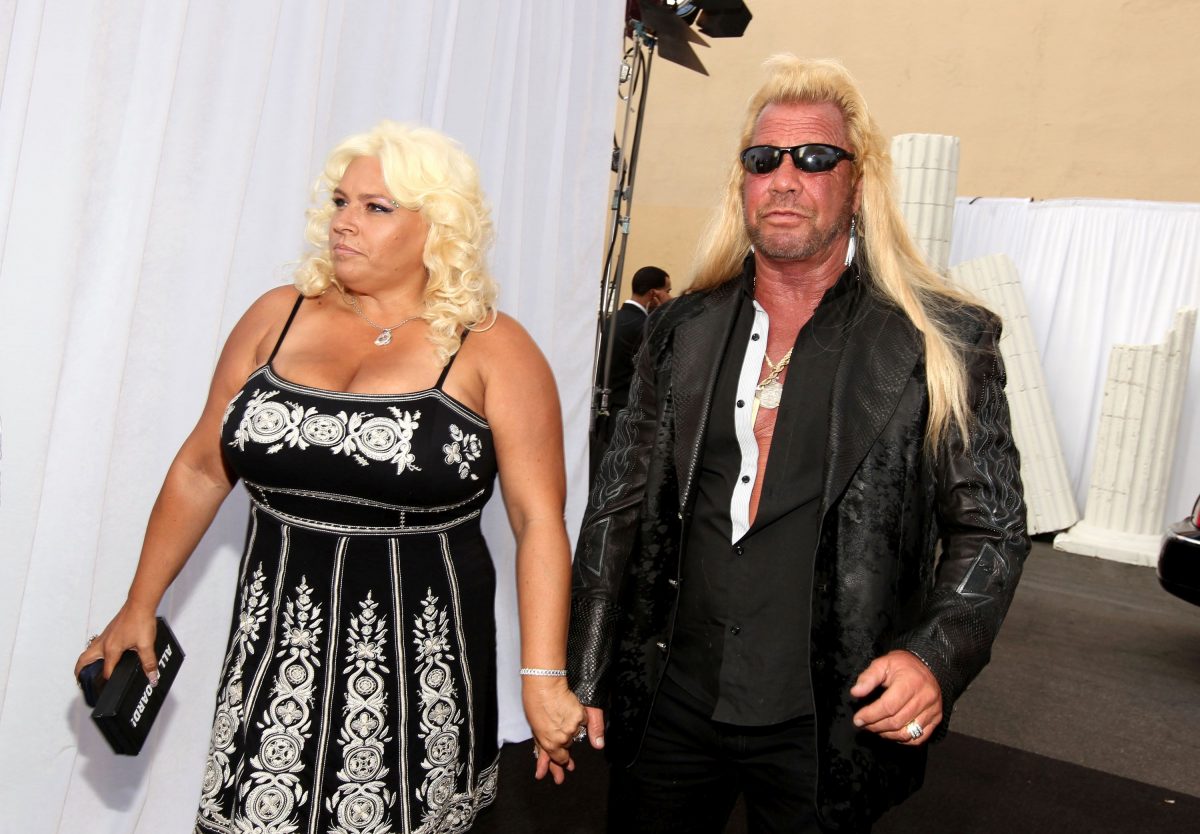 Several months ago, Duane said he would join the search for an elusive fugitive who made posts on Facebook that he would shoot President Donald Trump and a local district attorney in Pennsylvania.
He was hired by a friend of the then-fugitive, Shawn Christy. "I have a very hot lead," Chapman told the Mansfield News Journal at the time. "I have delivered messages to him. My goal is not to shoot him but get him to surrender." Christy was later captured by U.S. Marshals.