The Thanksgiving Day parade—the United States' oldest—has returned to the streets of Philadelphia. On Nov. 25, thousands of people once again turned out to see the grand parade's performances, bringing with them joyfulness and a prevailing spirit of rebirth, in the wake of pandemic-related lockdowns.
Large floats, marching bands, string bands, giant balloon cartoon statues, dance teams, Eagles cheerleaders, Santa Claus, and Mrs. Claus delighted and dazzled spectators with an array of festive colors.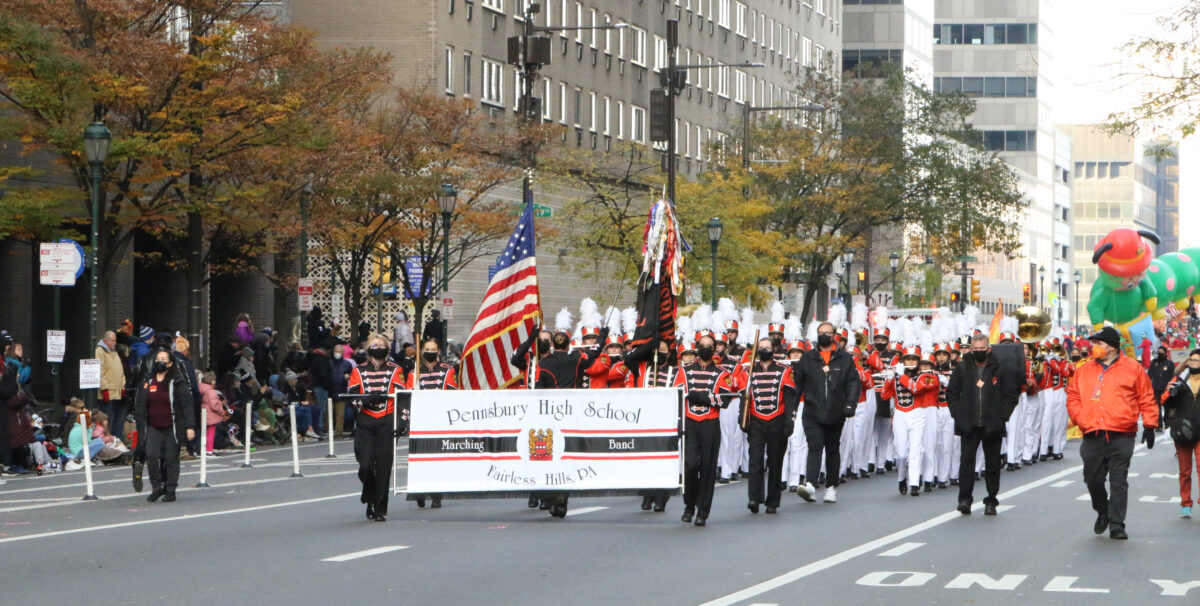 The 102nd parade, called the 6ABC Dunkin' Thanksgiving Day Parade, started at 20th Street and John F. Kennedy Boulevard, headed to the Benjamin Franklin Parkway, and concluded at the Philadelphia Museum of Art.
Last year, Philadelphia's Thanksgiving Day parade was held on the Internet due to the pandemic, making this year's parade even more cherished.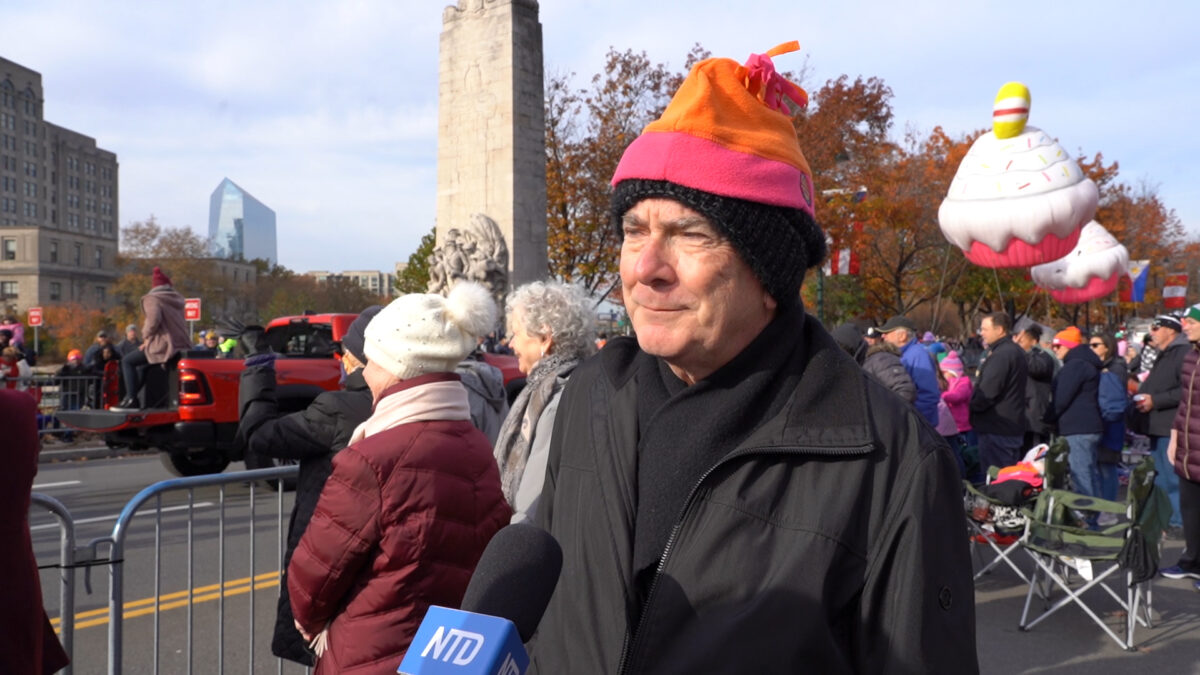 "I'm very happy to be out and about—to see the streets filled with people," Tom McNally, who just moved to Philadelphia last year, told The Epoch Times. McNally witnessed the city's changes during and after the pandemic: "With the pandemic, there were no people on the streets and everyone was fearful. But this year, people seem to be more optimistic." McNally said he was glad to see signs that Philadelphia is slowly returning to normal.
Many spectators make it a family tradition to watch the Thanksgiving Day parade.
The parade "comes easily to the family, to start the holiday season. It's been a little bit of a tradition for us the past few years," Kevin Henson, a teacher at a high school in New Jersey, told The Epoch Times. Henson felt glad to see it return after last year's virtual parade. "Missed it last year. It was a nice way to see the floats and take in all the atmosphere," he said.
Sally Hamilton, a Philadelphia resident who works as a crossing guard, said she had come with her family to see the parade ever since she was little. "I used to come with my dad. We meet up with cousins and family. We get up early every Thanksgiving, and we come to the parade. … It's a tradition," she said.
Many others expressed their understanding of Thanksgiving, especially during the COVID-19 pandemic.
Philadelphia Mayor Jim Kenney delivered remarks at the event to thank Metropolitan Area Neighborhood Nutrition Alliance (MANNA) volunteers, who prepare and deliver over 4,000 Thanksgiving meals to those in need on Thanksgiving Day, according to the event press release.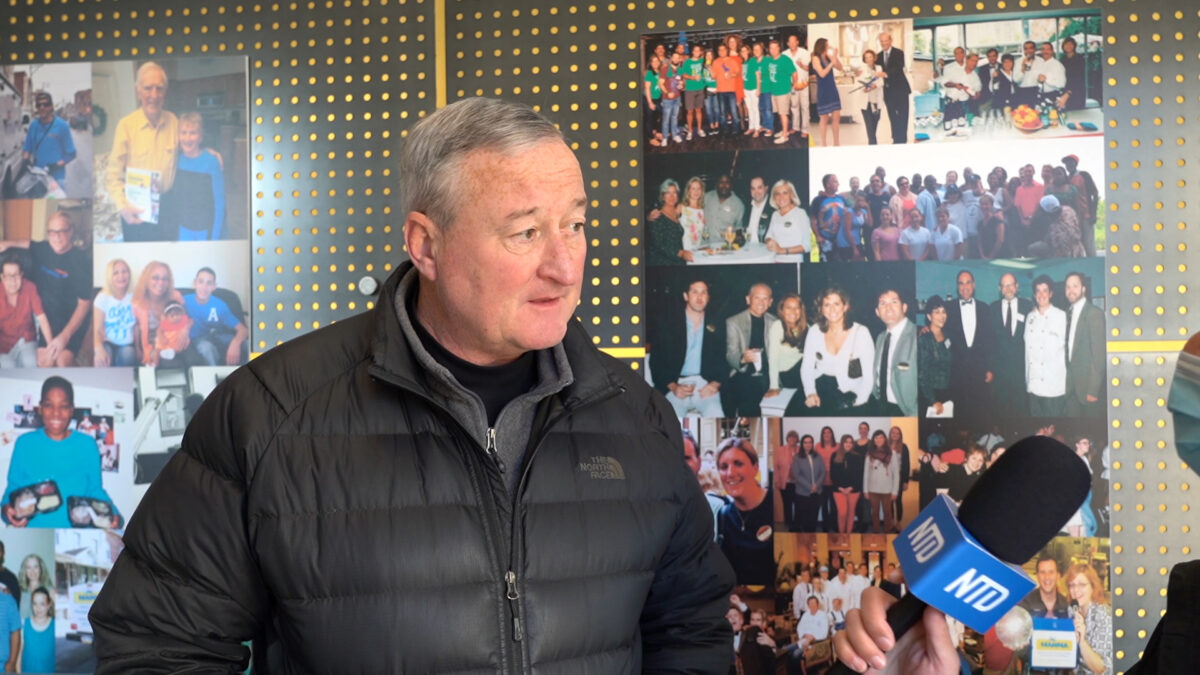 Kenney also took the opportunity to express his personal understanding of Thanksgiving. "We live in a country with a great amount of wealth and a great amount of abundance. And we should be thankful," he said. He hoped people will be more decent to each other and try to care for one another. "That's what MANNA is all about—trying to help people out and give them a hand up," he added.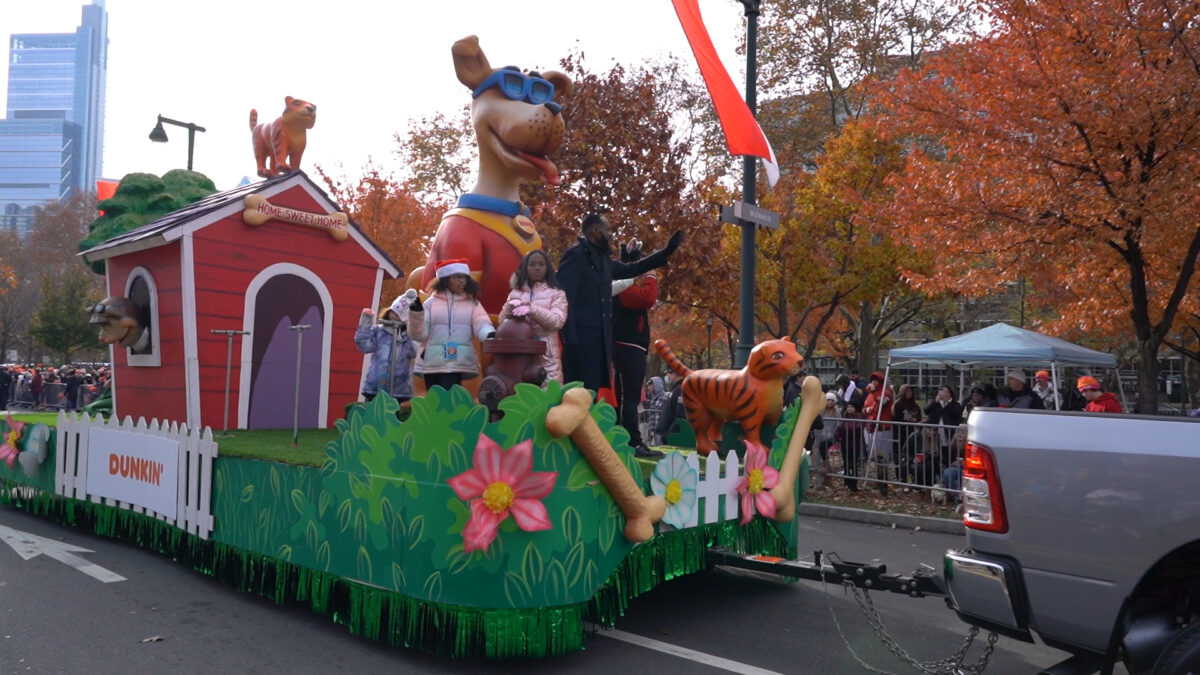 Freddie Jackson, a well-known American singer and two-time Grammy Award nominee, was one of the special guests of the parade. Jackson told The Epoch Times: "I'm thankful to be alive. I'm thankful for my family. I'm thankful for the blessings of America right now. I'm grateful that we are all able to stand and to stand strong."
Paul Cirevo, a real estate developer, also shared his feelings about Thanksgiving with The Epoch Times, saying: "We should be thankful for peace right now, and thankful for the family all together. Everyone is healthy and happy!"
"I'm here with my family for Thanksgiving and just to celebrate," Haluy, a young girl, told The Epoch Times. She believes "Thanksgiving" means "to give thanks to God that we can be here today. And to thank your family members and everyone for what you have."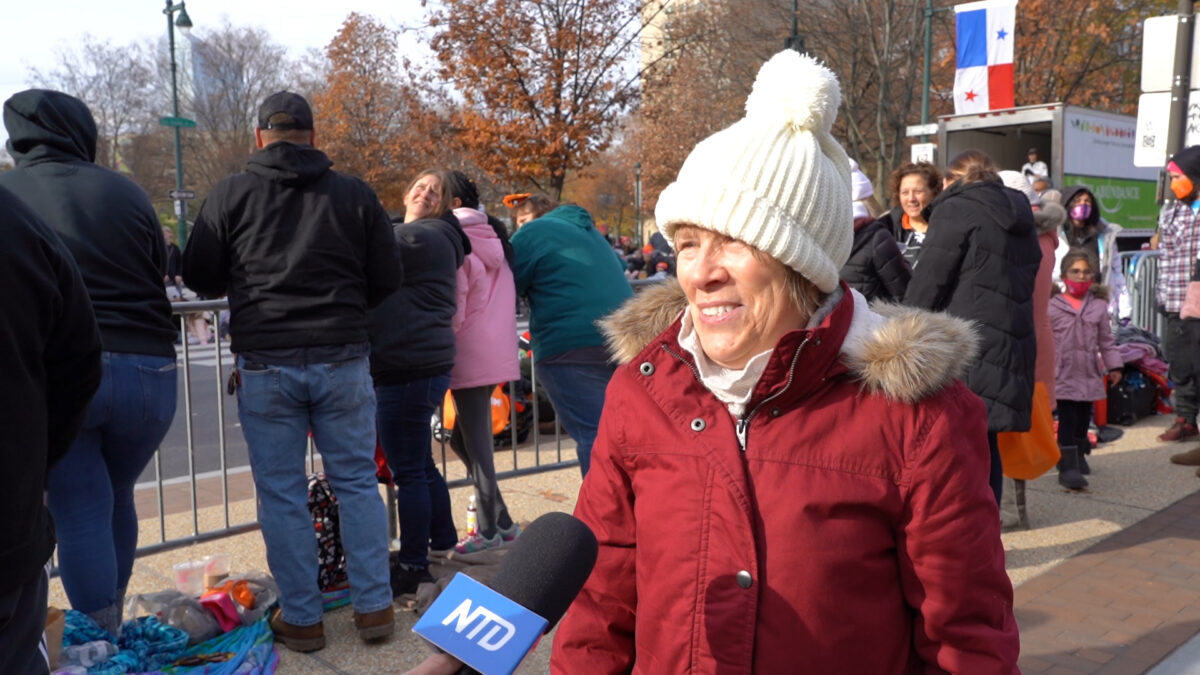 "We're thankful to be alive," Nannanaire Tedesco, a retired office worker, said, saying she feels lucky that people were able to return outdoors and publicly celebrate Thanksgiving together this year. "We should be thankful for God," she said.