The man who rammed his car into a Paris police Van on the Champs Elysées on June 19 had a valid permit for the weapons he was carrying.
He also was on France's terrorist watch list.
Adam Djaziri had two pistols, a rifle, and two full gas cans in his car when he rammed the police van. The gasoline did not explode.
Djaziri was pulled from the wreckage and died at the scene. He had burns to his body, possibly from trying to ignite the gasoline.
Djaziri died not far from where a French policeman was shot to death in a terrorist attack in April.
When police raided Djaziri's house, they found several more weapons.
France's Prime Minister Edouard Philippe, addressed the matter of a known terrorist having a gun permit.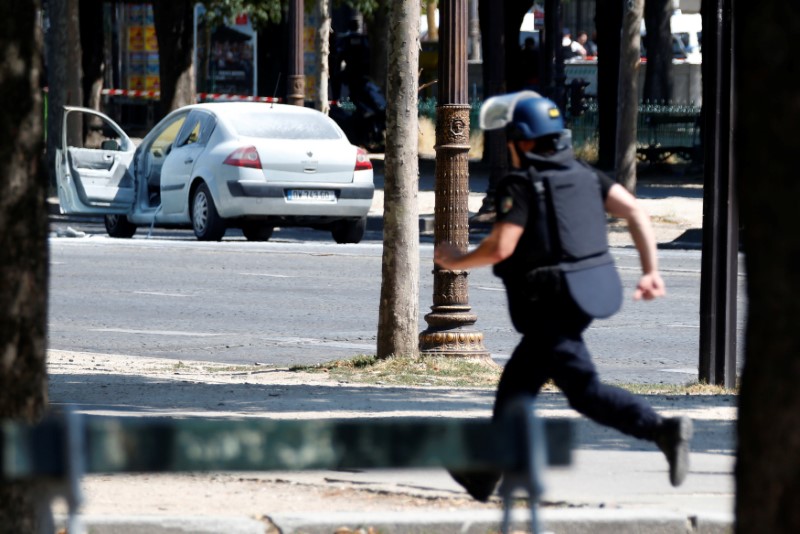 "What I know at this stage is that the initial permit for possessing a weapon was given before the alert was made on this individual," Philippe said. "He had no criminal record that would have justified a decision not to authorize the possession of arms."
Djaziri was placed on the watch list because he joined a radical Islamist movement. He had not carried out any actual attacks before June 19. It is likely he was not closely watched.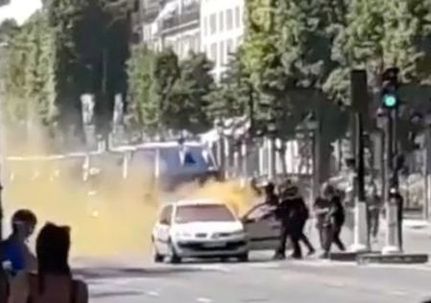 Police arrested four of Djaziri's close relatives after the attack, including his father and brother.
France has been on high alert for terrorist attacks since 2015. Two hundred and thirty French citizens have died at the hands of terrorists in that two-year span.
President Emmanuel Macron's new government plans to write a new, tougher anti-terrorism law as one of its first tasks in office.
"We need to find legal instruments that at once guarantee that we continue to live in a Fifth Republic, which safeguards freedoms and ensure the security of French people," Philippe said.