House Speaker Nancy Pelosi (D-Calif.) asked for no more questions about impeachment at a CNN town hall on Thursday night after announcing earlier in the day that articles of impeachment would be drafted against President Donald Trump.
Host Jake Tapper asked Pelosi if she would agree to testify in order to get testimony from top presidential advisers such as Mick Mulvaney, the acting White House chief of staff.
"It has nothing to do—They should be testifying because they have been asked to testify by Congress. It isn't a deal. It's about a system of checks and balances," Pelosi said.
That's when she asked for no additional questions about impeachment.
"Can we not have any more questions about impeachment?" Pelosi said. "I don't mind questions, but to ask me questions through the prism of the White House is like, what?"
White House adviser Kellyanne Conway proposed a deal last week that would see her testify if House Intelligence Chairman Adam Schiff (D-Calif.) also answered questions under oath. Trump this week floated Pelosi as a witness he wants called if the House votes to impeach him, triggering a Senate trial.
Pelosi remarked on impeachment a number of times during the town hall but stopped short of saying she thinks the House should impeach Trump when directly asked. She also called what transpired on Thursday "historic."
"I have to admit that today was quite historic. It was taking us across a threshold on this that we just had no choice. I do hope that it would be remembered in a way that honors the vision of our founders, what they had in mind for establishing a democracy," Pelosi said when asked about history remembering her place in the impeachment inquiry.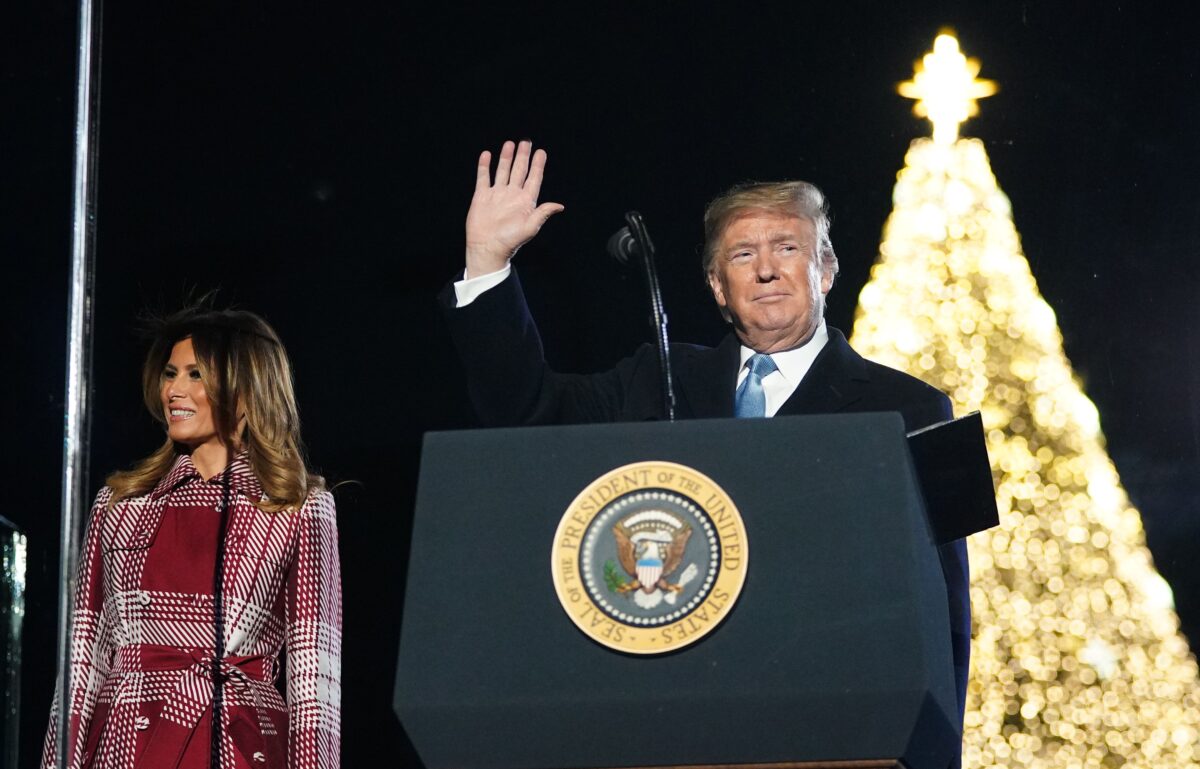 At another point, she said: "This isn't about politics at all. This is about patriotism. It's not about partisanship. It's about honoring our oath of office. This is the first president that has committed all of these things."
"The president's actions made it necessary. You cannot violate the Constitution in full view," she said.
Pelosi declined to name any of the articles of impeachment House Democrats will unveil.
"We're not writing the articles of impeachment here tonight," she said. Earlier, she said that Trump asked a foreign country to investigate a political rival.
Trump in July asked Ukrainian President Volodymyr Zelensky to "look into" allegations of corruption surrounding former Vice President and 2020 contender Joe Biden, noting Biden had bragged about withholding $1 billion in loan guarantees to force the ouster of Ukraine's top prosecutor at the time, Viktor Shokin, who was probing the employer of Biden's son, Hunter Biden.
Democrats say that amounted to election interference since Biden is running for the Democratic presidential nomination.
Pelosi, who has been in Congress since 1987, also told the audience she opposed trying to impeach President George W. Bush and said President Bill Clinton was impeached because of "personal indiscretion and misrepresenting about it."
"I think he was a great president, but being stupid in terms of that, what would somebody do, not to embarrass their family, but in any event, so they did Bill Clinton, now they want me to do George Bush, I didn't want it to be a way of life in our country," she said, recalling how some people wanted her to try to impeach Bush.