At least 1,400 voters in Virginia have received two mail-in ballots, the state Republican Party said, a number later confirmed by officials.
In Fairfax County, 1,000 voters or more received two absentee mail-in ballots.
"Before the supervisors caught it, the people applying the labels applied them to the entire sheet of labels rather than just pulling out the ones that should have been processed," Fairfax County Registrar Gary Scott told NBC Washington.
Scott's office didn't respond to a request for more information, but he said voters would not be able to vote twice.
"Because every ballot that's returned, we make an entry into their voter record that they have returned a ballot," Scott said. "So if something else shows up, the ballot has already been returned. We can't count that ballot."
Another 400 duplicates were sent out in central Virginia—300 in Richmond and 100 in Henrico County.
Officials there blamed a printer that didn't have enough toner, amid an unprecedented surge in requests for mail-in ballots.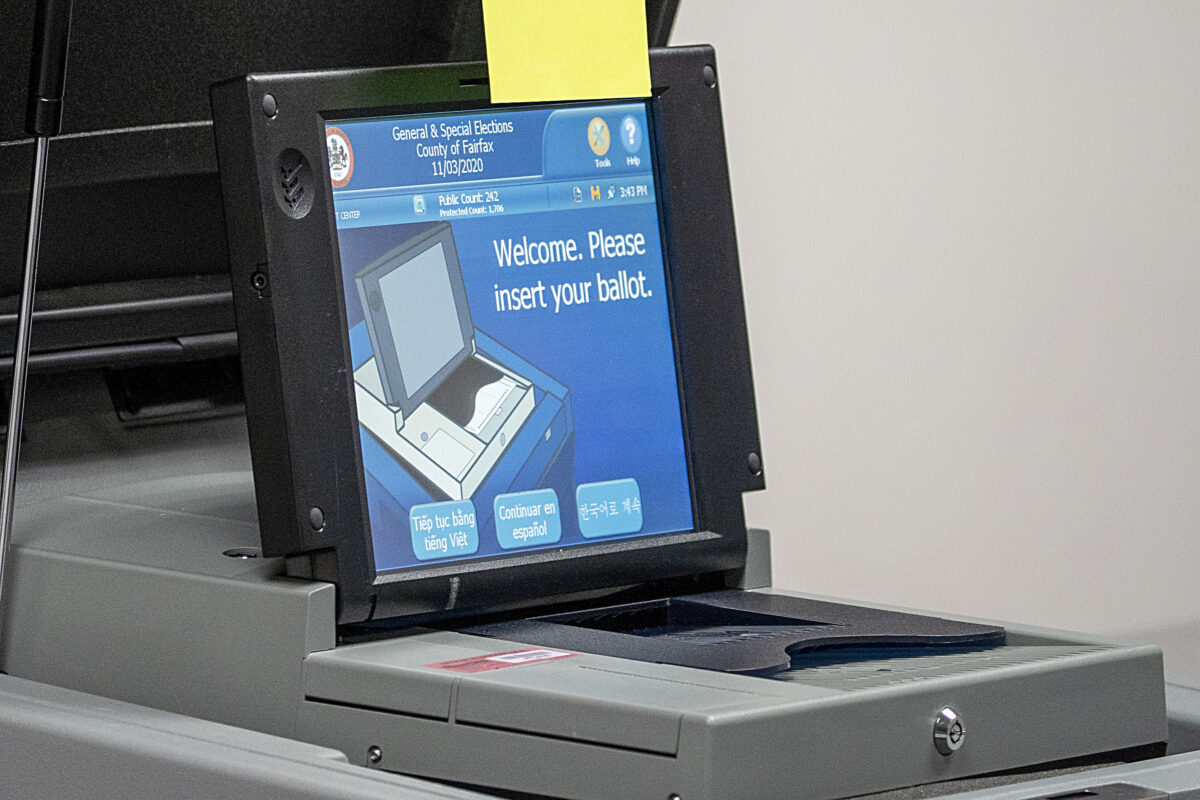 "We've just never seen this volume before," Mark Coakley, the Henrico County registrar, told the Washington Post.
Coakley's office didn't return an inquiry. Richmond election officials didn't pick up the phone on Saturday.
The Virginia Republican Party said the double ballots were concerning.
"We knew the Democrats many last-minute changes to our election law would make our elections less secure, but no one could imagine voters receiving two ballots," Rich Anderson, chairman of the state GOP, said in a statement.
"I insist that the Department of Elections immediately provide guidance to ensure that no additional voters received [sic] two ballots. All it takes is a simple check of the number of voter applications being processed before printing labels; once the envelopes are labelled and ready to go, simply count the envelopes before taking them to the post office and make sure the number is the same."
The Virginia Democratic Party didn't respond to a request for comment. The Virginia Department of Elections didn't respond to an inquiry and has not addressed the matter publicly.
Virginia voters can request mail-in ballots without listing a reason. Gov. Ralph Northam, a Democrat, signed a law this month that allocated millions to pay for return postage on all absentee ballots sent to voters. Mail-in ballots started being mailed to Virginia voters on Sept. 18.
The snafus took place nearly two months after tens of thousands of voters in Virginia received sketchy mail-in ballot applications that contained inaccurate and potentially misleading information, leading to confused voters.