Gautam Adani, Asia's richest man, has stepped in to help countries escape economic hardship caused by China's Belt and Road Initiative (BRI).
Adani is part of a movement of increasing resistance to BRI. The Indian billionaire predicts that it will lead to growing isolation for China.
As of Nov. 27, Adani was the richest person in Asia and the third richest person in the world. He boasted a fortune of $126 billion, per the Bloomberg Billionaires Index.
Adani was the keynote speaker at the 20th Forbes Global CEO Conference in Singapore. Addressing some 450 business leaders from around the world on Sept. 27, Adani said that China's BRI is meeting with resistance in many countries.
In a world in which "globalization is at an inflection point," Adani posited that China, formerly seen as the foremost champion of globalization, "will feel increasingly isolated."
"Increasing nationalism, supply chain risk mitigation, and technology restrictions will have an impact," he said.
'Only the Free Can Afford to Make Noise'
Adani contrasted China with his native India, which he called "one of the few relatively bright spots" among the world's economies.
"What many see as India's imperfections reflects a thriving and a noisy democracy," Adani said. "Only the free can afford to make noise—to have their imperfections visible."
India has pushed back against BRI, refusing to attend the Belt and Road Forum hosted by China.
Helping Countries Snared by BRI's Coercive Approach
BRI was launched in 2013 by Chinese leader Xi Jinping and has wielded the regime's influence in roughly 140 countries.
The initiative allows the CCP to adopt a coercive approach to cooperation with vulnerable countries, an approach that is accused of being in violation of rules-based international order.
A 2019 report in Foreign Policy magazine described China's tactics: "Developing countries' strategic assets, such as their resources, mineral deposits, port access rights, and the like, are now targeted by creditors as collateral in many of these predatory deals."
In recent years, Adani has devoted many efforts, backed by his financial strength, to helping countries trapped by BRI.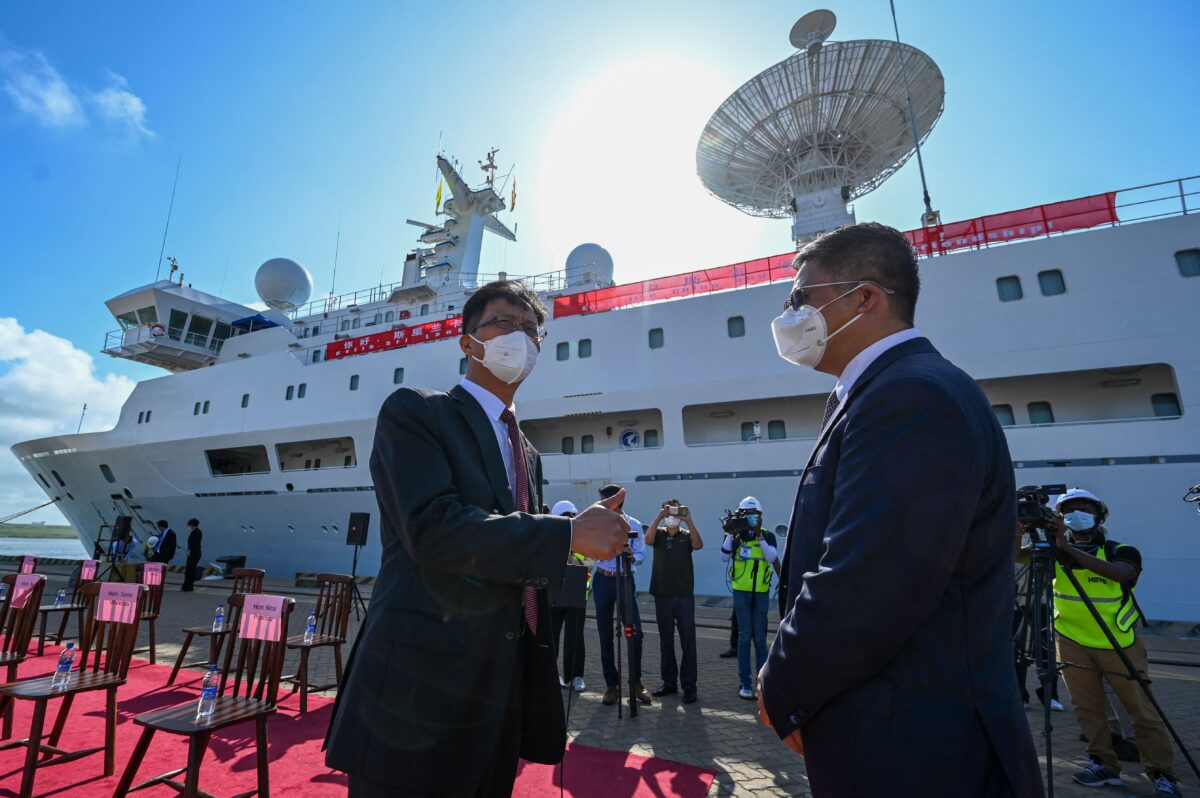 Sri Lanka
Sri Lanka, an island nation of 25,300 square miles with a population of 21 million, is being challenged by the growing influence of the CCP in South Asia, India's backyard.
In 2017, China acquired 70 percent ownership of Sri Lanka's Hambantota port, through a debt-for-equity swap, after Sri Lanka failed to repay Chinese loans used to develop the port. The swap granted China a 99-year lease of the facility, along with 15,000 acres of land surrounding it.
The CCP now uses the port as a strategic military intelligence base.
Last year, Adani stepped forward to ease Sri Lanka's financial plight.
In March 2021, Adani-led Adani Ports and Special Economic Zone Ltd. signed a letter of intent with Sri Lankan authorities to build and operate the Colombo Port West Container Terminal for 35 years. The port terminal will have a pier length of 1,400 meters and a depth of 20 meters, making it a major transshipment destination for ultra-large container vessels. The cost of the project, which began construction early this month, is estimated to be $700 million.
Further, Adani signed a memorandum of understanding with Sri Lanka earlier this year to build 500 megawatts (MW) of renewable energy projects in northern India, at a cost of $70 billion.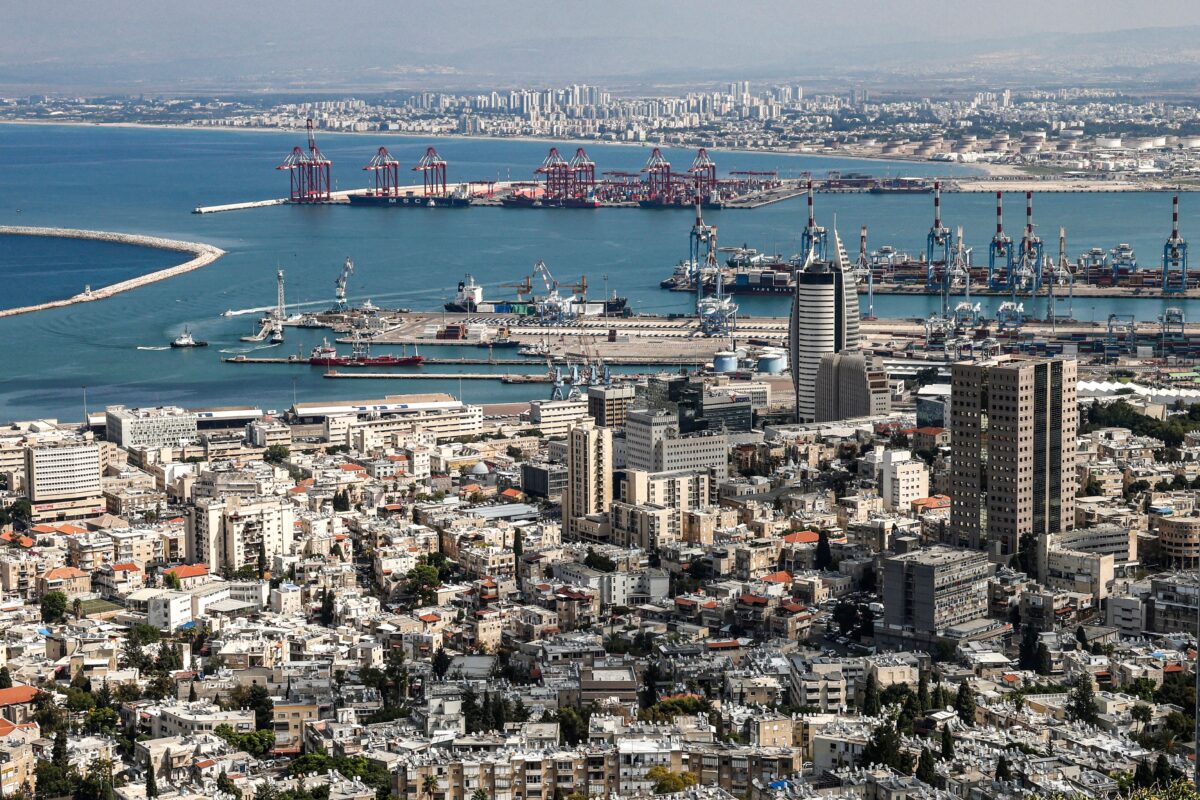 Israel
Israel is also a victim of Belt and Road.
CCP-backed Shanghai International Port (Group) Co., Ltd. has invested $1.7 billion in Israel to build a new port in the northern Israeli city of Haifa. The port, which opened in September 2021, is designed to handle about 1.86 million TEUs (twenty-foot equivalent units) per year.
The Chinese Foreign Ministry website called the new Haifa port "a product of the BRI of China and Israel."
In a disturbing sign of China's new influence in Israel, a disagreement arose about the colors used in the Haifa project, according to an article posted on China's Ministry of Transport website on Sept. 2.
According to the article, the standards of the Israeli Aviation Authority dictated that the colors of the port's cranes must be orange and white. After pressure from the Chinese, however, Israel agreed that the cranes would be painted red and white: the colors of the Shanghai Port Group, and, significantly, of the communist regime.
The website boasted that "fire-red covers a row of automated bridge cranes along the Mediterranean coast."
Fire-red or blood-red is a symbol of the Chinese Communist regime, featured on its flag and its national emblem.  "Red symbolizes revolution and socialism and has been synonymous with the proletarian revolution since modern times," explains state website "Overseas Chinese Language and Culture Education Online."
The vignette can be seen as part of the ideological infiltration that accompanies an infrastructure project such as the Haifa port.
However, a major purchase this year by Adani is likely to temper the CCP's influence in Israel.
In July, Adani Ports and Special Economic Zones Ltd. acquired the older Port of Haifa for 4.1 billion shekels ($1.2 billion). The port handles nearly half of Israel's containerized cargo.
The acquisition could set a precedent for more mergers and acquisitions by Adani. Adani aims to become the world's largest port company by 2030 (pdf).
Experts: China's Ports Give Beijing Strategic Dominance
In 2013, Xi Jinping proposed the idea of a "21st Century Maritime Silk Road," a modern version of the ancient trade route linking the West with the Middle East and Asia. The "Belt and Road Initiative" would be an attempt to link ports in different countries from China's coast to the Indian Ocean, the South Pacific, and Europe.
In a 2021 opinion piece, former British international trade secretary Liam Fox and former U.S. national security adviser Robert McFarlane warned that China's 96 ports around the world, some of them in key locations for maritime trade, are "giving Beijing strategic dominance without having to deploy a single soldier, ship or weapon."
Many global affairs experts feel the CCP's desire for global ports stems from a "theory of naval power" similar to that put forward by 19th-century military theorist Alfred Thayer Mahan. Mahan emphasized that ports are one of the pillars of naval power.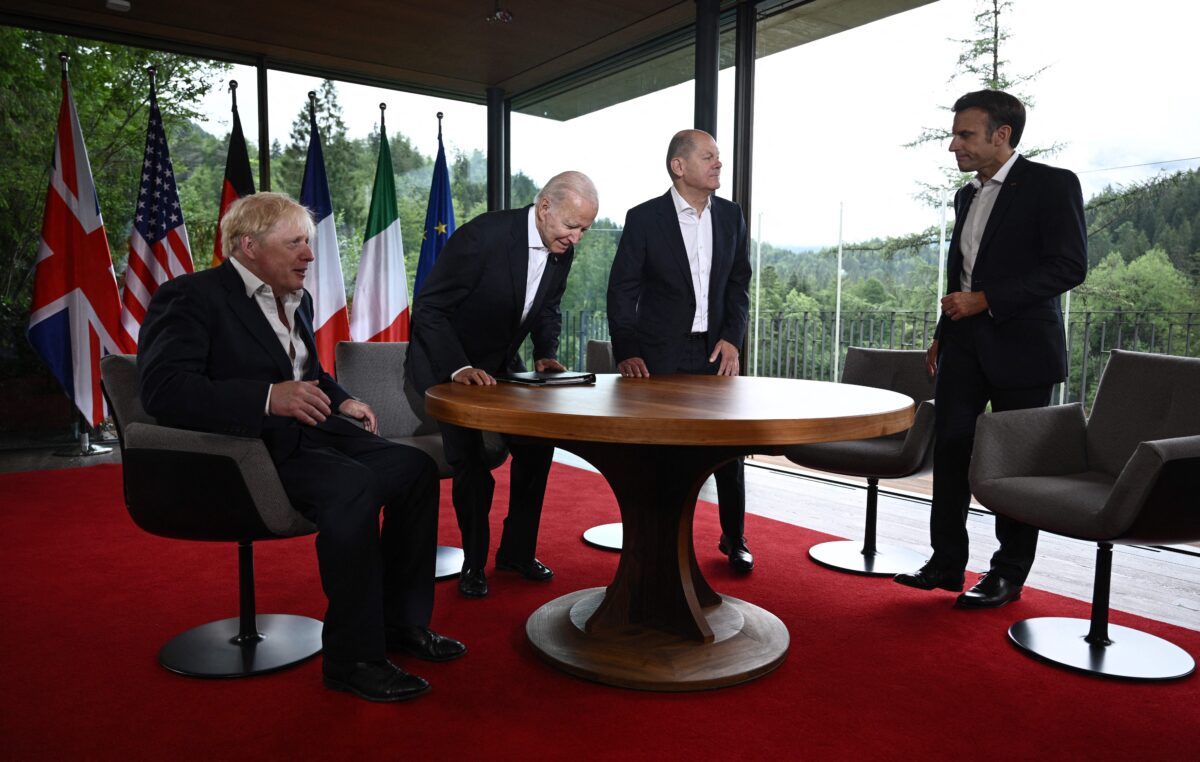 G7 Combines Efforts Against BRI
As an aggressive diplomatic strategy of the CCP, BRI aims to connect land and sea routes from China to Southeast and South Asia, Central Asia, the Pacific Ocean, Africa, Europe, Latin America, and Australia. The strategy is backed by a huge investment of up to $1 trillion.
As BRI increasingly raises concerns worldwide, the Group of Seven (G7) coalition—Canada, France, Germany, Italy, Japan, the UK, and the United States—is moving forward to counter the geopolitical threat that it poses.
At a June gathering in Germany, G7 leaders pledged to raise $600 billion in private and public funds over five years to finance infrastructure in developing countries, relaunching the renamed "Partnership for Global Infrastructure and Investment" to counter BRI, according to a World Economic Forum article published June 27.
At the meeting, President Joe Biden said the United States will mobilize $200 billion to support infrastructure projects in low- and middle-income countries.
European Commission president Ursula von der Leyen also confirmed that Europe will provide 300 billion euros ($317.28 billion) for the initiative over the same period. The group's aim is to build up a sustainable alternative to BRI.