News Analysis
President Joe Biden announced new sanctions on Russia after Vladimir Putin recognized two breakaway provinces in Donbas as independent states, and maneuvered Russian forces into the territory.
What has flown under the radar, according to some experts, is how the Chinese regime is learning and gaining from the unfolding crisis in Ukraine, and how profoundly the lessons it learns will affect the future contours of the international order.
"Putin seeks to undermine the liberal international order," said Michael McFaul, a professor of international studies at Stanford University.
"[Russia is] the third biggest power in the world," McFaul added. "[Putin] understands that they're the third biggest. But he has deliberately allied himself with China, the second biggest, most powerful country in the world, to balance against the United States."
McFaul made the comments during a Feb. 23 webinar of the Center for Strategic and International Studies (CSIS), a Washington-based defense-focused think tank, wherein several experts discussed the role of China in the ongoing crisis in Ukraine, and the growing relationship between Russia and the Chinese Communist Party (CCP).
The new sanctions came less than three weeks after a meeting between Putin and CCP leader Xi Jinping, which culminated in the announcement of a new "no limits" partnership between China and Russia, and included over $118 billion worth of gas and oil contracts.
The CCP is central to Russia's ability to act in Ukraine despite Western sanctions, as the CCP can effectively offset many of the revenues lost to sanctions through increased economic engagement with Russia in violation of international sanctions.
Whether China's communist leadership would wholly commit to this course of action is an open question, but experts believe that Putin would not have committed troops to Donbas without some assurances of diplomatic support from the CCP.
"Vladimir Putin would not have embarked on this aggression against Ukraine and at this time if he didn't know that he would have Chinese support," said Angela Stent, director emerita of the Center for Eurasian, Russian and East European Studies at Georgetown University.
"It's not the reason he's done it, but… he knew that whatever happened the Chinese would be there for him."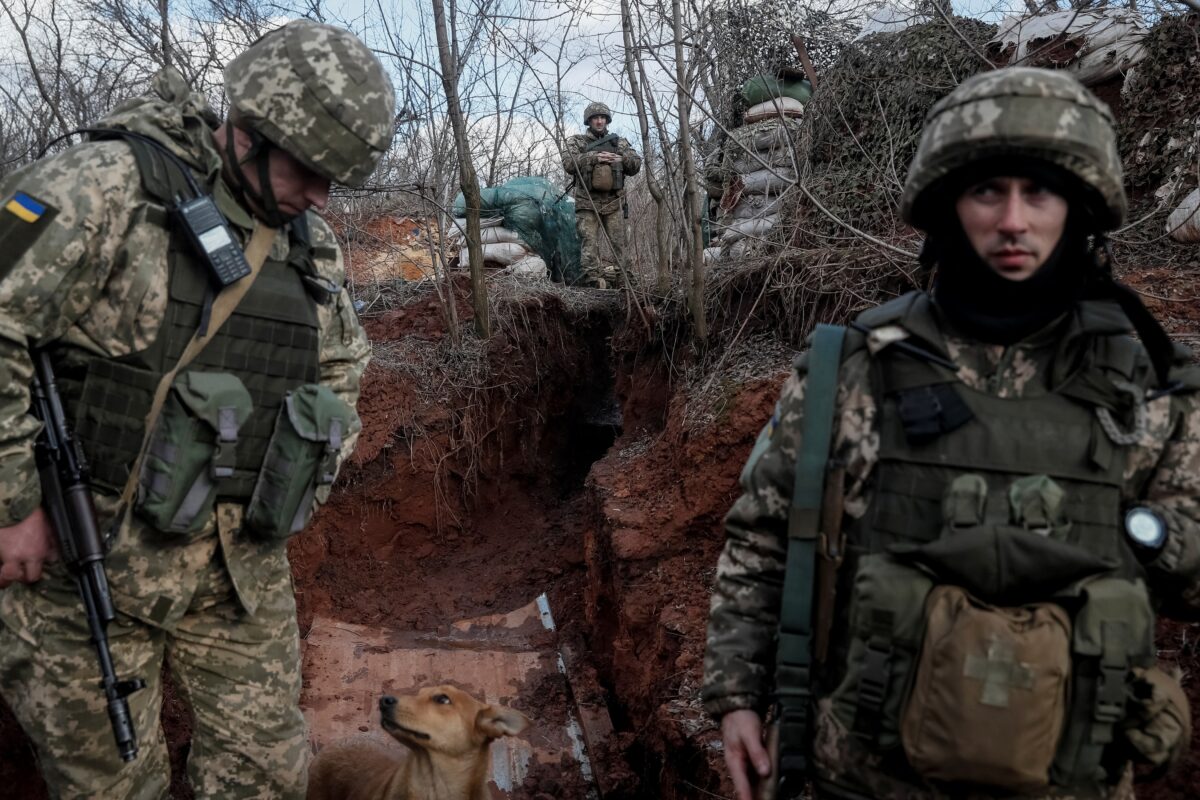 What Exactly is Happening in Ukraine?
The current situation in Ukraine traces back to the Maidan Revolution of 2014, which resulted in the overthrow of Ukrainian president Viktor Yanukovych and his government.
Since that time, the United States and its Western allies have recognized the new, pro-EU government of Ukraine as legitimate. Russia, meanwhile, has maintained that it is the illegitimate result of a coup, and worked to prevent the new government from joining NATO, which it fears would result in potentially adversarial troops and materiel being stationed along its borders.
Putin announced this week that Russia would recognize the predominantly Russian-speaking regions of Donetsk and Luhansk, which collectively form the territory of Donbas in eastern Ukraine, as sovereign nations. He subsequently ordered Russian troops into the region, allegedly as peacekeepers.
The United States considers Donetsk and Luhansk as breakaway territories of Ukraine, illegally occupied by Russia. Russia, conversely, considers the United States to be using an illegitimate Kiev-based government as a puppet for maintaining global hegemony.
Indeed, during his announcement that Donetsk and Luhansk would be recognized as independent, Putin described the Kiev-based government led by Volodymyr Zelensky as a "U.S. colony" with a "puppet regime."
Zelensky responded by saying that, "Ukraine most certainly considers these last Russian actions as the violation of the sovereignty and territorial integrity of our country."
Ukraine Will Shape a Deepening China-Russia Relationship
Stent was careful to note that many major Chinese banks adhered to the initial round of sanctions leveled against Russia in 2014, after Russia annexed Crimea from Ukraine. Russia claims that it legally absorbed Crimea following a referendum of the local government.
Since that time, however, and in large part because of subsequent sanctions, Russia has grown more economically dependent on China, and both nations have grown more assertive in their actions to challenge the U.S.-led West.
To that end, Stent said that the CCP would have to balance its support of Russia with its own economic interests, as its economy depends more on commercial ties with the West than with Russia.
Evan Medeiros, a distinguished fellow in U.S.-China Studies at Georgetown University, said that the China-Russia partnership was as much based on a similar political philosophy as it was on economic interests, however.
"There is clearly a set of shared ideas for organizing global governance," Medeiros said.
He added that the CCP and Russia shared a common vision about the need to constrain U.S. power globally and that China's efforts to simultaneously affirm Ukraine's sovereignty while also blaming NATO expansionism for Russia's anger, amounted to a sort of "pro-Russian neutrality."
The fear of NATO encroachment into national sovereignty is a hallmark of CCP propaganda against the West. In this instance, however, that propaganda has an added edge, insofar as there is plausible evidence that NATO is expanding eastward.
NATO announced in January that it would seek to work with partners throughout the Indo-Pacific to counter CCP aggression, though it is ostensibly an Atlantic organization. Further, its members have rattled sabres over Russia's claims in Ukraine even though Ukraine is not a member of NATO and is not entitled to the common defense that its members enjoy under Article Five of its founding treaty.
That fact runs the risk of reinforcing the idea among CCP and Russian leadership that the liberal Western order is simply power politics by any other name.
A driving factor in the growing partnership between the CCP and Russia is a shared belief that there is no higher political authority than the nation, and that national sovereignty must be protected at all costs. Both are thus wary of international agreements and multinational alliances, which could undermine the sovereignty of individual nations.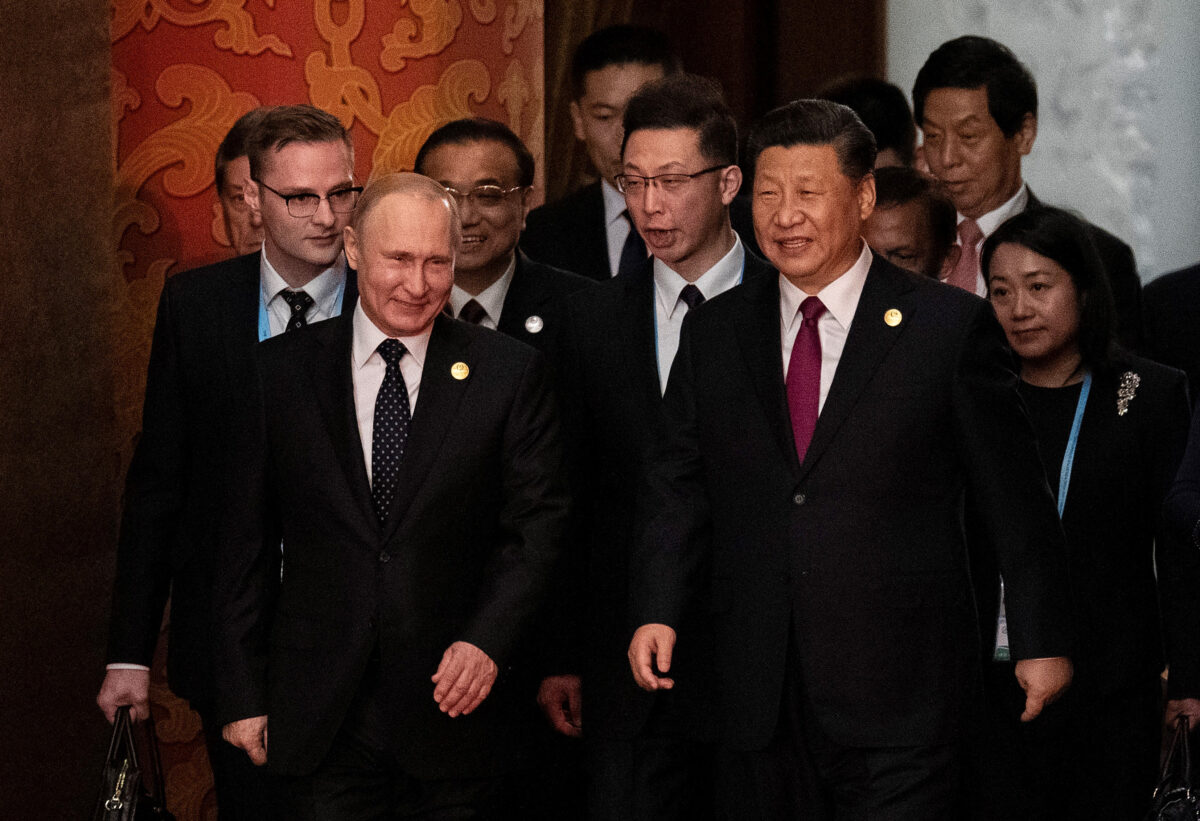 The deepening relationship also offers a means of challenging the more powerful United States.
"Obviously, Russia-China relations have really deepened significantly across all dimensions of their partnership," said Andrea Kendall-Taylor, a senior fellow at the Center for a New American Security, a Washington-based think tank.
"The way that I've thought about it is that their cooperation actually amplifies the threat that both countries pose to the United States."
The comments echoed a similar statement made by Patty-Jane Geller, a policy analyst focusing on nuclear deterrence and missile defense at Washington-based think tank Heritage Foundation.
Geller said that the China-Russia partnership was unprecedented in American history, and would put the United States into a position of needing to defend against two peer-nuclear powers at once, which it has never before done.
"As China expands its arms to become a nuclear peer competitor with the U.S. and Russia, the U.S. will have to figure out how to deter two nuclear peers at once, which we've never had to do in our history," Geller said.
Whether or not the burgeoning alliance between the CCP and Russia will rise to an actual armed challenge remains to be seen, though such efforts do appear underway.
Medeiros pointed out that Russia was helping the CCP to develop a new early warning system against nuclear missiles, and that their Feb. 4 no-limits partnership affirmed the belief in inviolable national sovereignty.
In all, he said that how far the CCP goes to provide sanctions relief to Russia would be a "key test" of the relationship's strength against the greater international order.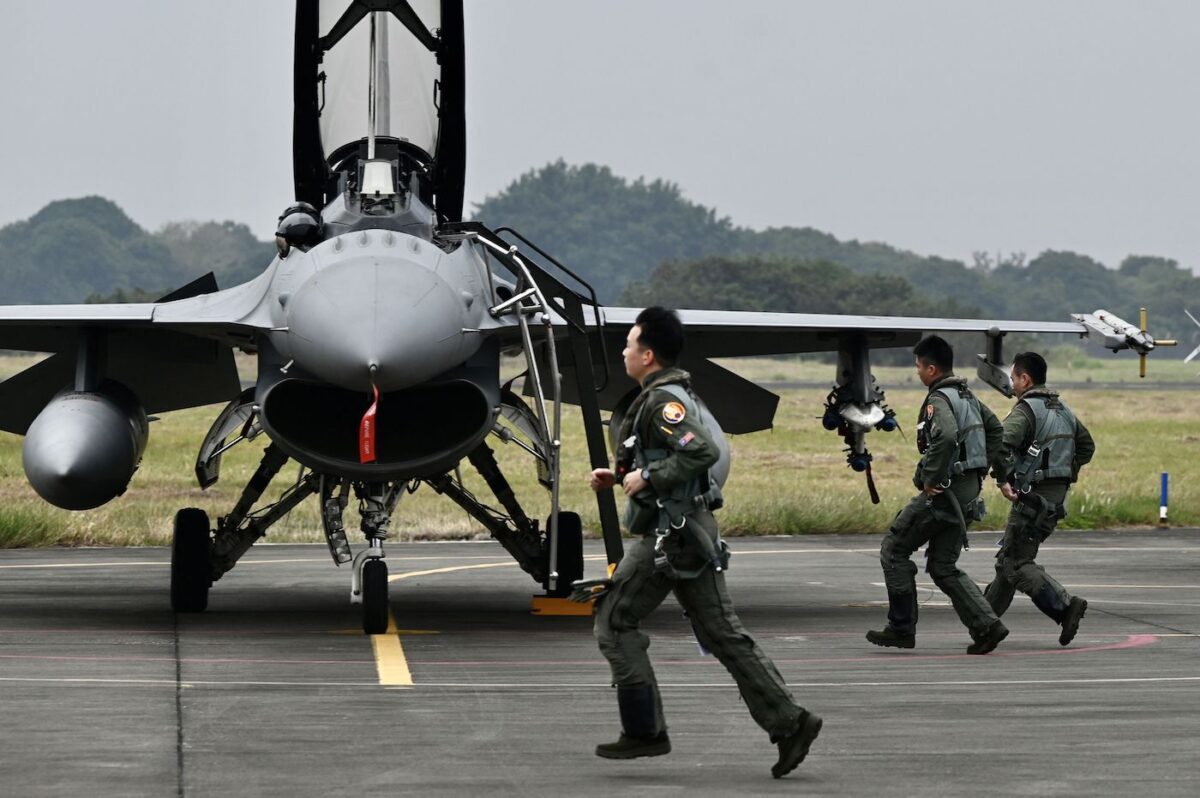 Ukraine: A Test Case for Invading Taiwan?
CCP leadership likely has its own future in mind as it watches Russian troops mobilize into eastern Ukraine. Specifically, experts believe that it is observing the West's response to what is happening in Ukraine as a case study for how it would react to a CCP invasion of Taiwan.
"There's a lot of speculation right now about what China may be learning for its own territorial ambitions for Taiwan by watching events in Ukraine," said Jude Blanchette, the China studies chair at CSIS.
Blanchette said that, if a war did break out between Russia and the West in Ukraine, it might demonstrate to the CCP that the United States would be willing to do the same in Taiwan, and thereby deter a potential conflict in the Pacific.
Alternatively, however, CCP leadership could opt to believe that having American troops tied up in eastern Europe would mean they are less likely to be mobilized in Asia.
In either case, and despite bipartisan condemnation of Russia in Congress, the prospect of getting involved in a conflict in Ukraine is extremely unpopular with Americans.
According to a January poll by the Trafalgar Group, an overwhelming majority of Americans are against sending troops or military equipment to Ukraine in the event of a Russian invasion. Only 15 percent of those polled believed that the United States should provide troops, while 30 percent believed it should provide weapons and other supplies only.
For comparison, 58 percent of those polled believed that U.S. military assets should be used to defend Taiwan in the event of an invasion by mainland China.
Whatever the United States chooses to do about Ukraine, the CCP is learning, and preparing.
"All of this also allows China to watch what the West is doing," said Manoj Kewalramani, a senior associate in China Studies at CSIS.
Kewalramani added that Ukraine was a "test case" for the CCP that would inform its future strategic decisions regarding Taiwan.
To that end, every option available to the United States appears set to help the CCP in one way or another. And it is unclear whether sanctions could at all improve this situation.
The United States and E.U. have collectively leveled more than 100 sanctions against Russia since 2014. Such efforts have had little effect in curbing Russian ambition and have actively contributed to a stronger partnership between Russia and the CCP.
Indeed, the China-Russia no-limits agreement stated that Russia would recognize the CCP's claims to the self-governed island of Taiwan, and that it would oppose claims that the island was in any way independent.
As such, new sanctions may risk further increasing cooperation between the CCP and Russia, as well as their belligerence toward the United States.
Indeed, if the United States attempts to break Russia by cutting it off from global markets completely, it may give Russia and China the push they need to break away from the liberal international order completely, thereby paving the way for an attempt to form a new Eurasian order to replace it.
Anders Corr, publisher of the Journal of Political Risk, argued in a recent op-ed that Xi was watching Ukraine closely, and comparing the results to his own pathway toward forcibly reuniting Taiwan with the mainland. Whatever the United States chooses to do, he said, the CCP will learn from it, and act accordingly.
As Corr put it: "Xi Jinping is the winner, whether or not Vladimir Putin massively invades Ukraine any time soon."