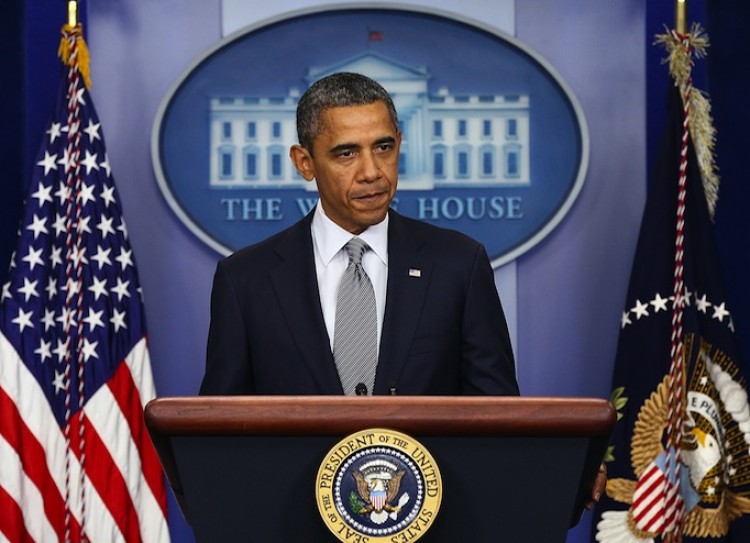 It was back in August 2010 when a U.S. military convoy crossed the Kuwait-Iraq border, signifying the end of Operation Iraqi Freedom, and the beginning of Operation New Dawn.
It marked a switch in U.S. operations in Iraq, shifting the focus from combat to training. It was also then that President Barack Obama declared all U.S. troops would be removed from Iraq by the end of 2011—in line with 2008 bilateral agreements signed by the Bush administration.
That statement is now being fulfilled. On Oct. 22, Obama announced that the more than 39,000 U.S. troops in Iraq will be "home for the holidays," and "After nearly nine years, America's war in Iraq will be over."
There was a lot of back-and-forth between U.S. and Iraqi officials regarding U.S. troops staying to train Iraqi forces. At one point, it looked like tens of thousands would stay to help train.
Things went sour, however, and it is unlikely many U.S. troops will be conducting trainings. The United States demanded that all remaining troops be granted immunity from prosecution, yet the Iraqi government refused to grant this.
Iraqi Prime Minister Nouri al-Maliki stated that the Iraqis did not want U.S. forces operating outside Iraqi laws, and that the ban on immunity will likely include any U.S. personnel who enter the country after the full withdrawal, Voice of America reported.
There will be some U.S. troops staying behind, however, including 150 at the U.S. Embassy in Baghdad who will serve as military liaisons, Navy Capt. John Kirby told the military's American Forces Press Service (AFPS).
The majority of the work will likely fall on an estimated 17,000 civilian contractors.
"After our troops are gone, the diplomatic mission that remains will be of unprecedented size and complexity," said U.S. Senate Committee on Foreign Relations Chairman John Kerry, during a Feb. 1 hearing, according to a transcript.
Kerry stated the 17,000 contractors will be spread across 15 different sites, which "will include three air hubs, three police training centers, two consulates, two embassy branch offices, and five Office of Security Cooperation sites."
The use of contractors has been a point of contention, however, since the Department of State will be hiring an additional 5,500 mercenaries, referred to as private security contractors (PSCs).
Of these estimated 5,500, around 1,500 will be "providing personal security for diplomatic movements," while the other 4,000 will be "providing perimeter security," according to a May report by the Congressional Research Service (CRS).
According to the CRS, however, "the overall number of PSC personnel working in Iraq for the United States is not increasing." It states there were more than 15,279 PSCs in Iraq in June 2009, which dropped to just over 9,000 in March.
Regardless, the CRS noted that using mercenaries in the place of U.S. troops could "undermine" what was established by the U.S. mission in Iraq—particularly counterinsurgency (COIN) efforts that were the heart of later operations.
It references the Army Field Manual, stating that abuse by security forces "can be a major escalating factor in insurgencies," and there have been such problems with PSCs in Iraq, including cases of them shooting civilians.
The mission in Iraq was to create a stable, democratic Iraqi government that is supportive of the United States, and the months and years following the U.S. withdrawal from Iraq will determine whether this goal was ultimately reached.
Next…Special Operations