Commentary
I have a countdown app installed on my Apple iPhone to remind me of crucial dates and events that I need to take action on, since I think that my time for expressing myself freely could be further restrained, and so every second is precious.
As a Hongkonger living in Hong Kong, but at this moment on an overseas trip telling the Hong Kong story, the feeling of time running out is just surreal: the June 4 Tiananmen vigils and July 1 rallies will be banned going forward, as organized groups have been forced to shut down under political pressure.
The Immigration Ordinance Amendment, which gives immigration officials unlimited power to bar people from entering and leaving Hong Kong, took effect on Aug. 1. We don't know the full implication yet—until perhaps there is "breaking news."
What is there left for an already "unfree" Hong Kong?
I recently had the opportunity to communicate with barrister Hang-Tung Chow (鄒幸彤), also vice chairperson of the Hong Kong Alliance in Support of Patriotic Democratic Movements of China (支聯會). She was detained for weeks for allegedly "breaking the law" by inciting others to participate in "unauthorized events"—a candlelight vigil to commemorate the victims of the 1989 Tiananmen Square massacre. The next court date is set for October, so the coming few weeks for her are just precious.
With unjust laws such as the NSL (National Security Law) imposed on Hong Kong since mid-2020, will Hongkongers ever be free? The answer is obvious, as we now witness the large number of people leaving Hong Kong for the United Kingdom and Canada over the past few months. This trend will not stop.
But the real concern is, as the "one country, two systems" model has almost been completely dismantled, will capital controls be implemented in Hong Kong? Chinese citizens have a limit of $50,000 on the amount of converted or purchased foreign currency per year. The limit also applies to money being sent out of China. With oppressive capital controls implemented, the "full immersion" of Hong Kong into China will be complete and the situation will be disastrous—especially to once freedom-loving Hongkongers, who are now being suppressed by tyranny.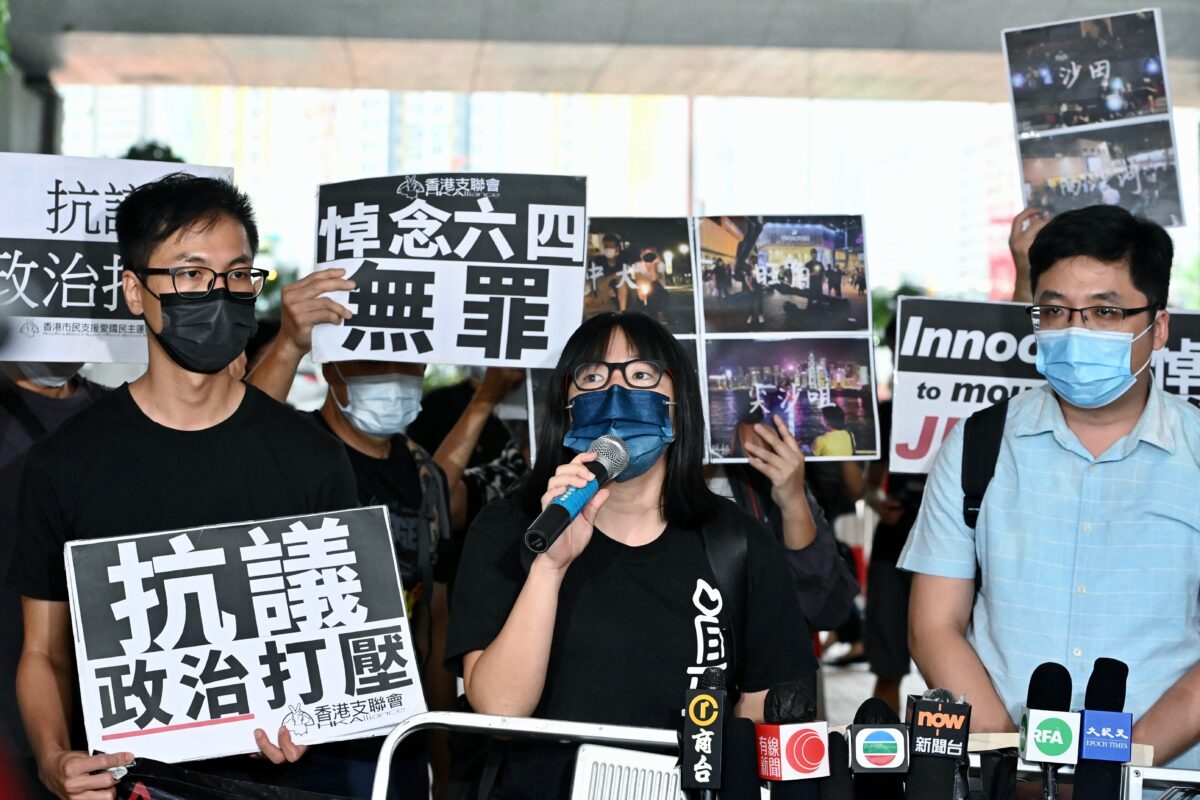 Beijing doesn't even bother to make a false pretense, to show the outside world that Hong Kong is back to "normal" after the massive pro-democracy movement in 2019. The totalitarian regime has imprisoned all opposition over the past year, and Hong Kong court rulings have become much harsher than ever before. All dreams have been shattered for legislators and activists—those who fought for freedoms are now detained. They'll be in jail, conservatively speaking, for at least a year or two before their trials begin—charged and tried under the all-powerful and evil NSL.
To justify the existence of the National Security Department, which has an annual budget of about HK$8 billion ($1 billion), it's widely believed that there will be more crackdowns moving forward, and this could go deep and wide into the business sector as well. Economic crimes can be fabricated, and the NSL could potentially be widely abused by bad executors, who just give those in power another way to extort money from law-abiding citizens.
And in reality, for those who resist all the unjust laws and the unfair passing of sentences by the Hong Kong court system, there's very little that one can do to defend oneself: the process of an appeal is costly, and the lives of the detainees' families are further shattered.
The "one country, two systems" model, masterminded by former paramount leader Deng Xiaoping, has been replaced with a 2.0 version—it's not the real deal, and most people can see it clearly now. The "one country, two systems" 1.0 version is like the acquisition of a genuine Rolex watch, you know the true value of it, say, with a basic Submariner model priced at $10,000. The 2.0 version is a knock-off product, which you can buy two for $10. If most people don't buy into the idea of doing business in Hong Kong under the new 2.0 model, with rules of the game rewritten and ultimately dictated by the Chinese Communist Party (CCP), it's fair to say that the DNA of Hong Kong has completely changed, all in a year since the imposition of the NSL.
The ultimate exodus of the Hong Kong people is happening, and different forms of contingency plans have been set up by corporations to hedge the political uncertainty of the city. In the most extreme of circumstances, evacuation plans are now on the drawing board—no country wants to see its citizens held as political hostages for so-called "wrongdoings" in Hong Kong.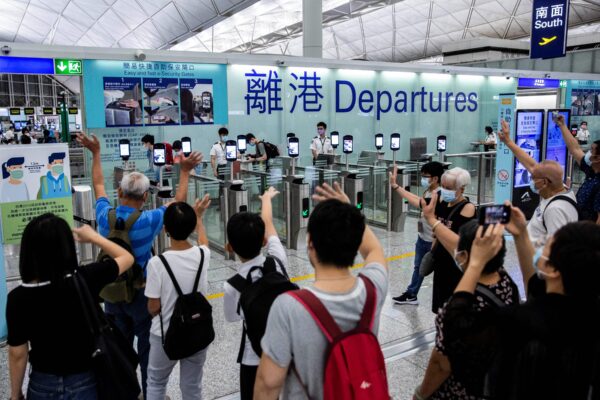 As I alluded to, a large number of Hongkongers from all walks of life have been detained or charged under the NSL. In the name of stabilizing society and maintaining order, the Hong Kong legislature has been busy modifying laws and regulations within the city with no resistance. It's also widely perceived that the Biden administration won't greatly intervene in Hong Kong issues. The illegal detention of political prisoners in Hong Kong by the CCP, faithfully executed by communist Hong Kong officials, means there is no more "carrot and stick" approach needed to appease anyone.
The CCP's definition of bringing "stability" comes in many different forms, but mostly revolves around the further suppression of human rights and an intensification of attacks on those who support democracy and freedoms. With Apple Daily now gone, and with most political activists and pro-democracy legislators detained, Hong Kong's "one country, two systems" is obviously now gone. The CCP is already targeting Hong Kong's already choked, last-standing media businesses. Most political commentators who are still vocal have already left the city to avoid arrest or official retribution.
We will see more and more politicians detained inside the Hong Kong prison system who publicly announce they're quitting Hong Kong politics, in the hope of regaining freedom and finding some leniency from the courts about the "crimes" they allegedly committed. The mental torture of long detentions based on groundless charges is demoralizing, and announcing a withdrawal from politics before an NSL trial may not help much at all—communist China's repressive policies, infamously applied in Tibet and Xinjiang, are now effectively implemented in Hong Kong. Further tightening of control measures will be applied to all sectors across the city.
The ultimate death of Hong Kong is for real this time, while the dictatorship calls it a "new beginning."
Views expressed in this article are the opinions of the author and do not necessarily reflect the views of The Epoch Times.