As the Justice Department's (DOJ) crackdown on Chinese-state-sponsored theft of intellectual property nets the high-profile conviction of Harvard University's former chemistry department chairman, Charles Lieber, a growing list of critics of the DOJ's "China Initiative" seeks to abolish the program, which they say unfairly targets Chinese academics.
Notable opponents of the China Initiative include Reps. Ted Lieu (D-Calif.) and Judy Chu (D-Calif.); a Stanford University faculty group named Winds of Freedom; and the Chinese American organization Committee of 100.
Established in 2018, the initiative was billed by the DOJ as seeking to stem China's rampant theft of U.S. intellectual property and as an "enforcement strategy" for "individuals whose primary profession is not intelligence collection, but who collect sensitive U.S. technologies and information on behalf of Chinese government entities"—that is, "non-traditional collectors."
Lieber is among a series of U.S. academics charged or convicted under the initiative. Many of these academics have been charged for failing to disclose their ties to Chinese funding sources.
According to prosecutors, "from at least 2012 through 2015," Lieber served as a "High-Level Foreign Expert" in the Thousand Talents Program for the Wuhan University of Technology, receiving "up to $50,000" per month in pay and "approximately $158,000" for living expenses.
At the same time, Lieber was also supplied with "more than $1.5 million to establish a research lab" in China.
On Dec. 21, 2021, Lieber was convicted on two counts of failing to report foreign bank and financial accounts to the IRS, two counts of filing fraudulent income tax returns, and two counts of making false statements to federal authorities.
Prosecutors argued that Lieber was motivated by the desire to conceal his undisclosed connections with the Thousand Talents Program, which U.S. authorities say is a Chinese Communist Party recruitment plan that facilitates the transfer of foreign technology and know-how to China.
Critics, however, maintain the China Initiative betrays its original charter, claiming the government pursues "process offenses" and "research integrity issues," which they allege aren't crimes related to economic espionage.
In September 2021, Winds of Freedom, the Stanford faculty group, sent a letter to Attorney General Merrick Garland seeking the termination of the initiative.
"Most prosecutions are for misconduct such as failure to disclose foreign appointments or funding," it stated. "While such problems should be addressed, they should not be confused with national security concerns."
Vera Zhou
Rachelle Peterson, a senior research fellow at the National Association of Scholars, shared an alternative perspective with The Epoch Times.
"Transparency of foreign gifts and contracts is crucial to public accountability. The public should know what foreign parties are buying influence over the colleges and universities that they attend, send their children to, or donate to."
She cited the story of a University of Washington student named Vera Zhou as "one of the most poignant stories showing the power of foreign funding."
"On a trip back to China to visit family, Vera used a virtual private network to access her homework," Peterson said. "For this, she was arrested, sent to a reeducation camp, and then held under house arrest. Bob Fu, a Chinese dissident and pastor, advocated for her release. The State Department worked, too, to free Vera. The University of Washington did nothing."
From October 2017 to March 2018, Zhou was held in a reeducation camp in Xinjiang, according to Department of Education (DOE) records and State Department officials. After March 2018, Zhou was remanded to "house arrest" and remained under the watch of Chinese authorities until the State Department secured her release and return to the United States in September 2019.
"When the State Department approached the University of Washington about asking for Vera's release, the university refused, saying it was in the middle of negotiating 'a multimillion-dollar deal' with China and didn't want anything to jeopardize that," Peterson said.
"Shortly afterward, the University of Washington brokered a deal with Huawei, the Chinese tech firm designated by the FCC as a national security threat."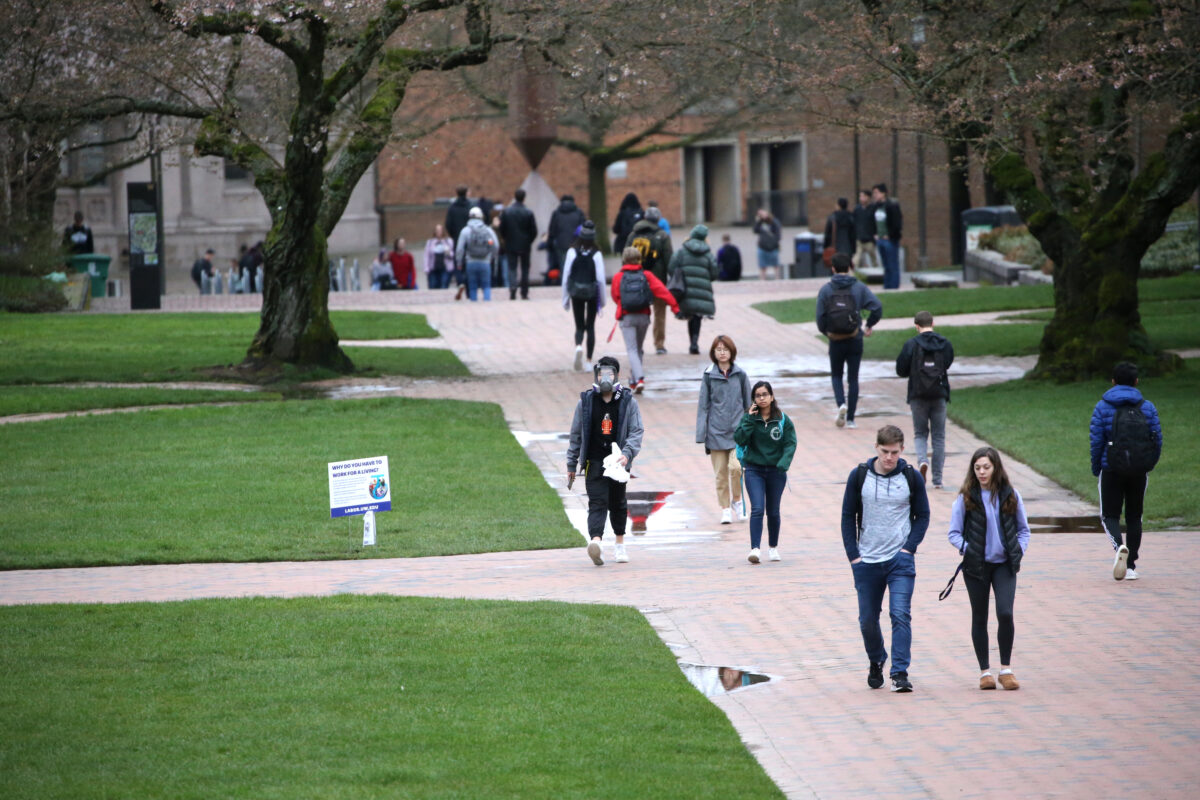 In December 2020, University of Washington officials published a letter in response to the allegations, writing, "the insinuation that the University allowed financial interests of any kind to interfere with its handling of this situation is outrageous," adding that they had "no idea what 'multimillion-dollar deal' [was] being referenced."
However, DOE records that document the receipt of foreign gifts note that between 2018 and 2019, the University of Washington received millions of dollars from Chinese companies Huawei, Origincell Technology Group, Shanghai De Novo Pharmatech, and Futurewei. In addition, the University of Washington was also receiving money from its on-campus Confucius Institute, a Beijing-funded language center that has been criticized for promoting Chinese propaganda, and maintaining an exchange program with Tsinghua University.
Fu, the CEO of the Christian nonprofit organization China Aid, advocated on behalf of Zhou's mother with the University of Washington before working with State Department officials to secure Zhou's release. Fu told The Epoch Times he believes the University of Washington's decision not to assist Zhou was "1,000 percent" influenced by the university's Chinese entanglements.
"The timeline tells clearly there's a link, there's a relationship," Fu said. "There are thousands of students from China at the University of Washington campus, and China pretty much controls them."
At a DOE press conference in October 2020, Zhou recalled her ordeal, describing the national security threat posed by undisclosed foreign money.
"Donors can hold power over U.S. universities and influence actions. … I spent my Thanksgiving, Christmas, and 2018 New Year in that cell. … It makes me wonder, as a prestigious university, what do you really care [about]?"
China Funding
A 2019 letter (pdf) sent by then-DOE Acting General Counsel Reed Rubinstein to the Senate Permanent Subcommittee on Investigations announced the government's intention to correct "historically lax oversight" regarding the reporting of foreign money by universities.
Rubinstein's letter recounted Chinese Communist Party (CCP) national security threats discovered from an investigation into six universities: Cornell University, Georgetown University, Massachusetts Institute of Technology, Rutgers University, Texas A&M, and the University of Maryland.
While the name of the given institution responsible for each of the entanglements was withheld, the letter reported: One university accepted funds from a foundation suspected of serving communist Chinese propaganda and influence operations, one university received funds from a Chinese conglomerate to "develop new algorithms" and "biometric security techniques" for "crowd surveillance capabilities," while another university had "multiple contracts" with the CCP's Central Committee.
In addition, as with the University of Washington, five of the six universities investigated had contracts with Huawei, which Rubinstein's letter characterized as "a company that has been the subject of U.S. national security and trust concerns and banned from access to federal broadband subsidies for posing a national security risk."
Furthermore, while Rubinstein's 2019 letter detailed how between 2012 and 2019, the six universities collectively failed to report $1.3 billion from foreign sources, a 2021 follow-up letter to the subcommittee expanded upon the original investigation, revealing $6.5 billion in unreported foreign money accepted by universities.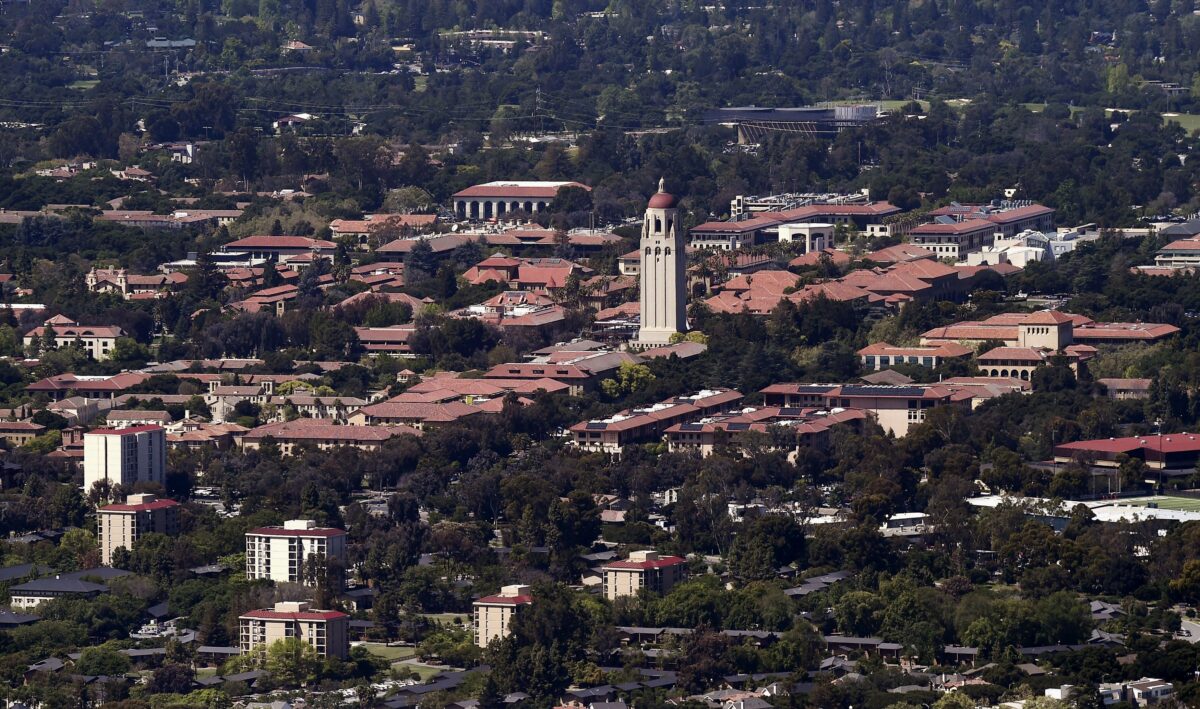 Racial Profiling?
While there is documentation of ethnically Chinese victims resulting from China's operations on U.S. campuses, such as Zhou, and of ethnically non-Chinese academics, such as Charles Lieber, being targeted by federal prosecutors, critics assert that the China Initiative promotes racial discrimination.
A September 2021 white paper produced by the Committee of 100, a business organization of Chinese Americans, states, "The China Initiative launched by the Department of Justice is clearly racial profiling and injustice."
Fu, the Chinese American pastor who advocated on behalf of Vera Zhou, calls such claims "ridiculous."
"The Communist Party's threat, their agent's skin color happens to be yellow—that does not have anything to do with race, racial discrimination, or racism," Fu said. "China's Communist Party is a Chinese Communist Party."
Nevertheless, critics such as Winds of Freedom view the number of ethnically Chinese academic defendants in China Initiative cases as evidence of the program's discriminatory nature.
"We believe the China Initiative raises concerns of racial profiling. The investigations have been disproportionately targeting researchers of Chinese origin," the 2021 Stanford faculty group's letter states.
Meanwhile, Thomas E. Wheeler, who is a member of the Alliance for Asian American Justice as well as a former assistant attorney general for civil rights, responded to critics' concerns of discrimination, racism, and racial profiling in China Initiative cases.
"The Thousand Talents Program, as articulated by the Chinese Communist Party, targets individuals of either Chinese nationality or with Asian connections. It's designed to pressure those Chinese individuals who have come to the United States and been educated in the United States, who have chosen to stay and work in the United States to engage in espionage," he said.
"The reason that a disproportionate number of Asians are implicated in the China Initiative is because China itself targets Asian Americans—and, in particular, Chinese nationalities."
Confucius Institutes
In August 2021, Indiana Attorney General Todd Rokita opened an investigation into Valparaiso University's Confucius Institute to determine "the true intent of any relationships between Valparaiso University's programming and the Chinese Communist Party."
In recent years, dozens of U.S. universities have closed their Confucius Institutes amid heightened criticism of the center's role in hampering academic freedom and promoting CCP propaganda. As of Jan. 18, there are 24 Confucius Institutes in the United States, down from more than 100 in 2017, according to the National Association of Scholars.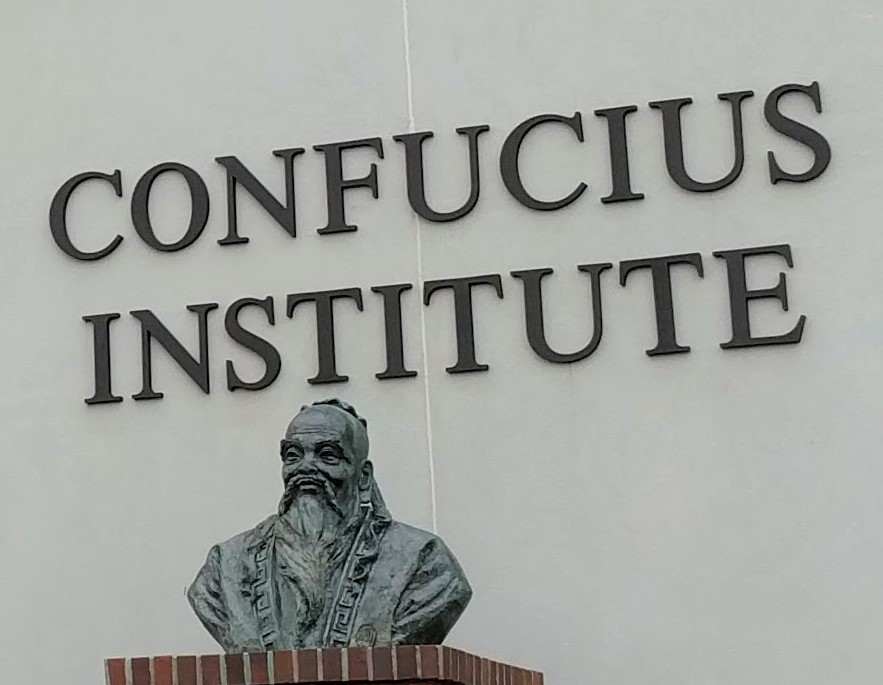 The Trump administration in August 2020 designated the Confucius Institute U.S. Center, which is a nonprofit that supports Confucius Institutes and Classrooms across the United States, as a foreign mission, in recognition of its role in "advancing Beijing's global propaganda and malign influence campaign on U.S. campuses and K–12 classrooms."
While Rokita refrained from commenting on the "active investigation" into Valparaiso University, he told The Epoch Times: "Illegal conduct doesn't know any specific border or kind of person. We go where the facts take us, it's as simple as that.
"What other attorneys general should do is recognize this soft power, this propaganda, is real. And it's going on in their states."
It's unclear whether officials such as Rokita will succeed in convincing colleagues to be more cognizant of potential Chinese government clandestine operations. Likewise, it remains unclear whether critics of the China Initiative will succeed in persuading Attorney General Garland to abolish the program.