News Analysis
India is known as the "world's pharmacy" because it is a major global supplier of medicinal ingredients. However, the pandemic has slowed India's pharmaceutical exports. In May, the Reserve Bank of India stated that India's pharmaceutical industry is heavily dependent on imports of Active Pharmaceutical Ingredients (APIs) from China.
Since April, over a dozen of India's 28 federal states have enforced lockdown measures. Consequently, many pillar industries are suffering from the economic shutdown, and factory start-up rates have significantly declined. Among them, Indian pharmaceutical intermediaries and raw material pharmaceutical enterprises have only about 30 percent of the start-up rate, according to Chinese media platform NetEase.
Due to the lockdowns, businesses remain closed, including pharmaceutical companies–this has hampered India's supply chain of drug exports to Europe.
Furthermore, 70 percent of APIs in India are imported from China due to low production costs, according to The Indian Express. For instance, paracetamol and ibuprofen are almost 100 percent dependent on China, the report said.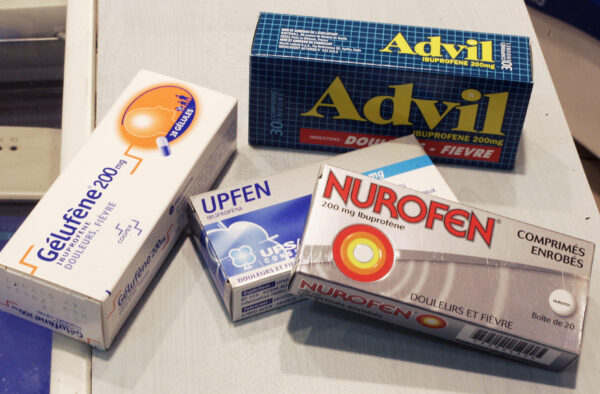 The pharmaceutical manufacturing supply chain consists of two main stages: the first stage is the production of APIs, which are a vital part of the efficacy of medicines; the second stage is called formulation production in which the drug is produced by auxiliary substances and the API binds the drug into a ready-made medication such as tablets, capsules, creams, and injections.
India and China are the two major producers of medicinal ingredients and drug exporters in the world.
As the world's third-largest producer of generic drugs, India produces 20 percent of those drugs, and the pharmaceutical industry has become one of the pillars of India's economy. India's drugs are currently exported to more than 200 countries worldwide, including the United States, Western Europe, Japan, and Australia.
According to a report by mainland Chinese media Yical Global, in March last year, SBICAP Securities Limited (SSL), a subsidiary of State Bank of India (SBI), said that 85 percent of APIs in India are imported, of which China accounts for 68 percent. Hubei Province, where COVID initially erupted in late 2019, was the main production center, accounting for 35 to 40 percent of India's import of APIs and raw materials.
Dr. Kunal Dhamesha, a Senior Securities Analyst at SBICAP, told Yicai that antibiotics are the most imported APIs in India, followed by compound vitamins and hormones. More than 90 percent of antibiotics such as penicillin, cloxacillin, ciprofloxacin, tetracycline, gentamicin, and neomycin come from China; and more than 50 percent of drugs such as compound vitamins and hormones are sourced from China, Dhamesha said.
Europe Rattled
At the start of the COVID pandemic, European governments were concerned when India banned exports of certain epidemic-related products, causing supply chain disruptions and medicine shortages.
European API manufacturers are mainly concentrated in Italy, Germany, Spain, and France, focusing on low-sale and complex API production.
When COVID began to spread around the world in early March last year, India's Directorate General of Foreign Trade (DGFT) issued a notice restricting the export of 26 APIs and their production, including paracetamol, tinidazole, erythromycin salts, and clindamycin salts.
A study by Pro Generika, a German generic drugs lobby group, analyzed the global production of 565 APIs and found that 63 percent of drugs from Asia are certified to be suitable for use in medicinal products, about 31 percent more than last year. More than 80 percent of these certificates are in the hands of Indian and Chinese manufacturers.
There are calls for the relocation of production back to Europe. European industry insiders warn that this may be a complex process, and higher labor costs and stricter environmental standards make it impossible for them to compete with Asian suppliers at a price.
China's Pharmaceutical Industry Benefits
China's Securities Times said in April that COVID is getting worse again in India and that it may negatively impact the country's economy and spread to the global industrial chain. If the outbreak in India exacerbates the global shortage of medicines, some APIs may continue to have high unit prices. Because the global supply of APIs is heavily dependent on China and India, relevant API companies in China will benefit.
The report also said that since many Indian companies have stopped production, China's pharmaceutical industries will most likely benefit.
Moreover, Indian companies are also major suppliers of pharmaceutical research and development services and customized manufacturing for global innovative drug companies. Since many Indian companies have stopped production due to the pandemic, Chinese pharmaceutical companies such as WuXi AppTec have been benefiting from the situation.
Public data shows that WuXi PharmaTech (Cayman) Inc., founded in 2000 by Peking University scholar Li Ge and his wife, is known as "Alibaba in medicine" and "Huawei in medicine." The investment capital behind WuXi includes Boyu Capital controlled by Jiang Zhicheng, the grandson of Jiang Zemin, the former leader of the Chinese Communist Party (CCP).
The CCP Makes It Harder for India
India's Economic Daily reported on May 16 that India urged Beijing to stabilize the price of APIs used in COVID-related medicine and to lift restrictions on cargo companies' flights. The report quoted a person familiar with the matter as saying that the Indian government and the pharmaceutical association made this request because of the recent spike in the price of APIs purchased from China to produce medicine such as paracetamol, ivermectin, and some antibiotics. For example, the cost of APIs used to make ivermectin has increased by 300 percent. Ivermectin is an anti-parasitic medicine that has been shown to help reduce the mortality rate of COVID patients.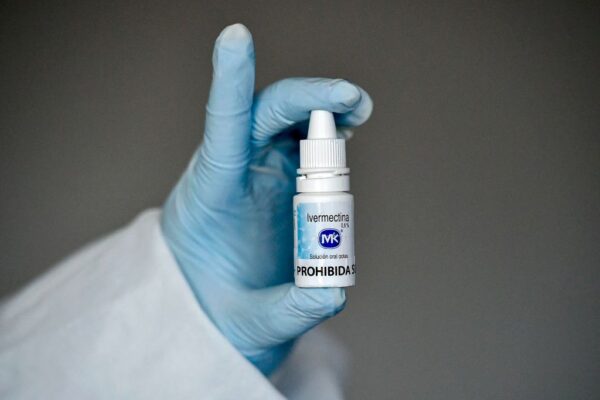 In April this year, the Times of India revealed that Sichuan Airlines, a state-owned company, announced a 15-day suspension of flights of COVID medical supplies to India. Indian traders also said that Chinese manufacturers raised the price of related materials by 35 to 40 percent, and freight rates increased to more than 20 percent.
At the India Ideas Summit last July, former U.S. Secretary of State Mike Pompeo said that India is a trusted ally of the United States. He urged India to be less dependent on Beijing, by moving "supply chains away from China and reduce its reliance on Chinese companies in areas like telecommunications, medical supplies, and others."
The Indian government has taken action in developing its own APIs. Last March, the Indian government rolled out a plan which includes setting up three API "bulk drug parks" and providing financial incentives for domestic manufacturers.