As Chinese Regime Develops Aerospace Arsenal, Regional Dynamics May Shift
October 15, 2010 12:24 am Last Updated: October 16, 2010 5:46 pm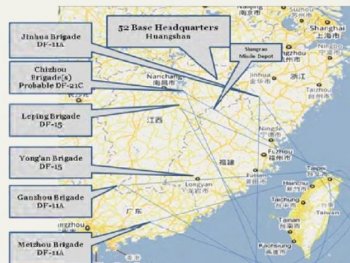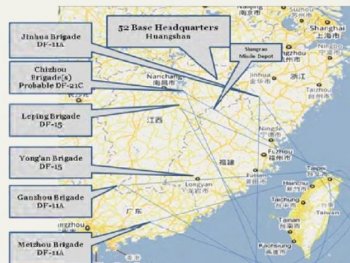 The forays of Chinese aerospace weaponeers into better and more—many more—ballistic missiles, fighter jets, instruments of electronic warfare, and, potentially, near space-based sensor architecture, all generously funded with the deep pockets of the Chinese Communist Party, should alarm security experts and may redefine political and military dynamics in the Asia-Pacific region, according to a U.S. think tank.
In reports published this year and last year and in recent speeches, researchers from the Project 2049 Institute in Washington have painted a detailed and discomfiting picture of the CCP's modernization of its military forces in aerospace—meaning those that roam both air and space.
Mark Stokes, Executive Director of the Institute, which was established in January 2008 to "guide decision makers toward a more secure Asia by the century's mid-point," presented the organization's most recent thinking on the issue at the John Hopkins University's School of Advanced International Studies on Oct. 13.
"The gradual expansion of China's long range precision strike capabilities is altering the regional strategic landscape," Stokes said.
Currently, missiles are a major plank in this aerospace power.
"These missiles give military planners a headache," Stokes said. "If you have missiles that are highly accurate, how can you launch air operations, how can you protect ships at sea? These missiles pose a challenge for Taiwan to defend itself."
This refers primarily to the CCP's short range missile capability, which Project 2049 says has been a primary instrument for the CCP to exert psychological and political intimidation, particularly against the diminutive Taiwan.
The CCP has an inventory of at least 1,300 Short Range Ballistic Missiles, and recently, dozens or possibly hundreds of Medium Range Ballistic Missiles
Beyond the raw number of missiles, the real capability to launch them simultaneously or in short order is provided by the number of active "launchers."
The People's Liberation Army Air Force brigades—the unit of forces that manage missiles—generally have six battalions with two companies, each company having two or three launchers. Thus, five brigades—the number that have been aimed at Taiwan for close to two decades—could launch hundreds of salvos within a few hours notice. That only goes for Short Range Ballistic Missiles.

In the next five to ten years, the centerpiece of CCP missile capability will be Medium Range Ballistic missiles, which are much more powerful.
Terminally guided (meaning they can adjust in flight to hone in on their target), such missiles can deliver a two ton warhead within a 1,750km range with a precision of 50 meters. "You can hit a runway pretty well with these things, and it's difficult to defend against them," Stokes said.
Alongside the development in ballistic missiles is something more troubling: cruise missiles. A new generation of cruise missiles, apparently also developed with Taiwan in mind, has serious implications for regional security, according to a report last year by another Project 2049 scholar, Ian Easton.
"Land Attack Cruise Missiles fly low and fast, and they're difficult to defend against, arguably more difficult to defend against," Stokes said, "If you can see one coming, you can knock it out… but the trouble is being able to see it." They are also cheap to build and hard to detect, because they fly lower than ballistic missiles; they can also strike from any direction, and may have nuclear warheads nestled inside—since they can take conventional and nuclear payloads, it is impossible to know which missile carries which.
The CCP has been working overtime since 2009 to build them. One former Defense Intelligence official interviewed by Easton said the program represents a "very very big threat" to regional security. The sheer size of the buildup "could mean that they will be able to overwhelm our [that is, U.S.] defenses," the official said.