Commentary
The Big Five—Amazon, Apple, Facebook, Google, and Microsoft—essentially control America. In the United States, the pandemic resulted in the permanent closure of 200,000 businesses. People lost their jobs, their livelihoods, and too many lost their lives.
But the pandemic didn't affect Big Tech. In fact, rather perversely, it seems to have helped. Amazon just released its first quarterly report of 2021. The company's net income is up by 48.4 percent. Total revenue is up by 27.2 percent. Apple, spearheaded by Tim Cook, has seen its revenue soar by 54 percent to $89.6 billion. With Facebook, as Reuters recently reported, "total revenue, which primarily consists of ad sales, rose about 56 percent to $29.08 billion in the second quarter from $18.69 billion a year earlier." Compared with last year's first-quarter report, Google's overall revenue increased by 34.2 percent. Last year, the company reported $41.2 in revenue; this year, it reported $55.3 billion. With a market value of $2.15 trillion, Microsoft isn't suffering, either.
Big Tech poses a direct threat to democracy. For years, without a sliver of success, American politicians have attempted to break up the Big Five. However, as the likes of Amazon and Apple become more powerful, the chances of successfully dismantling the likes of Facebook and Microsoft become slimmer and slimmer.
Meanwhile, in China
Around 7,200 miles away, a Big Tech crackdown is taking place, and it's proving to be a particularly brutal affair. In reality, the crackdown has been taking place for months. In April, the Chinese regime targeted Jack Ma, ordering a swift restructuring of Ant Group, the billionaire's fintech conglomerate. Then, three months later, the regime targeted Didi, an event that I covered for The Epoch Times.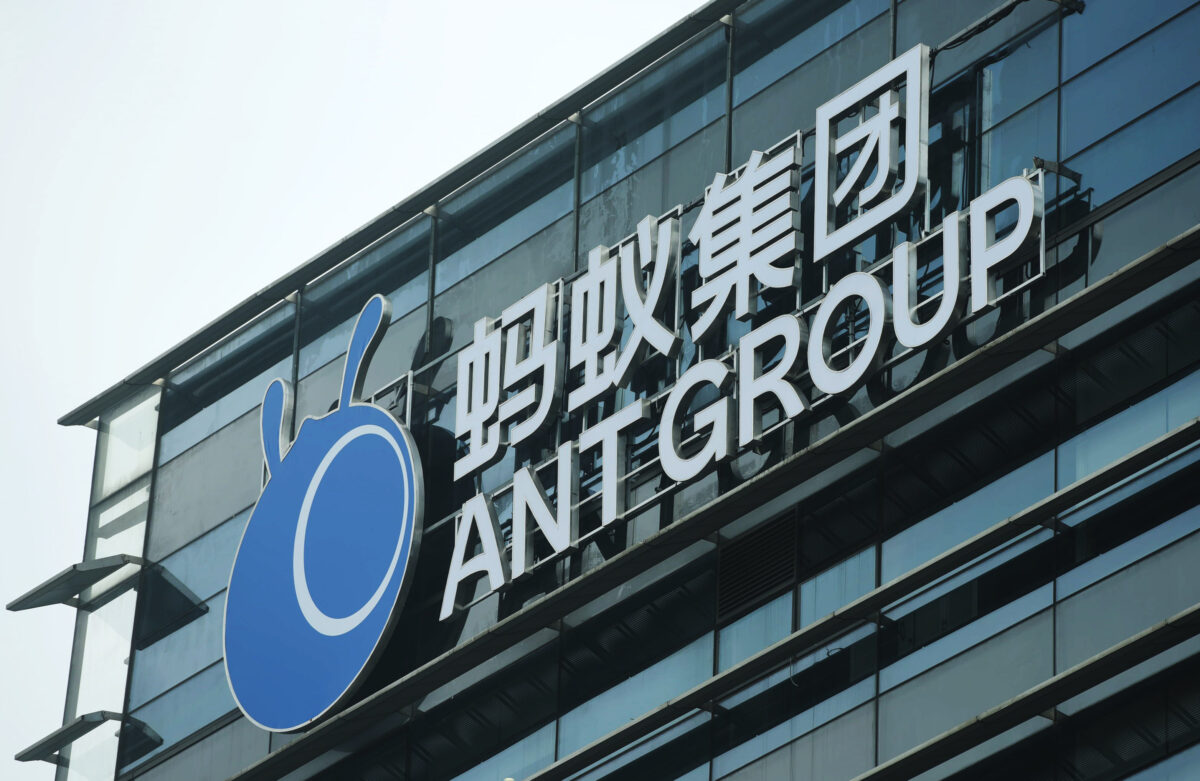 In China, it's all about optics. The regime, more than anything, wants to appear strong, both at home and abroad. As Shuyao Kong, a journalist at Decrypt, recently wrote, "it's not about the damage that Big Tech has done but the perceived influence these new titans wield." What the regime finds particularly worrying, argues Kong, "is the perception that Big Tech is too big to fail, and therefore not subject to government control." Such a narrative, if allowed to continue, inevitably undermines "the Chinese government's total control over the economy."
Kong, who was educated in China, is indeed correct. Perception is reality, and the reality in China is a harsh one. 2021 is indeed the Year of the Ox, but it's also the year in which Ma and his billionaire brethren take a crash course in reality.
Meanwhile, at Home
Back in the United States, Big Tech intends to give American citizens a crash course in reality. As Reuters recently reported, the likes of Facebook and Microsoft are teaming up to form a "counterterrorism organization."
Yes, Facebook, a company with a history of spying on users, is going to police the American public. The new counterterrorism unit will specifically target "the types of extremist content shared between firms in a key database, aiming to crack down on material from white supremacists and far-right militias," according to Reuters.
Like Facebook, Microsoft also has a far from pristine history. Should Big Tech companies really be forming counterterrorism units?  The answer is no, and the reason is more complex than it first appears. As the Reuters report states, until recently, "the Global Internet Forum to Counter Terrorism's (GIFCT) database has focused on videos and images from terrorist groups on a United Nations list." The term "terrorist" has largely been reserved for members of "Islamist extremist organizations such as Islamic State, al Qaeda, and the Taliban."
Now, though, the term will be applied more regularly at home. In this huge push to identify terrorists, Twitter and Google will also be involved. Of course, dangerous individuals live in America, and a number of these people pose a risk to society. They must be prevented from inflicting harm on the American public. However, the term "terrorist" is an interesting one. When you think of a terrorist, what do you imagine? A member of ISIS, or something similar, I imagine. Think again. In a rather excellent piece, journalist Michael Tracey discusses the fact the U.S. government has branded non-violent Jan. 6 defendants "terrorists." This, he suggests, is a radical affront to civil liberties. It most certainly is. Tracey discusses a defendant by the name of Paul Hodgkins, a man "whose criminal act entailed milling around the Senate chamber for approximately 15 minutes." Nonetheless, he was "branded a terrorist" by the "US Government." Tracy continues, "Per prosecutors' own admission, Hodgkins committed no acts of physical violence, and wielded no weapons." Furthermore, Hodgkins was "never formally accused" of committing any acts of terrorism, "at least in a way that the Government would actually have to prove beyond a reasonable doubt." Nevertheless, prosecutors, clearly intent on bending definitions beyond recognition, "have now introduced a theory" accusing "Hodgkins and other non-violent Jan. 6 defendants" of operating "within a supposed context of terrorism." Yes, context, as they say, is everything. It is the difference between loitering and being an actual "terrorist."
This brings us back to the new counterterrorism organization. Considering Big Tech companies have a clear, left-leaning bias, and the government is busy redefining terms like "terrorist," there is every reason to believe that more Americans will be targeted, unfairly and unjustly. Paul Hodgkins might not be the most upstanding of American citizens, but he's no terrorist. But try telling that to members of the federal government and their new partners in crime (prevention), the Big Five.
Views expressed in this article are the opinions of the author and do not necessarily reflect the views of The Epoch Times.