Commentary
In China, bitcoin is all but dead; in countries decimated by war and poverty, however, the king of crypto is well and truly alive.
Bitcoin has "no actual value support," according to Yin Youping, deputy director of the financial consumer rights protection bureau of the People's Bank of China. Cryptocurrencies, he argues, are little more than speculative assets. In order to "protect their pockets," Chinese citizens should avoid the crypto market at all costs.
As the Chinese Communist Party (CCP) continues its crackdown on bitcoin, a mining exodus is occurring. In fact, the exodus has been occurring for months. Desperate to continue this highly lucrative practice, Chinese miners are relocating to the likes of Kazakhstan, Russia, and even the United States.
"One of the greatest tragedies in life," according to the author K.L. Toth, "is to lose your own sense of self and accept the version of you that is expected by everyone else."
For the people of Afghanistan, the loss of self has become the most brutal of realities. With the Taliban in control, and suicide bombers terrorizing innocent citizens, the country is in a dire way. With an increasing number of businesses shutting down, tens of thousands of people are desperately trying to flee the country. As the journalist MacKenzie Sigalos writes, Afghanistan is facing a financial reckoning of existential proportions. With a "nationwide cash shortage," many of the country's banks have been forced to close their doors. To make matters even worse, Western Union has suspended its services. "Even the centuries-old 'hawala' system—which facilitates cross-border transactions," writes Sigalos, is no longer an option. Thankfully, as Cointelegraph's Turner Wright recently discussed, grassroot non-profits are doing their best to offer assistance to some 20,000 Afghan citizens, many of whom are relying on the U.S. government "to process special immigrant visas."
In an effort to raise enough funds to relocate these people, non-profits are currently accepting bitcoin and ether, the two biggest cryptocurrencies in existence. With hyperinflation a very real possibility and the Afghan afghani, the country's currency, at an all-time low, "a Venezuela-type situation" could await the country. This "situation," if it does come, may prove to be the final nail in Afghanistan's economy.
From Kabul to Caracas
The Venezuelan government, no stranger to existential crises, recently decided to remove six zeros from the bolivar. One needn't be John Maynard Keynes to recognize that the Venezuelan government is essentially rearranging the deckchairs on the Titanic. With the South American country in the grip of an economic crisis, cryptocurrencies like bitcoin and ether have proven themselves invaluable.
According to a Reuters report, as the Venezuelan economy continues to regress, cryptocurrencies have become indispensable. Not only have they helped to "protect wages from inflation," bitcoin and its brethren have helped "businesses manage cash flow in a quickly depreciating currency." Cryptocurrencies may very well play a similar role in Afghanistan's future.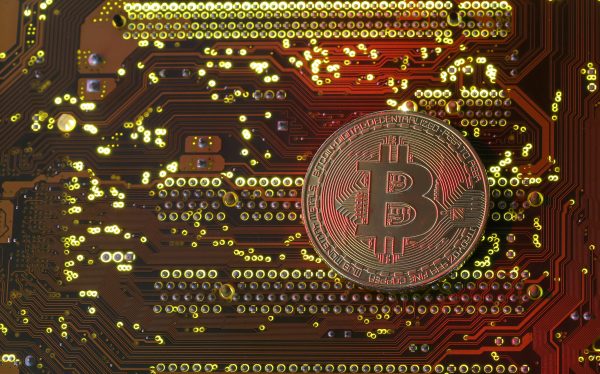 A little further west of Kabul, in the Levant region, crypto is also providing a lifeline to the financially insecure. An increasing number of Lebanese and Palestinian citizens, all too familiar with monetary misery and political instability, are finding solace in digital currencies.
As the economic crisis in Lebanon becomes more severe, the LBP continues to lose its value. In fact, it's essentially worthless; in the space of two years, Lebanon's national currency has lost 90 percent of its value. Marwan Bishara, an author who has written extensively on the demise of the Lebanese economy, describes something called the "shawarma paradox." In 2019, as Bishara writes, the nation's favored sandwich cost 5,000 Lebanese pounds, or about $2; today, it is priced at 20,000 pounds, less than $1. The sandwich is both cheaper and more expensive than it once was. Although the Lebanese are renowned for their gulag-like humor, few find the current situation a joking matter. Besides their ability to find humor in the absurd, the Lebanese are also renowned for their resilience. From Beirut to Bhamdoun, small businesses, like grocery shops and hairdressers, are accepting payment in bitcoins. For these people, it is the only way to earn a living.
Some 136 miles away, in Palestine, the independent state's monetary authority is currently considering whether or not to issue a digital currency of its own. Many Palestinians, desperate to further separate themselves from Israeli rule, view digital currencies as a form of independence—more specifically monetary independence.
As many influential commentators continue to question crypto's worth, people in Afghanistan, Lebanon, and Palestine (not to mention the citizens of El Salvador) use it to survive. Which brings us back to China, where crypto has become a taboo subject. In reality, with a strong currency, there's little need for something like bitcoin in mainland China. However, in places where fiat currencies have lost all value, and the people have lost all hope, cryptocurrencies are proving to be the difference between life and death.
Views expressed in this article are the opinions of the author and do not necessarily reflect the views of The Epoch Times.