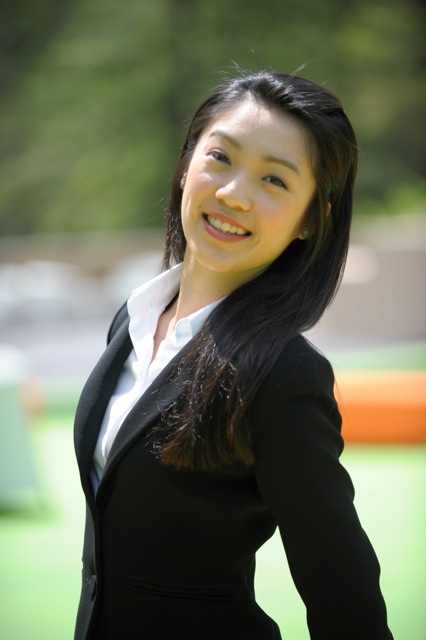 Being an outstanding dancer technically is one piece of the puzzle—one's heart, mind, and soul must be committed in all respects.
Angie Huynh, Fei Tian Academy of the Arts dancer in practicum at Shen Yun Performing Arts, has all the right attributes—diligence, dedication, delicate, and is totally grounded in traditional Chinese culture. When she dances she shows the quality of the culture—something not teachable—it can only shine through one's personality.
For Ms. Huynh, it's a labor of love.
"I believe this is my path in life," the self-effacing Australian said.
Ms. Huynh joined Fei Tian Academy of the Arts in 2007 and has never looked back.
"Other dance companies don't have what Shen Yun has, they don't perform this type of classical art that make you and the audience feel complete while knowing there is still so much to explore and present, like one-of-a-kind treasure that is special is so many ways," she said.
Classical Chinese dance is the foundation of Shen Yun Performing Arts and is the most comprehensive dance system in the world.
Ms. Huynh said her path to perfection is arduous. "The movements have to be perfect—being able to control every part of your body. Not just your hands, but your eyes, head, angle of body, shoulders, everything," she said. "Everything is always connected to each other."
On stage, she is a fairy one moment and a Taiwanese ethnic dancer the next. Perfecting the art of being in character, the bubbly 22-year-old is at the peak of her profession and doesn't look set to slow down.
"I try to express things in the most pure way on stage," she said. "The audience sees that."
And they do. Traveling the world in the practicum performances, Ms. Huynh has graced the stage of the world's most prestigious theaters. From Paris to New York, Taiwan to Sydney, she is a consummate dancer and the audience responds favorably.
Phyllis Gaines, a dance professor at the University of Tampa, attended one of the performances Ms. Huynh performed in Florida this season. "Coming from my background … performing arts, you see that it shows that hard work, discipline, pays off. If you were looking for a mistake—none! Very precise, everything was synchronized, everybody was en pointe. It was just unbelievable," she said.
Ms. Huynh said the coordination comes from hours of practicing together. "We sense each other on stage, we communicate through another way," she said.
"Hearing the audience feedback encourages me. To know the audience is enjoying it, I enjoy it even more," she said. "It's important to be really calm. Just not think about yourself too much or entertain random thoughts that come into your head."
The ethnic dances that Ms. Huynh performs are more challenging, because the moves are different from classical Chinese dance.
"But they are more exciting," she said. "The moves are kind of tribal, incorporating unique moves and techniques; they are fun."
This season, Ms. Huynh performed as an ethnic Amei, one of Taiwan's indigenous peoples. The Amei dance—In the Mountains—like its people, emphasizes teamwork, coordination, portraying a lively community scene.
"I am more cheerful and energetic, so I personally like the ethnic dances and its challenges the most," she said.
For Ms. Huynh, this path of classical Chinese dance is one she treasures enormously. For Ms. Huynh: "Seeing the fulfillment in the audience makes all my hard work and sacrifices worthwhile."
For more information, visit ShenYunPerformingArts.org.
The Epoch Times publishes in 35 countries and in 19 languages. Subscribe to our e-newsletter.