All Huang Guangyu and He Wenting wanted to do after they got married was hone their craft as artists and practise their faith in peace.
Huang and He married in 2012 and set up home in a village near Guangzhou College Town in southern China. He was already an accomplished painter, having graduated from the Guangzhou Academy of Fine Arts with a major in oil painting and going on to have his works exhibited several times.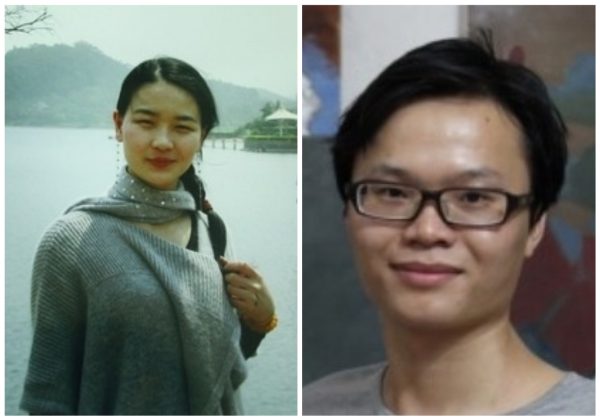 His wife was a writer and poet, and although she hadn't been formally trained in art, she had been painting from a young age and had studied for a time under famous painter Li Zhengtian.
They loved traditional Chinese culture and started to express it using Western oil painting techniques, all the while refining their talents.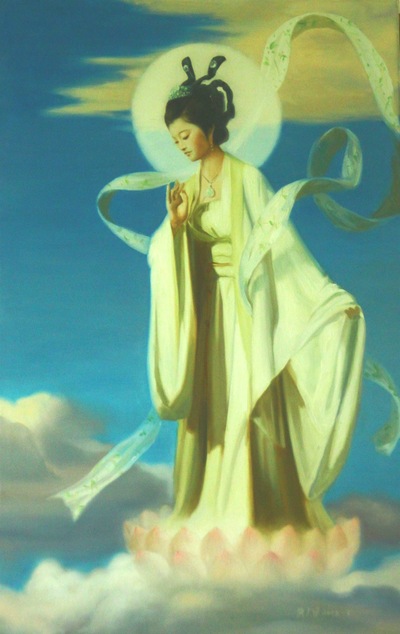 But just two years after they married, they were sent to prison for raising awareness about the persecution campaign against Falun Gong—in particular, distributing information on how to bypass the Chinese regime's internet blockade.
Falun Gong, also called Falun Dafa, is a Chinese spiritual discipline handed down from ancient times based on the principles of truthfulness, compassion, and tolerance. On July 20, 1999, the Chinese Communist Party launched a brutal persecution campaign against adherents of the practice that continues today and has resulted untold suffering and death.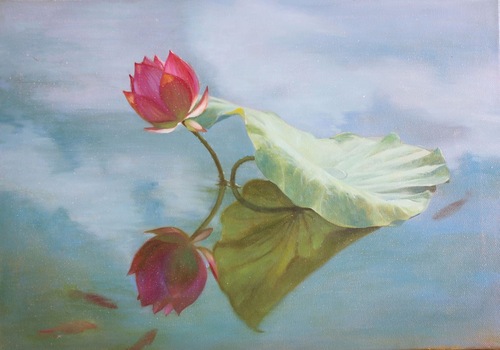 'Everything Changed Overnight'
In December 2013, Huang and He were illegally arrested and their peaceful home ransacked. They were held in detention until the following August, when they were sentenced to a three-year prison term, shattering the young couple's hopes and dreams.
Horrified by the situation in prison, He wanted to let the world know and began to secretly document on sheets of tissue paper the torture and humiliation she went through.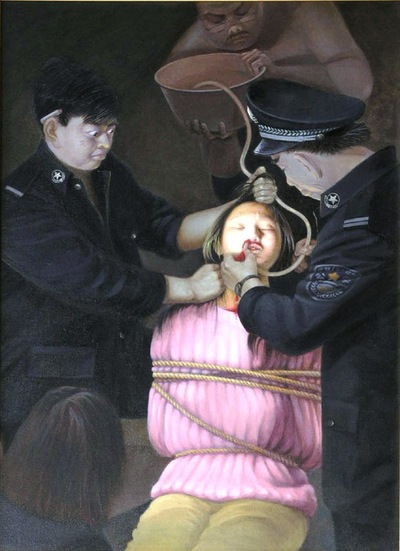 "A bright light hit the wall in front of me. Counting the days since I have been here, I felt as if I have shed many layers of skin already. Before I came here, I was in my warm, comfortable bed and had everything everyone envies: a happy marriage, an ideal job, a bright future, and I was expressing myself with my paintbrush. Everything changed overnight," she wrote, according to Minghui.org. "How I wanted to paint again, everything I have gone through: the feeding tube, the handcuffs, the iron window, the logo on the uniform! I saw clearly the bruises on my hands, the dried blood on my lips, my bare feet, the filth in my hair… tears run down my cheeks again."
She described how she was put in a dark cell and handcuffed and shackled, and how it was so cold she couldn't sleep at night.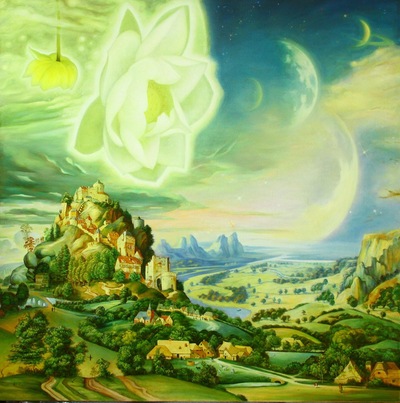 "The bedding was very thin. I trembled due to the cold and could not sleep. A male guard was shouting outside: 'No quilts for the Falun Gong [practitioner] who did not reveal her name!'"
She went on a hunger strike to protest her mistreatment and was brutally force-fed. Force-feeding of Falun Gong prisoners of conscience who undertake a hunger strike is common and becomes yet another form of torture. Some practitioners have died from force-feeding, according to Minghui.
"Every morning I was tied down for force-feeding. Five to six male guards and male inmates pinned me down on the bed and pushed the feeding tube through my nose. I almost passed out because of the excruciating pain, and constantly threw up. I heard my own agonizing screams. In the past, I only read about the force-feeding torture online, now I am experiencing it myself," she wrote.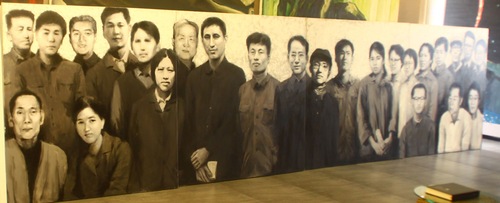 Nothing is known about Huang's time in prison, but it's very likely he experienced torture and abuse as well. According to the Falun Dafa Info Center, possibly the most prominent feature of the campaign against Falun Gong has been the prevalent use of extreme torture. Minghui notes that of the more than 3,400 confirmed deaths of Falun Gong adherents in China between 1999 and 2016, the vast majority came from torture.
When He was released in November 2016, she managed to smuggle out the sheets of tissue paper she had used as a diary. Huang was also released at that time. Little is known about their lives since then.