Wisconsin health officials are tracking cases of the CCP that may have been contracted during Tuesday's primary election.
Gov. Tony Evers and other Democrats pushed to delay the election but the state Supreme Court blocked the bid, resulting in it taking place as planned.
The Wisconsin Department of Health Services said Friday it added more than 120 workers who will help local health officials interview every person with a confirmed cases of COVID-19, the disease caused by the 
CCP (Chinese Communist Party) virus
, commonly known as the novel coronavirus or Wuhan virus.
Workers will notify anyone who was in contact with confirmed patients.
"Contact tracing is a critical tool in our ability to effectively manage COVID-19 now and moving forward," said state Department of Health Services Secretary-designee Andrea Palm said in
a statement
.
"We will continue this important work to ensure that every case is followed up on, contacted, and anyone who may have been exposed notified. We hope the extraordinary efforts taken by local clerks, public health, voters, and poll workers helped minimize any transmission but we stand prepared to respond if that isn't the case."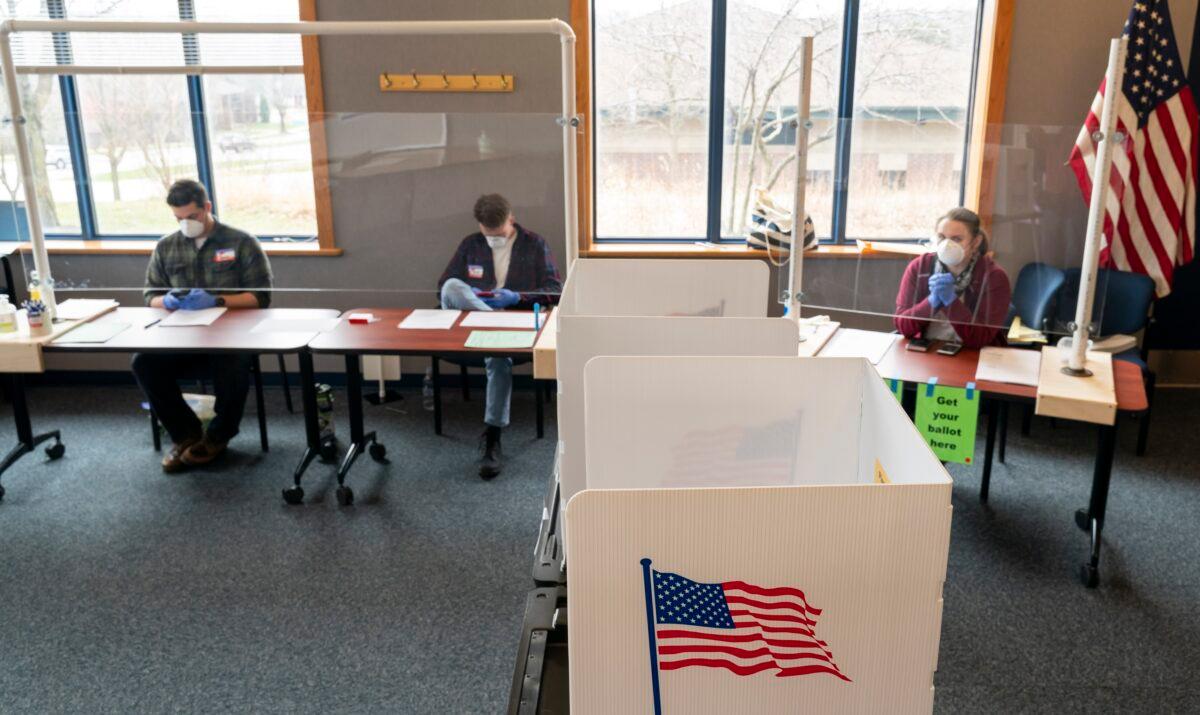 Evers said in a radio address after the vote that all poll workers, reporters, and voters should monitor themselves for symptoms and call their doctor or a health clinic if they experience symptoms.
After the Wisconsin Supreme Court ruled the election would be held, state officials provided personal protective equipment like gloves and masks to both municipal and county clerks to try to prevent the spread of the CCP virus during voting. Social distancing guidelines were also issued.
"However, even with the safeguards polling places and workers put in place, there is some risk that people were exposed to COVID-19 while waiting to vote, casting their vote, or working the polls," the health agency said.
Information gleaned through interviews with COVID-19 patients will give epidemiologists the chance to analyze whether the election had an impact on the spread of the disease. Results are expected to take several weeks because some patients don't develop symptoms for two weeks. Other patients never develop symptoms.
COVID-19 symptoms are similar to the flu and include fever, fatigue, and aches and pains. The disease causes mild, moderate, or no symptoms in about 80 percent of patients. The others, who require hospital care, are primarily among the elderly or otherwise infirm.