Update: President Donald Trump's campaign manager, Bill Stepien, said the president's campaign will request a recount.
"Despite ridiculous public polling used as a voter suppression tactic, Wisconsin has been a razor thin race as we always knew that it would be. There have been reports of irregularities in several Wisconsin counties which raise serious doubts about the validity of the results. The President is well within the threshold to request a recount and we will immediately do so," he said on Wednesday at around 12:45 p.m. ET.
It came after Wisconsin's elections agency said that all ballots have been counted. Early data shows Democrat Joe Biden with a 20,000-vote lead.
Earlier article:
President Donald Trump's campaign manager, Bill Stepien, said Wisconsin—which could be decided by mere thousands of votes—could be headed to a recount.
Stepien told reporters in a news conference on Wednesday that the state and other states like it are in "recount territory," adding that the race is "tight" within a "1 percent" margin.
Meanwhile, the campaign is confident Trump will win Nevada when all "legal ballots" are tallied, he added. "If we count all legal ballots, the president wins," he said.
It came as Trump wrote on Twitter that it is "VERY STRANGE" that votes have begun to come in for rival Joe Biden after he was "leading, often solidly, in many key States, in almost all instances Democrat run & controlled."
Trump said earlier in the day that the campaign "will be going to U.S. Supreme Court. We want all voting to stop."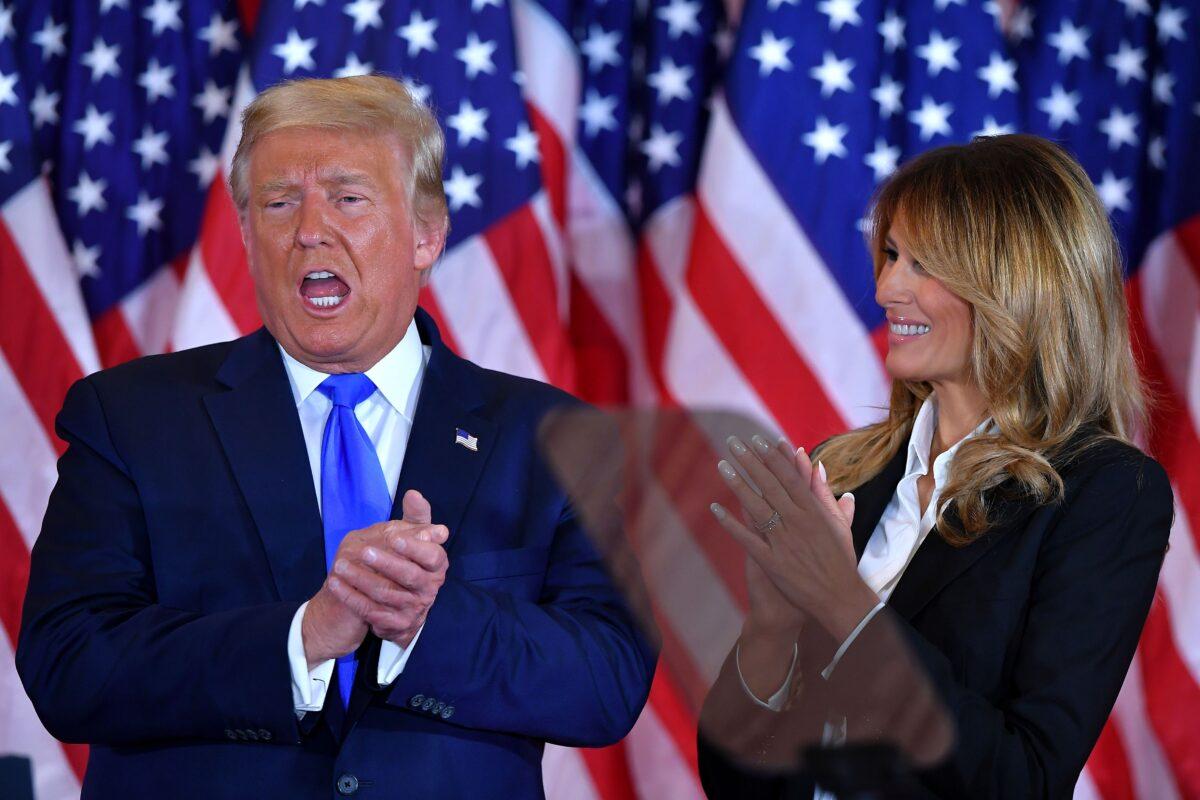 "We don't want them to find any ballots at 4 o'clock in the morning and add them to the list," Trump told supporters at the White House, suggesting that voter fraud might be occurring.
"If the president makes good on his threat to go to court to try to prevent the proper tabulation of votes, we have legal teams standing by ready to deploy to resist that effort," Biden Campaign Manager Jen O'Malley Dillon said in a statement following Trump's comment. "And they will prevail."
A small number of contested votes could matter if either state determines the winner of the election and the gap between Trump and Biden is so small that a few thousand votes, or even a few hundred, could make the difference.
The Associated Press contributed to this report.