Virgin Voyages, the cruise line founded by billionaire business magnate Richard Branson, will require all crew and passengers to get a
CCP virus
vaccine, the company said.
Tom McAlpin, CEO of Virgin Voyages, said in a statement emailed to The Epoch Times that the company's goal is to provide "the safest travel experience, which means vaccinations for both our crew and passengers."
The move makes Virgin Voyages one of the first cruise lines to mandate the CCP (Chinese Communist Party) virus vaccine.
"We know that the future is vaccinations and testing," McAlpin said, and that's why Virgin Voyages is "committed to fully vaccinated cruises," he added.
The Virgin Voyages chief also said the company is "really encouraged" by the Biden administration's latest vaccine rollout plans "in the May time frame."
The White House 
recently announced
 that it expects prioritized vaccinations to be far enough along by end of April that all eligibility restrictions can be lifted by May 1st, at which point the vaccine would be made available to every adult in the United States. President Joe Biden
said in remarks on March 15
that the first "100 million shots in people's arms will have been completed within the next 10 days." The administration's earlier goal was for 100 million vaccinations to be administered within Biden's first 100 days in office.
McAlpin said the adult-only aspect of the cruise line "allows for us to offer a highly controlled, safe environment for everyone on board" and that the company is "uniquely set up to do this with testing and vaccine travel requirements."
"There's a huge pent up demand for travel," he said, adding that Virgin Voyages would soon be ready to welcome passengers aboard.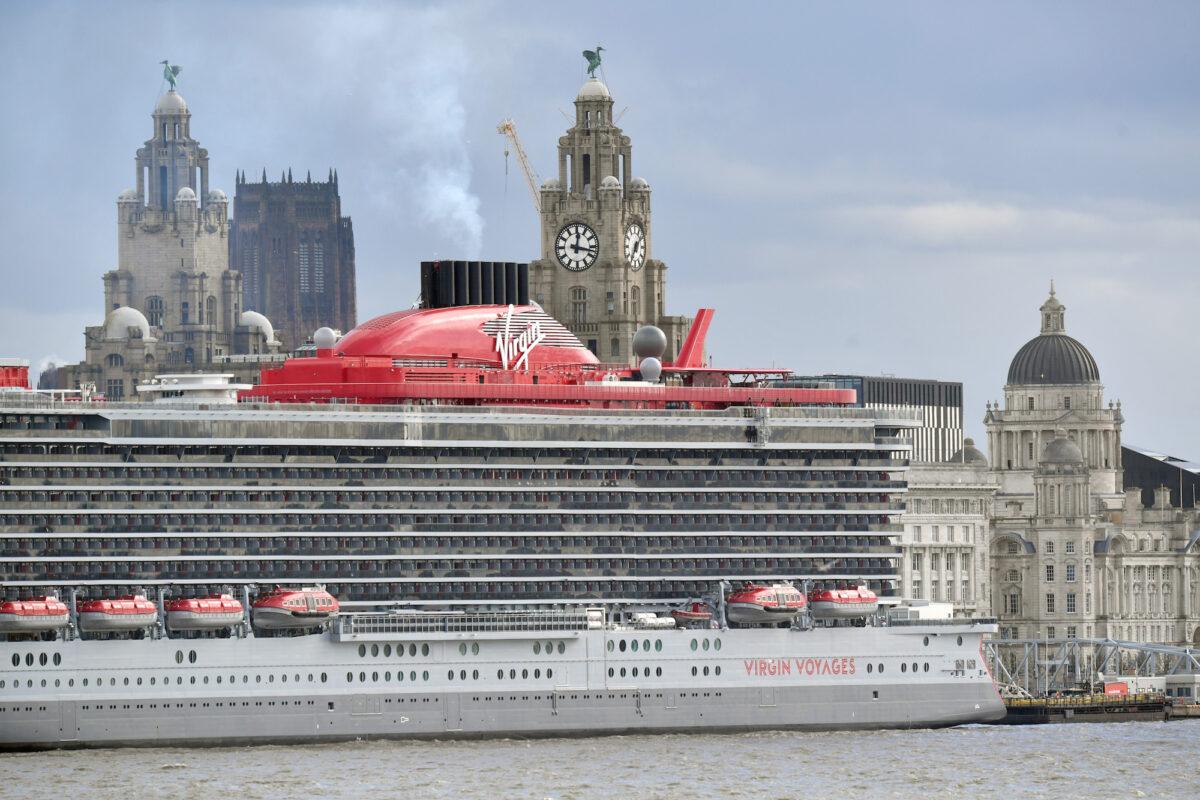 Branson announced the creation of the Virgin Voyages, a joint venture with Bain Capital, to fanfare and promise of being a disruptive force in the cruise industry.
"I never want to go into a business unless we are going to radically alter it and radically create something that everybody who works for Virgin and everybody who come into contact with Virgin is going to feel really proud of," Branson told Business Insider in an
interview in 2019
, during which he announced Virgin Voyages was officially open for business and tickets were on sale for a maiden voyage in April 2020. But the pandemic dashed his plans to launch at that time, and now the company's first ship, the Scarlet Lady, is scheduled to debut in July 2021.
Sitting on-board the Scarlet Lady towards the end of February 2020, Branson
spoke with
Good Morning Britain reporters about the much-anticipated launch. He was asked whether he was confident in its timing, given the global spread of the virus and the fact that not long before, an outbreak onboard a Princess Cruises ship, the Diamond Princess, led to over 700 infections and its passengers put under quarantine on the ship, which docked off the coast of Japan for several weeks.
"We'll be operating out of America where [COVID-19] is not an issue," he replied. "We're not worried at the moment and the authorities seem to be doing everything they can to get it under control."
"It's not an issue at the moment and, hopefully, it'll never become an issue," he added.