Tesla CEO Elon Musk will have until Oct. 28 to finish his $44 billion acquisition of Twitter if he wants to avoid a trial, a Delaware judge recently ruled.
Twitter shares have rallied beyond $50 on the news, as investors anticipate that the takeover is nearing completion. If so, this would offer new traders roughly an 8 percent upside since Musk proposed to purchase the social media company at $54.20 per share.
But if Musk's purchase is nearing completion, why is the stock still trading below the deal value?
The fact that Twitter's stock hasn't hit this level "may be one indicator that there's some doubt," says Ali Mogharabi, a senior analyst at Morningstar. "I don't necessarily think there's much else for the investors to focus on than just basically having the deal closed."
But Mogharabi, who covers the San Francisco-based tech firm, believes "there's a higher chance that the deal will go through right now," citing the letter that Musk and his legal team submitted to the courts and to Twitter, which gives the latter "leverage."
He thinks that if Musk changes his mind again and pursues a case, the odds of him winning would be lower.
"From their end, it's tough to imagine that they will actually not cooperate and will go back to proceeding with the legal battle," Mogharabi told The Epoch Times.
It seems that the chance of this "deal closing on Oct. 28 or shortly after is much higher than it was before," he added.
Aaron Glick, a merger arbitrage strategist at Cowen Inc., estimates that the market is pricing in a 60 percent chance of Musk's Twitter acquisition closing by Oct. 28.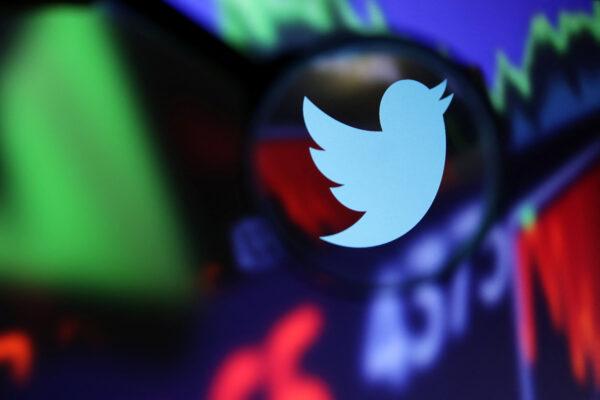 "Based on my informal survey last week, arbitrage traders tend to think Twitter's price holds up well if we are going back to court," Glick
told
Bloomberg. "The average guess of where Twitter trades if the deal is not consummated came out to around $45."
Legal Battle
Francis Pileggi, managing partner of the Wilmington office of Lewis Brisbois, thinks the court will grant Musk an extra day or two if he intends to complete the deal. But if he requires more than that, then "the court will probably force him to go to trial" in November.
Musk filed a
letter
to Twitter with the U.S. Securities and Exchange Commission (SEC) that affirmed he plans to close the acquisition deal according to the merger agreement he originally signed on April 25.
He also submitted a
13-D form
with the SEC that reiterated what was stated in the letter:
"On October 3, 2022, the Reporting Person's advisors sent a letter to Twitter (on the Reporting Person's behalf) notifying Twitter that the Reporting Person intends to proceed to closing of the transaction contemplated by the April 25, 2022, Merger Agreement, on the terms and subject to the conditions set forth therein and pending receipt of the proceeds of the debt financing contemplated thereby, provided that the Delaware Chancery Court enter an immediate stay of the action, Twitter vs. Musk, et al. (C.A. No. 202-0613-KSJM), and adjourn the trial and all other proceedings related thereto pending such closing or further order of the court."
The next hurdle in the takeover plan, as stated in the document, could be the completion of financing.
Financing Challenges?
When Musk first announced his plans to take the company private, he received $13 billion in financing from several major banks, including Morgan Stanley, the Bank of America, and Barclays. But Bloomberg recently
calculated
that the banks' losses could collectively total at least $500 million "if the debt were to be sold now." Eighty percent of the losses would come from unsecured and high-interest bonds without fees.
Financial institutions will usually sell this type of debt to investors and earn an underwriting fee. However, the debt market has cratered since the financing terms and conditions were established in April. Therefore, if these Wall Street titans were to sell this debt under the present market landscape, they likely would face a loss to encourage investors to buy it. A couple of major equity investors have
reportedly
reaffirmed their funding support, including Sequoia Capital ($800 million) and cryptocurrency exchange Binance ($500 million).
Pileggi doesn't think it's likely that these banks will back out of the deal. But if Musk suddenly gets into trouble securing the funds to go through with his purchase, he has two options.
"He can find some of his rich friends with the money or then he will have to go to trial," Pileggi told The Epoch Times.
In these kinds of multibillion-dollar deals, "there's a long list of things that could go wrong," he added. "If you've ever been involved in closing a transaction for purchase of a company, there's always 101 different issues."
There is speculation, however, that banks involved in the Musk–Twitter deal could mitigate steep losses by expanding the amount of debt secured by collateral. This would allow a larger portion of the debt to stay on their balance sheets and a smaller amount they need to sell to investors in the short term.
Bots and Transparency
Meanwhile, in a recent 
interview
with the Financial Times, Musk purported that the objective behind his acquisition of Twitter was never about the money but about trust and transparency.
"I'm not doing Twitter for the money. It's not like I'm trying to buy some yacht and I can't afford it. I don't own any boats," he said. "But I think it's important that people have a maximally trusted and inclusive means of exchanging ideas and that it should be as trusted and transparent as possible."
A treasure trove of text messages between Musk and multiple industry colleagues, media personalities, and celebrities was released in a court filing. In one exchange, Musk and Twitter co-founder Jack Dorsey discussed the idea of having the website's algorithm rely on open-source coding. According to Jeff Bermant, the founder of web browser TUSK, this would provide "some protections" and "hidden things" that might usher in Musk's vision of the Twitterverse.
In a text message from Mathias Döpfner, CEO of Axel Springer, he suggested creating a "marketplace for algorithms," so "if you're a snowflake and don't want content that offends you, pick another algorithm."
But the issue of bots, which has been a source of contention for Musk as he has alleged the presence of fake accounts was higher than the company's claim of 5 percent, has garnered the attention of JPMorgan CEO Jamie Dimon.
"I hope Musk cleans up Twitter," Dimon
told
CNBC in an interview aired on Oct. 11. "Why can't Twitter know who you are when you come on board, so they can eliminate all those people in the public square who are robots and emails and stuff like that?"
While Musk's claims about spam bots being undercounted might not be 100 percent correct, Mogharabi says it's important to the overall macroeconomic environment on how Twitter handles the bots and their impact on advertising spending.