Twitter's newly released second quarter financial results show the social media giant's revenue shrinking over the year and its net losses at a bigger-than-expected $270 million, with the company blaming its poor performance in part on Elon Musk.
Revenue shrank 1 percent year-over-year in the second quarter to $1.18 billion, Twitter said in a
July 22 statement
, while a Refinitiv survey of analysts expected $1.32 billion.
Twitter's advertising revenue rose just 2 percent to $1.08 billion, missing analysts' expectations of $1.22 billion, according to Refinitiv IBES data.
The company also reported an operating loss of $344 million and a net loss of $270 million.
Twitter laid the blame for the disappointing numbers on "advertising industry headwinds associated with the macroenvironment as well as uncertainty related to the pending acquisition of Twitter by an affiliate of Elon Musk."
The social media firm also disclosed that it had spent around $33 million in the second quarter on costs associated with Musk's proposed acquisition, which remains in legal limbo.
'Material Adverse Effect'
Musk initially offered to buy Twitter for $44 billion, which represents a premium of over 30 percent above current market value.

The Tesla chief later said he was revoking his offer, claiming Twitter was dragging its heels on providing information about the number of fake accounts on the platform.

Twitter sued, seeking to force Musk to go through with the deal while alleging that his actions have hurt the company's business.

"Since signing the merger agreement, Musk has repeatedly disparaged Twitter and the deal, creating business risk for Twitter and downward pressure on its share price," Twitter said in its 62-page complaint (

pdf

).

Lawyers acting on Musk's behalf have argued that the number of bots on Twitter is far greater than the 5 percent that the company has disclosed, representing a "material adverse effect" that justifies his backing out of the deal.

"The core dispute over false and spam accounts is fundamental to Twitter's value. It is also extremely fact and expert intensive, requiring substantial time for discovery," Musk's lawyers said in a

recent court filing

 that sought to dismiss Twitter's request for a fast-track trial.

The premise behind Musk's move to back out of the deal is that Twitter hadn't provided enough information that would allow for an accurate count of the number of bots on the platform, impacting the number of monetizable daily active users, which is a key performance indicator.
'Warp Speed' Trial
Twitter's lawyers requested an expedited trial in the case against Musk, arguing that the non-jury trial should start on Sept. 19 because the buyout agreement Musk signed with the company's board expires on Oct. 24.

Musk's lawyers rejected that reasoning and requested a trial in February, arguing in their filing that Twitter's bid for "extreme expedition rests on the false premise" that the termination date is Oct. 24, "glossing over that this date is automatically stayed if either party files litigation."

They said that, by filing its complaint, Twitter "has rendered its supposed need for a September trial moot."

Twitter has pushed back on Musk's request for a trial held in February, claiming the billionaire's request "fails at every level."

"Musk offers no reason to think discovery must be so expansive that a trial must wait until next year," Twitter's attorneys stated in a July 18

filing

.

"The earliest possible trial date is imperative. This very public dispute harms Twitter with each passing day Musk is in breach," they said.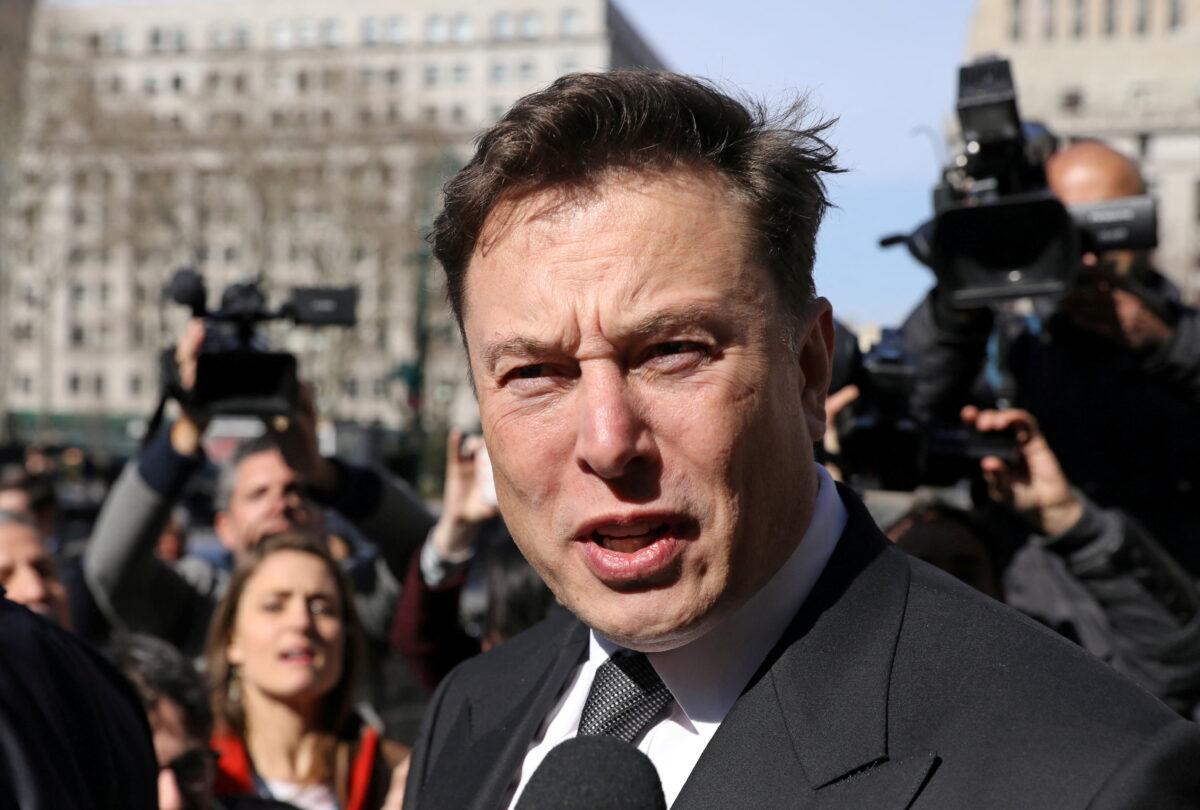 Judge Sets Trial Date
During the first in-court square-off between Musk and Twitter earlier this week, the
judge declared
a trial date closer to the one proposed by the social media firm.
Chancellor Kathaleen McCormick of the court of Chancery in Delaware presided over a hearing on July 19, during which she ordered that a 5-day trial take place in October, about a month later than Twitter wanted.
"The reality is that delay threatens irreparable harm to the sellers," McCormick said in her ruling, referring to Twitter. "The longer the delay, the greater the risk."
During the hearing, Musk's attorney challenged Twitter's position that the share of bots on the platform is less than 5 percent.
Andrew Rossman, the attorney representing Musk, argued for more time for a discovery period that would accurately examine "dauntingly complex" issues like monetizable daily active users and other data-intensive metrics, which are key to assessing the platform's profitability and its long-term value.
Rossman also said it's "preposterous" to claim that Musk is "trying to damage the company" or that his actions have effectively damaged Twitter.
"He has no interest in damaging the company, no matter what happens with this case. He's the second-largest shareholder with a far greater economic stake than the entire Twitter board," Rossman said at the hearing.
Citing the pending acquisition by Musk, Twitter said in Friday's earnings release that it would not provide forward-looking guidance for the third quarter nor would it hold a conference call with analysts to discuss its financial performance.
A Twitter representative told The Epoch Times that the company would not comment on pending litigation.
Gary Bai contributed to this report.