Former President Donald Trump outlined a series of economic policy proposals during his keynote speech at the America First Policy Institute summit earlier this week, with Trump calling the midterm elections in November an "incredible" opportunity to "bring America back from the brink."
While Trump said in his July 26 speech that his top priorities are fighting crime, cleaning up America's streets, and securing the southern border, the former president also laid out key aspects of his economic policies.
"There's a tremendous amount to be done from reviving our economy to liberating our energy, to restoring our standing in the world," Trump said, while predicting a "triumphant" red wave this coming November and a Republican retaking the White House in 2024.
"There is time for us to bring America back from the brink," Trump said, adding that, "the American people are poised to reject the failed reign of Joe Biden, Nancy Pelosi, Chuck Schumer, and the radical left in a momentous landslide."
"This is an incredible opportunity," he added.
Fight Inflation, Strengthen Trade Laws
On soaring prices, which in June rose at a multi-decade high pace of 9.1 percent, Trump said that "[w]e need to save our economy, and stop the inflation crippling American families."
Key to cooling the red-hot inflationary wave is bolstering American energy production, Trump said.
"We are a nation that has the highest energy cost in its history. We are no longer energy independent or energy dominant, as we were just two short years ago," Trump said, while arguing for the need to "rapidly maximize domestic oil and gas production to restore energy independence" and bring down high gasoline prices that have stressed American drivers.
In a bid to lower high gasoline prices, President Joe Biden has ordered the release of crude reserves from the national strategic reserve, called on U.S. refineries to boost output, and pushed OPEC to pump more oil.
"We are a nation that is begging Venezuela and Saudi Arabia and many others for oil," Trump said, referring to Biden's efforts to persuade other countries to pump more crude.
"Yet, we have more liquid gold under our feet than any other nation in the world," the former president added, echoing his numerous prior calls to unleash domestic energy production.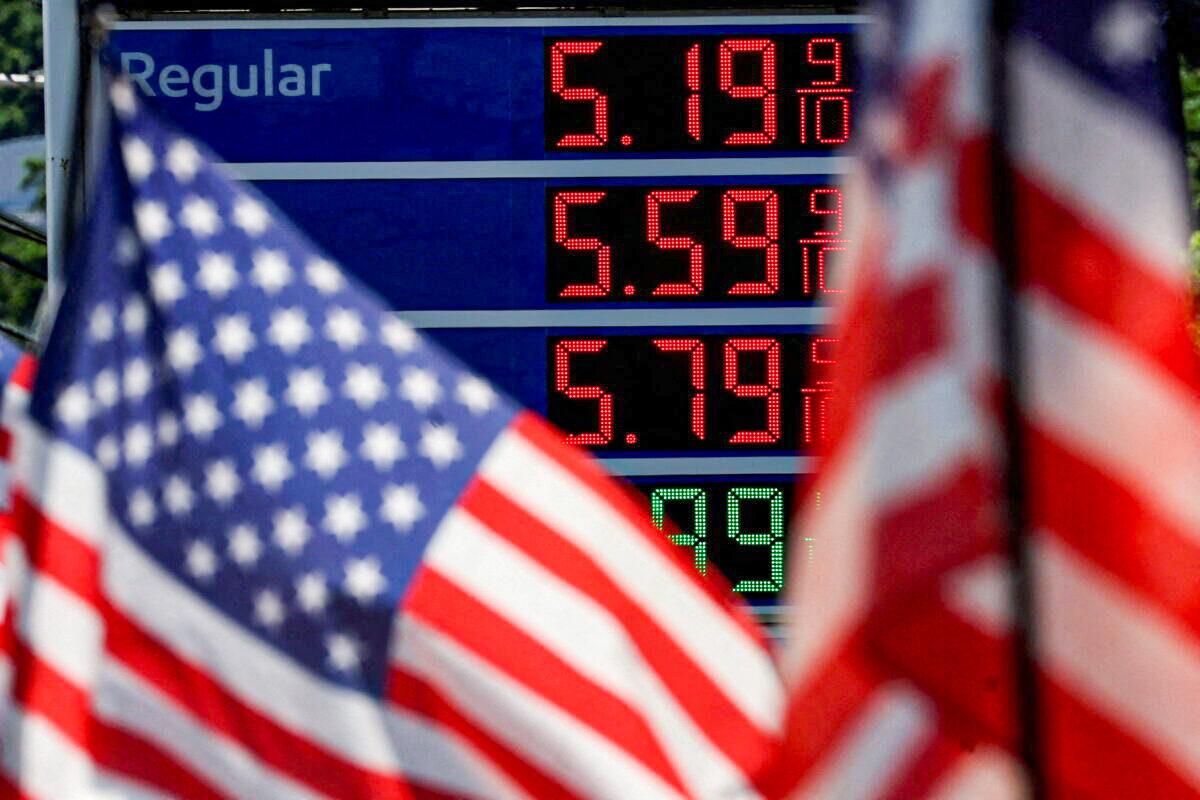 'Great National Effort'
Soaring energy prices have been one of the key factors behind the upward price pressures bedeviling the U.S. economy, accounting for around half of the headline inflation figure, 
according to
 the Bureau of Labor Statistics.
Since taking office, Biden has signed a number of executive orders targeting the oil industry, such as revoking the Keystone XL pipeline permit, freezing new oil and gas drilling leases on federal lands and waters, and ending fossil fuel subsidies by certain agencies.
Trump also called for a "great national effort" to reshore supply chains and restore America's manufacturing base after decades of offshoring.
"We want to bring back our jobs and secure manufacturing independence," the former president said.
On trade policy, Trump called for a strengthening of U.S. trade laws, bolstering presidential powers to fight unfair trade practices by other countries, and not revoking the tariffs imposed on China under his administration.
In a bid to address the labor crunch that has pushed up business costs and contributed to inflationary pressures, Trump called for "able-bodied single adults" to be required to meet job search and training criteria in order to be eligible to collect welfare.