President Donald Trump late Wednesday floated the idea of a special counsel to investigate election fraud allegations.
"After seeing the massive Voter Fraud in the 2020 Presidential Election, I disagree with anyone that thinks a strong, fast, and fair Special Counsel is not needed, IMMEDIATELY," the president wrote on
Twitter
. "This was the most corrupt election in the history of our Country, and it must be closely examined!"
This is the first time Trump has on Twitter personally suggested the idea of a special counsel to investigate allegations of election fraud. It comes the same day as Attorney General William Barr's last day at the Department of Justice (DOJ).
Trump
previously announced
that Deputy Attorney General Jeff Rosen will become the acting attorney general after Barr leaves. Rosen in August this year
urged voters to be aware
that foreign powers may attempt to influence the November election.
In recent weeks, Trump has signaled that he was disappointed with Barr's performance after the DOJ said it wasn't able to find evidence of widespread election fraud. Barr told The Associated Press in late November that "to date, we have not seen fraud on a scale that could have affected a different outcome in the election." The DOJ later attempted to clarify Barr's remarks, saying that numerous news outlets published incorrect or misleading reports.
Barr
on Dec. 21
continued to stand by his assessment that the DOJ had not found evidence of election fraud that would overturn the election.
Sidney Powell?
There has been speculation that lawyer Sidney Powell may be appointed as a special counsel to investigate election fraud allegations. The rumors emerged following media reports, citing anonymous sources, that said Trump had floated the idea of installing Powell into the position during a meeting at the White House with other senior aides and members of his legal team.
Amid the speculation, Trump's attorney Rudy Giuliani recently 
reiterated
that his legal team and the president is not affiliated with Powell.
"Let me say definitively: Sidney Powell is not part of our legal team. She hasn't been for five weeks. She is not a special counsel for the president. She does not speak for the president, nor does she speak for the administration," Giuliani said during an interview on Monday with Newsmax.
Powell's Twitter account late Wednesday shared a post from former national security adviser Lt. Gen. Michael Flynn, who
wrote
in response to Trump's Twitter post, "[President Donald Trump], you know precisely what my choice is [Sidney Powell]. Why? Because she will go to the truth and that scares the hell out of everyone."
Just a day prior, the president shared a lengthy video message to the nation online explaining why he is determined to pursue all legal and constitutional avenues to "stop the theft of the presidential election," and called on the American people to "raise their voices" and demand a thorough look into election irregularities.
"Americans must be able to have complete faith in the confidence of their elections. The fate of our democracy depends upon it," he said in a 
video
 statement. "Now is the time for the American people to raise their voices and demand that this injustice be immediately corrected. Our elections must be fair, they must be honest, they must be transparent, and they must be 100 percent free of fraud.
"We won this election by a magnificent landslide, and the people of the United States know it. All over, they're demonstrating, they're angry, they're fearful. We cannot allow a completely fraudulent election to stand."
Trump said that one of his most solemn duties as president is to protect the integrity of Americans' "sacred right to vote."
"If this egregious fraud is not fully investigated and addressed, the 2020 election will forever be regarded as illegitimate and the most corrupt election in the history of our country," he said.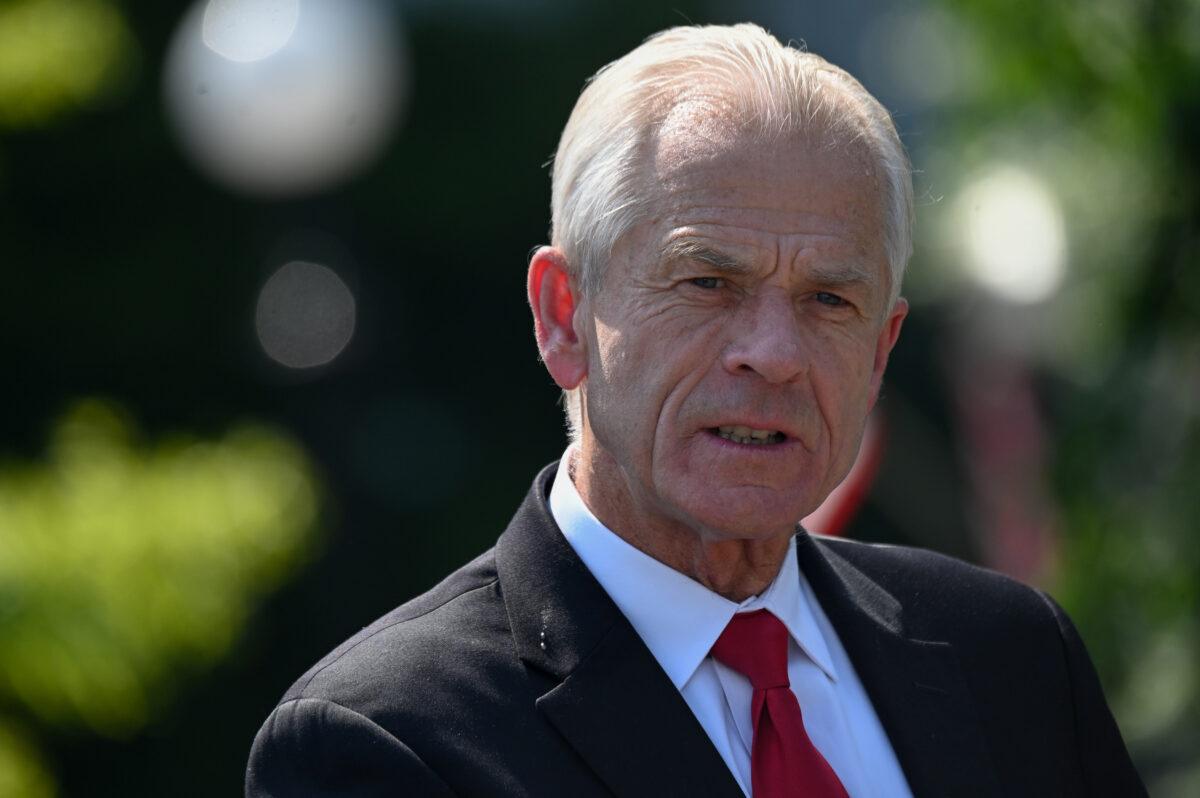 In a recent interview, Peter Navarro, who serves as a White House adviser to Trump, told 
Fox News' Maria Bartiromo
 that he believes a special counsel is necessary to investigate the allegations of voter fraud to "get to the bottom of this."
"I think we need to seize a lot of these voting machines, because Antrim County, Michigan, these things had a 68 percent inaccuracy rate, according to an analysis done by a cyber-surveillance company," Navarro said.
Navarro recently issued 
a report on election irregularities that
 backs up allegations of election irregularities. The report builds a case that the claims are serious enough to warrant an urgent probe and substantial enough to overturn the results.
Janita Kan and Jack Phillips contributed to this report.