The Republican Party has an obligation to replace Supreme Court Justice Ruth Bader Ginsburg, President Donald Trump said Saturday.
"We were put in this position of power and importance to make decisions for the people who so proudly elected us, the most important of which has long been considered to be the selection of United States Supreme Court Justices," Trump wrote in a social media statement.
"We have this obligation, without delay!" he added.
Ginsburg died at age 87 on Friday at her home in Washington.
Shortly after the death, Senate Majority Leader Mitch McConnell (R-Ky.) said Trump's future nominee to replace Ginsburg would receive a vote on the floor of the Senate.
Democrats argue that because McConnell blocked then-President Barack Obama's nominee in 2016, the GOP should not move to replace Ginsburg before the Nov. 3 election.
McConnell at the time said he was adhering to the so-called Biden rule, referring to former Sen. Joe Biden (D-Del.), who is now the Democratic presidential nominee.
Biden in 1992 argued that President George H. W. Bush shouldn't nominate someone to fill a Supreme Court vacancy if one arose because of the upcoming presidential election.
McConnell said Friday that this situation is different, because Republicans hold both the Senate and the presidency, while each party held one in 2016.
"In the last midterm election before Justice [Antonin] Scalia's death in 2016, Americans elected a Republican Senate majority because we pledged to check and balance the last days of a lame-duck president's second term. We kept our promise. Since the 1880s, no Senate has confirmed an opposite-party president's Supreme Court nominee in a presidential election year," he said.
"By contrast, Americans reelected our majority in 2016 and expanded it in 2018 because we pledged to work with President Trump and support his agenda, particularly his outstanding appointments to the federal judiciary. Once again, we will keep our promise."
Republicans lost control of the House of Representatives in the 2018 midterms but extended their Senate majority by two seats.
The Senate is currently comprised of 53 GOP senators, 45 Democrat senators, and two independents who typically vote with Democrats.
A simple majority is all that's needed for judicial confirmations.
Confirmations used to require 60 votes.
Then-Senate Majority Leader Harry Reid (D-Nev.) in 2013 exercised the so-called nuclear option, amending Senate rules to allow for the confirmation of most judges with a majority.
McConnell and Senate Republicans extended the rule to Supreme Court nominations in 2017, leading to the confirmation of Neil Gorsuch to the nation's highest court.
Trump on Saturday shared a tweet saying Reid would be remembered for handing the Supreme Court to conservatives because of his elimination of the 60-vote requirement, adding: "Thank you Harry!"
Senators voted 54-45 to confirm Gorsuch and 50-48 to confirm Brett Kavanaugh, Trump's second nominee.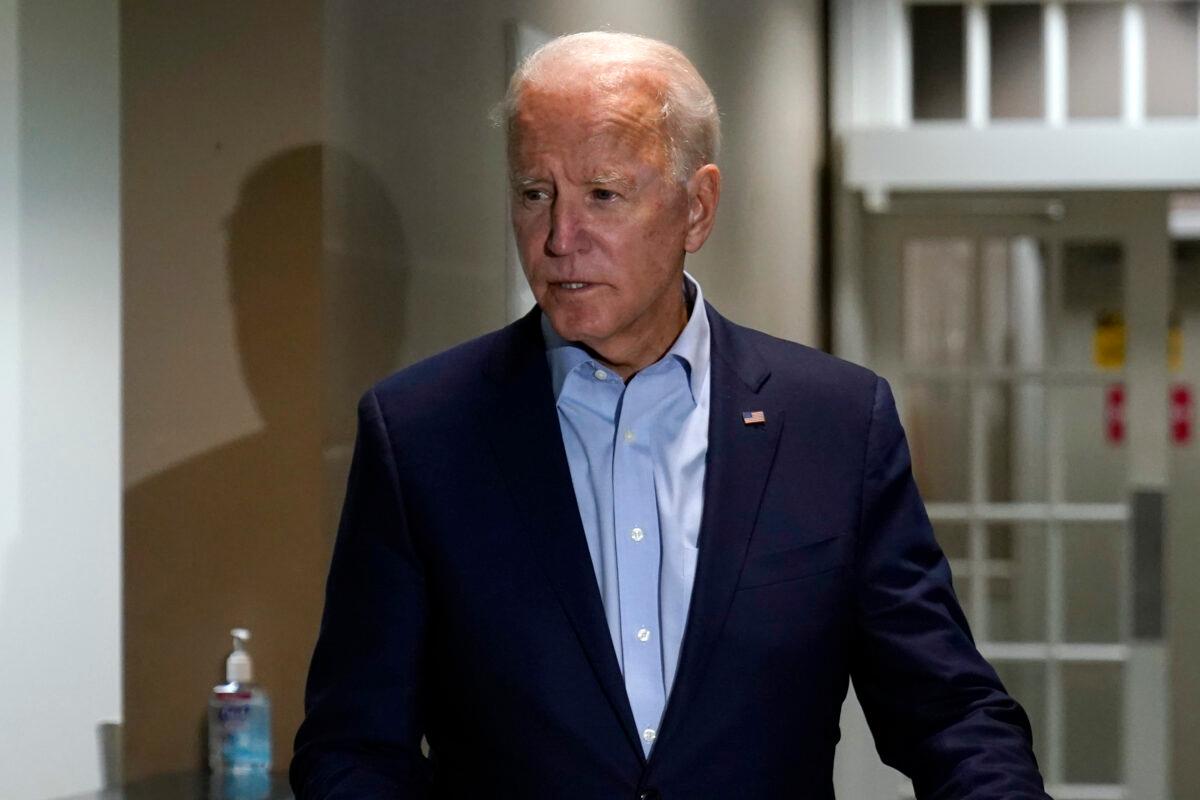 Gorsuch replaced Scalia while Kavanaugh took the seat left vacant by Justice Anthony Kennedy, who retired.
Ginsburg was the Supreme Court's oldest justice.
Now the oldest justices are Stephen Breyer, 82, Clarence Thomas, 72, Samuel Alito, 70, and Sonia Sotomayor, 66.
Ginsburg reportedly told her granddaughter on her deathbed that she preferred her replacement be chosen by the next president.
Top Democrats, including Senate Minority Leader Chuck Schumer (D-N.Y.) and Obama, called for delaying a replacement for Ginsburg until after the Nov. 3 election.
Biden told reporters in Delaware late Friday that he hopes the Senate holds off on voting for the next justice.
"Let me be clear: that the voters should pick the President and the president should pick the justice for the Senate to consider. This was the position of Republican Senate took in 2016. When there were almost 10 months to go before the election. That's the position the United States Senate must take today," he said.
Biden offered a different position in 2016 when he decried Republicans refusing to hold a vote on Obama's nominee.
"I would go forward with the confirmation process, as chairman—even a few months before a presidential election— if the nominee were chosen with the Advice, and not merely the Consent, of the Senate—just as the Constitution requires," he said at Georgetown University Law School.
"My consistent advice to Presidents of both parties—including this President—has been that we should engage fully in the constitutional process of Advice and Consent. And my consistent understanding of the Constitution has been the Senate must do so as well. Period. They have an obligation to do so."