The soccer world was devastated earlier this year when Argentinian footballer Emiliano Sala was killed in a plane crash while flying to join his new club in Cardiff, Wales.
The 28-year-old forward left behind scores of grieving friends, family, and fans, but among the most heartbroken of his loved ones was his dog Nala.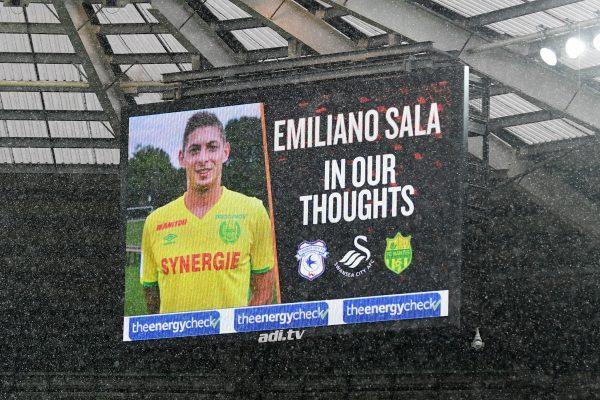 A former star for Nantes, a French club in the top-tier Ligue 1, Sala had just joined the Welsh Premier League club when a plane flying him back to Cardiff from Nantes disappeared off the coast of Alderney, an island in the English Channel. He had gone back to France for a few days to say goodbye to his former teammates and start collecting his belongings, and had been in the process of arranging to have Nala join him in his new city when his plane went down. She had reportedly been one of the reasons that the footballer had returned to his former city, even just for a few days, before attending his first training session with his new team.
That bond between Sala and Nala was so intense, in fact, that she hadn't stopped waiting for him to come home even during his wake. At the ceremony to commemorate the star, images emerged online showing the heartbroken dog loyally waiting at the door for her beloved owner to return.
The pictures of Nala went viral on social media, and thousands of soccer fans shared sympathetic comments for the grieving pooch.
Meanwhile, Sala's sister Romina shared a similar image of Nala at home, looking out the door, as if waiting for her master she adored so much.
"Nala is waiting for you, too..." Romina wrote on a Facebook caption with the photo.
Sala's death is the first plane fatality in the soccer community since the plane carrying Brazilian football club Chapecoense went down in November of 2016. And while the ordeal has been difficult for the community, we can only hope that Nala finds herself a loving home with Sala's sister where she can be as happy as she was with her first owner.