Sen. Chuck Grassley (R-Iowa) indicated that prospects of a new stimulus package to offset losses incurred during the
CCP (Chinese Communist Party) virus
pandemic were slim before the November election.
When asked on Fox News about the possibility of coming to an agreement in the near future, the longtime senator who chairs the Senate Finance Committee, said that the Democrats controlling the House are "radical," adding: "We have a bipartisan group of 50 people that are really begging to pass something—quote, unquote—'something,' at $1.5 trillion."
He added that House Speaker Nancy Pelosi (D-Calif.) and other Democratic leaders turned "that down," referring to the bipartisan proposal.
"She knows that that figure could be signed by the president of the United States," Grassley said. "So, do they want to do something or not? I think that they think it is to their political advantage not to do anything. If it is to their political advantage, then it is to the people's disadvantage. And it is putting politics above the benefit for the American people."
Earlier this week, President Donald Trump and White House press secretary Kayleigh McEnany said that they want to pass a bill worth more than $500 billion. Pelosi, meanwhile, has said that a bill worth less than $2 trillion would not likely clear the House.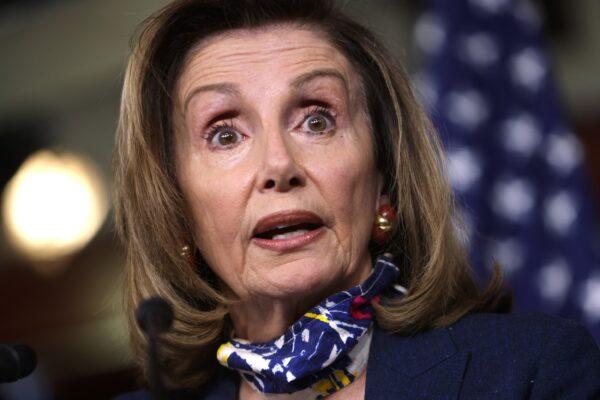 "So, I think that, right now, there is little chance of getting something done. You can imagine that the president came out with his executive order, $300 federal add-on to unemployment compensation—that runs out on September 8," Grassley added in the interview. "Last Thursday, the Democrats had a chance to do $300 for the rest of the year, and they turned that down. They didn't turn it down. They wouldn't even let us get the bill up to—to vote on. They could have amended it if they didn't like it. They don't even want to discuss it."
Grassley was referring to a slimmed-down stimulus proposal from GOP senators that did not advance to the floor after Republicans failed to get 60 votes that were necessary.