Sen. Chuck Grassley (R-Iowa) said that the overseas business dealings of Hunter Biden, the son of Democratic presidential nominee Joe Biden, demand attention and scrutiny.
Grassley, a member of the Senate's leadership and chairman of the Finance Committee, and Sen. Ron Johnson (R-Wisc.), the head of the Senate Homeland Security Committee, spent months looking into government records and emails in relation to Hunter Biden's business dealings.
Grassley on Thursday
noted that he and Johnson were involved in "examining records" and "conducting interviews" to assemble the "pieces of [the] puzzle of [the] Biden family foreign" business deals.
Documents that were provided by Tony Bobulinski, a former business associate of Hunter and Jim Biden, warrant further investigation, Grassley said, adding they would provide greater "clarity on financial arrangements."
Biden's campaign has denied that a meeting with an adviser at Ukrainian gas firm, Burisma Holdings, ever took place. The New York Post, citing alleged Hunter Biden emails, reported in mid-October that Vadym Pozharskyi—an adviser to Burisma—sent an email to Hunter that reads: "Dear Hunter, thank you for inviting me to DC and giving an opportunity to meet your father and spent [sic] some time together. It's realty [sic] an honor and pleasure."
Biden himself has also said he had no knowledge of his son's business dealings and asserted that federal government officials have said on the record that he did nothing corrupt.
Bobulinski told Fox News this week that Biden may be compromised by the Chinese Communist Party due to Hunter and Jim Biden and their ties to a CCP-linked private energy firm. Biden's campaign has not responded to Bobulinski's latest allegations although Biden said he has "not taken a penny from any foreign source ever in my life."
Bobulinski handed over more than 1,700 pages of emails and more than 600 screenshots of text messages to Senate investigators and handed smartphones that he used for his business dealings to the FBI, he said.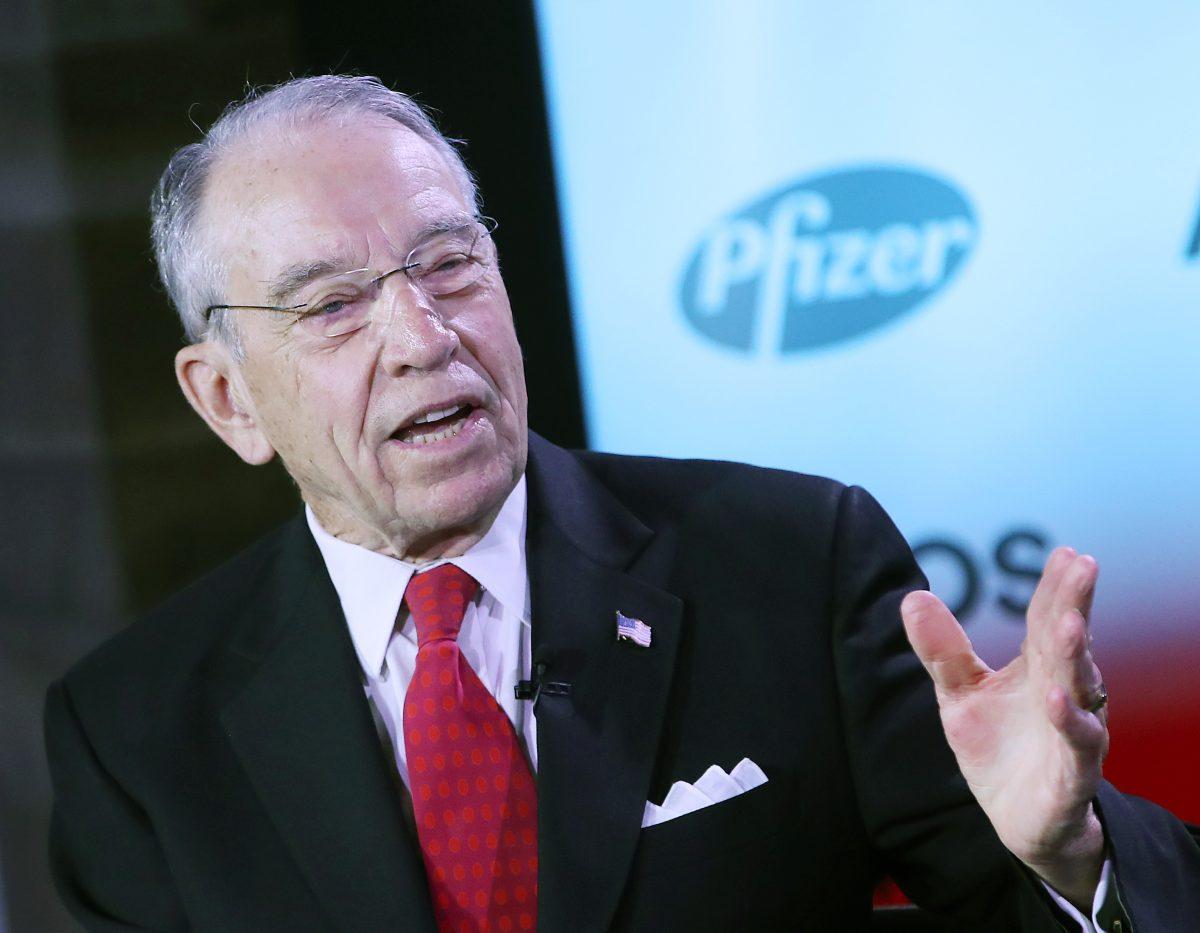 In the interview, Bobulinski disputed Joe Biden's claim that he knew nothing of his son's business dealings, saying that he met with the former vice president on two occasions.
Before that, on Oct. 26, Biden
claimed
 the reports about his son are part of a Russian disinformation plot. "From what I've read and know, the intelligence community warned the president that Giuliani was being fed disinformation from the Russians," Biden told CBS News's "60 Minutes," referring to Rudy Giuliani, Trump's lawyer.
Grassley dismissed
the claim they're part of a Russian disinformation campaign, pointing out the documents cite on-the-record sources, government documents, and U.S. intelligence.
But the "press still echoes" Democratic talking points, he said, suggesting a double standard.
Johnson, meanwhile, told Fox News on Wednesday that if Biden wins, a special counsel may have to be called to investigate his foreign business ties.
Biden's campaign has not responded to a request for comment about Grassley's remarks.