Russia's Deputy Prime Minister Alexander Novak said that Moscow will ban exports of oil and other petroleum products to countries that impose a cap on the price of Russian crude.
Novak made the remarks to reporters in Moscow on Sept. 1,
according to
Russian state media Tass, which came as Western powers were preparing to meet on Sept. 2 to agree on a Russian oil price cap.
"We will simply not supply oil and petroleum products to such companies or states that impose restrictions, as we will not work non-competitively," Novak said, while denouncing the price cap as "completely absurd."
"It will completely destroy the market," Novak continued, arguing that interference in market mechanisms in a key commodity like oil would have a destabilizing impact on energy security in countries across the world.
Price Cap Aims
While Western powers have imposed sanctions on many Russian energy exports, Moscow has continued to reap billions of dollars in monthly revenues by channeling oil exports to Asian markets.

In a bid to starve Moscow of funds that could be used to bolster Russia's war efforts in Ukraine—and to cool high energy prices amid soaring inflation—the Biden administration has pressed its allies to cap the price of Russian oil.

"The price cap will advance our two key objectives," Treasury Secretary Janet Yellen said during a Sept. 1 meeting with UK Chancellor of the Exchequer Nadhim Zahawi in Washington.

"The first, of course, is reducing revenues that Putin needs to continue waging his war of aggression. And the second is maintaining a reliable supply of oil to the global market and putting downward pressure on the price of energy for people in the U.S., in the UK, and around the world," Yellen continued.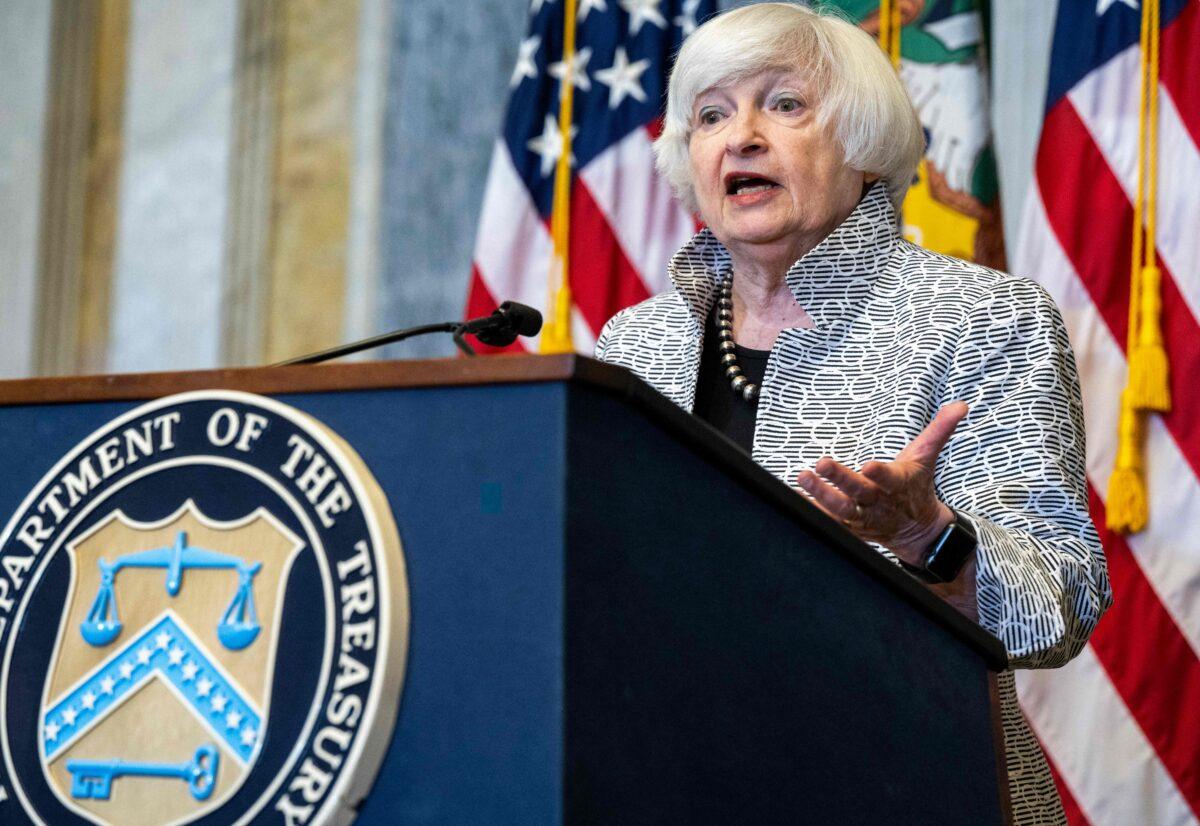 Finance ministers from the Group of Seven (G-7) most industrialized countries are meeting on Sept. 2 to discuss the price cap, with
media speculating
that a decision would likely be made invoking the cap and a joint statement would be released later in the day detailing the measure, including when it would go into effect.
Echoing Novak's remarks about a Russian oil export ban targeting countries that sign onto the cap, Kremlin spokesman Dmitry Peskov told reporters during a conference call on Sept. 2 that "companies that impose a price cap will not be among the recipients of Russian oil."
Price Cap on Russian Gas?
Earlier this year, the European Union imposed a partial ban on Russian oil purchases, which is expected to halt 90 percent of Russia's exports to the 27-member bloc when it fully kicks in.

Ursula von der Leyen, president of the E.U. Commission, told reporters in Murnau, Germany on Sept. 2 that a price cap should also be imposed on Russian gas.

"I firmly believe that it is now time for a price cap on Russian pipeline gas to Europe," she said.

European gas prices shot to record highs following various Russian energy import curbs in the wake of Moscow's invasion of Ukraine, though prices have dropped sharply in recent days on signs that Europe was looking to intervene directly in markets.

Meanwhile, China has been quietly reselling its excess imports of Russian gas to Europe. While the move has helped relieve Europe's energy crunch, it also makes the continent more dependent on Beijing for its energy needs and increases China's leverage over the region.