Two years ago, the death of George Floyd ignited a nationwide call to defund the police. Under public pressure, many cities cut police budgets.
Now, as crime rises and concerns about safety grow in an election year, city and state lawmakers are tapping federal pandemic relief funds to retain and hire more police officers.
President Joe Biden has urged those who haven't done so to act quickly before the usual summer crime surge.
However, money alone cannot wipe out the damage incurred by the policing profession and public safety in the past two years, according to professionals from several statewide law enforcement organizations.
To curb crime, lawmakers must also fix George Floyd-fueled legislation that has made it too risky for officers to do their jobs, restricted officers' ability to enforce the law, and emboldened the criminals, they said.
"It is not a money issue; it is the fact that you've made this job so untenable that people are afraid to be police officers," Larimer County Sheriff—and legislative committee chairman at County Sheriffs of Colorado (CSC)—Justin Smith told The Epoch Times.
Colorado is the first state to pass a massive police reform bill during the height of the George Floyd protests. In a matter of 16 days in June 2020, the Black Caucus led the charge and rammed the bill through the Democratic-controlled legislature.
The most contentious part of the bill was to allow citizens to file civil rights lawsuits against police officers in state courts.
In these cases, officers could not invoke qualified immunity as a defense, and they can be held personally liable for remedies up to $25,000.
By the end of 2020, Colorado officers had left their jobs in droves, citing police reform as the top reason,
according to a member survey
conducted by CSC and the Colorado Association of Chiefs of Police.
Smith said he has not heard any officer in the state held personally liable under the new law so far, but the potential personal liability has been a constant stressor on many officers' minds.
"If they want to stay in the policing profession, why not leave for a state that is more supportive?" he said.
In 2021, more than 2,400 officers quit, and just 1,700 policing jobs were filled in Colorado, according to
data obtained by CPR news
from Colorado Peace Officers Standards and Training Board.
"Even if we were able to stop the leaking today and just held onto what we had, it would take years to rehire and train police to provide adequate protection for citizens of the state," Smith said.
Over the past two years, Smith and other law enforcement leaders tried to work with legislatures to fix the police reform fallout but had little success.
In Washington, the newly formed Black Caucus also pushed through a sweeping police reform bill through the Democratic-controlled legislature, which became law in May 2021.
One measure that greatly concerned law enforcement is a further restriction on police pursuit.
Under the new law, police can only conduct vehicle pursuits when they have probable cause that someone has committed a violent crime—a higher proof burden than the old reasonable suspicion standard.
The change has led more suspects to try to elude the police, according to local agencies. At Mount Vernon Police Department, there were nine vehicle eluding cases in 2020. It jumped to 16 in 2021 and is on pace to surpass 100 this year, according to a letter from police chief Chris Cammock to state lawmakers.
Auto theft also jumped significantly after the new law.
In the first two months of this year, there were 8,320 auto thefts, an 83 percent increase from the same time last year, according to data compiled by the Washington Association of Sheriffs and Police Chiefs (WASPC.)
During the 2022 spring legislative session, association leaders tried to work with lawmakers to fix the police reform. They got some fixes done but not on the vehicle pursuit.
"The current law allows and encourages a brazen contempt for the law, and as many of you can see every day, criminals believe they can simply drive away and law enforcement can't do much to stop them," WASPC executive director Steven Strachan said in a letter to members.
"Some criticize us for fighting too hard, pointing out the unintended consequences, and identifying problems with the 'sweeping' reform laws.
"We believe the foundational elements of law enforcement that allow us to serve victims and the public are worth it and would do it again,'" Strachan said.
In Illinois, leaders at the Illinois Association of Police Chiefs (ILACP) have also tried to work with lawmakers to fix the problems in a year-old criminal justice reform bill.
The bill was pushed through the Democratic-controlled legislature by the black caucus during a week-long lame-duck session in January 2021.
"I don't like to blame anybody. We deal with the reality that we have. We try to reach common grounds with Democratic lawmakers by saying, 'Look, we both want body cameras. Let us just tweak the language so that it is easier to implement," ILACP executive director Ed Wojcicki told The Epoch Times.
Since then, two trailer bills have been passed to improve the reform, and a third one is in planning to address remaining law enforcement concerns around ending cash bail, prohibiting arrests for a wide range of misdemeanors, and allowing anonymous complaints against police officers.
As happened in Colorado and Washington, Illinois legislatures passed bills this year to allocate tens of millions of dollars to retain, hire, and train police officers.
"The pendulum is swinging back in our direction, but if you look at the legislative output in the big picture, there still is not enough change to address the violence and crime," Wojcicki said.
He points to a bill that enhances the penalty for fleeing and eluding police that failed to pass this year.
For Virginia's Herndon Police Department police chief Maggie DeBoard, the death of George Floyd has fueled the biggest sea change in the policing profession that she has ever seen in her 35-year law enforcement career.
At the height of the George Floyd protests, Virginia lawmakers convened a special legislative session, and the Black Caucus pushed through a sweeping police reform bill with little law enforcement input.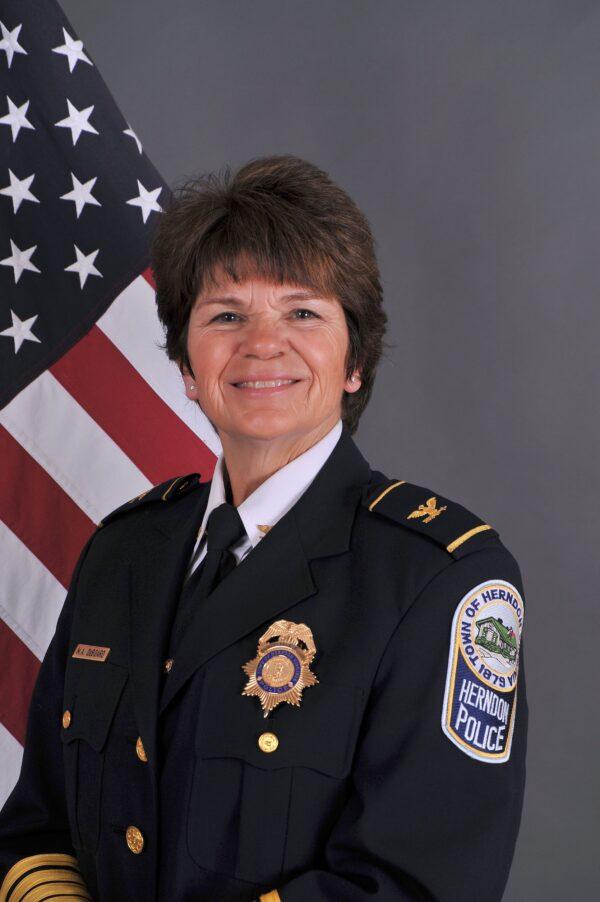 "I kept telling them one thing, 'If you keep pushing these bad changes you are going to drive people out of this job, and you cannot fix this problem with all the money in the world," DeBoard, who also chairs the legislative committee at the Virginia Association of Chiefs of Police (VACP,) told The Epoch Times.
VACP executive director Dana Schrad said the police reform movement energized the Black Caucus to take the lead within the Democratic Party and polarized the two parties in the largely moderate Virginia state government.
In November 2021, Republicans retook control of the governorship and the lower chamber in Virginia. As a result, some rollbacks to the police reform were passed this year, but more remains to be done, such as the further limitation on traffic stops, according to Schrad.
"Next year, will the state government turn all Republican? If it does, we will have an opportunity. But I would think what we should do, is take the D and R aside and say, 'Okay, what are we trying to achieve? What is one of the most fundamental purposes of government?' The answer has always been public safety," Schrad said.