A viral Facebook post written by a Texas real estate agent says the little screws in your front door can easily be broken.
Mariana Harrison
said
the screws are "half an inch long" and are broken down by one kick from a burglar.
Her father replaced the screws with 4-inch ones, making it much, much more difficult to break down.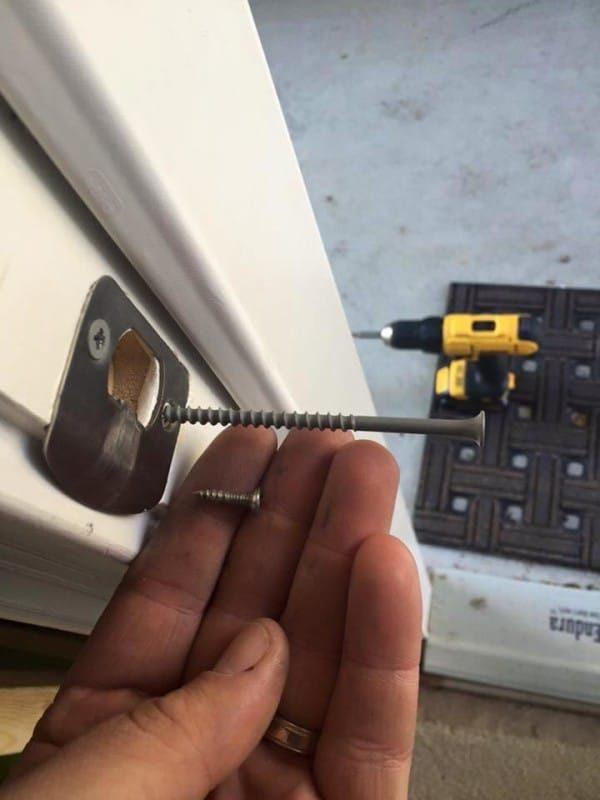 She posted the size difference between the two screws.
"You can see in the picture the screw in his hand is the screw supplied with the door hardware. Making a burglar make a bunch of noise and be foiled in their initial plan can not only give you time to arm yourself but they will most likely move on to an easier target," Harrison wrote.
"My dad gave me this advice a long time ago when I moved into my first apartment," she said.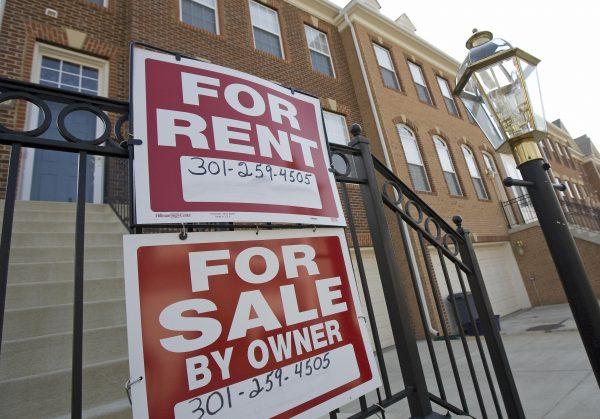 Here are several tips from former criminal Michael Fraser, who wrote a piece for
The Mirror:
- Never leave keys under flowerpots, bricks or mats. They are the first places a burglar will look, especially if it appears such places have been disturbed. ...
- Never write your home address on luggage labels when you leave for holidays abroad. Instead write only your destination - your hotel as you leave, and your home when you return. ...
- Store important papers upstairs and out of sight. Burglars are increasingly looking for official papers, passports, driving licences and credit card statements that will allow them to steal your identity. ...
- Photograph valuable items in your home and take a note of their serial numbers. Should you be burgled it helps with remembering items that have been taken and could help recover them. ...
- Don't just leave the bathroom light on, as many burglars feel confident enough to enter if they think the owner is taking a bath or shower.
In 2010, the FBI said that at least 60 percent of all burglaries involved forcible entries, and more than 30 percent were considered "unlawful entries," which means it didn't require force to break in.
According to the FBI's statistics, the United States leads the world in the occurrence of burglaries. Around four burglaries occur every minute on average.
A study by the University of North Carolina at Charlotte's Department of Criminal Justice and Criminology also found that burglars try to find out if there's an alarm system before attempting a break-in,
according to Safewise.com
.
Meanwhile, only 33 percent of burglars try to enter from the front door, and hollow doors are quite easy to kick in,
according to Home Security Store
, a consumer electronics company specializing in DIY home security systems.
The
FBI has said
that only 13 percent of burglaries are solved by police and recovering property is even harder.
In 2010, there were an estimated 2,159,878 burglaries—a decrease of 2.0 percent when compared with 2009 data.
Burglaries increased 2.0 percent in 2010 compared to the 2001 estimate. 
Burglary accounted for 23.8 percent of the estimated number of property crimes committed in 2010.
Of all burglaries, 60.5 percent involved forcible entry, 33.2 percent were unlawful entries (without force), and the remainder (6.3 percent) were forcible entry attempts.
Victims of burglary offenses suffered an estimated $4.6 billion in lost property in 2010; overall, the average dollar loss per burglary offense was $2,119.
Burglaries of residential properties accounted for 73.9 percent of all burglary offenses.