The Pfizer-BioNTech COVID-19 vaccine has been less effective in protecting against hospitalization following the emergency of the Omicron virus variant, according to a new study of real-world data from South Africa.
The protection from the vaccine's primary two-dose regimen has dropped to about 70 percent in recent weeks, according to
Discovery Health
, the largest private health insurance company in the country.
That was down from 93 percent when the Delta was the dominant variant of the 
CCP (Chinese Communist Party) virus
 in the country, Discovery scientists said Tuesday. The CCP virus causes COVID-19.
The protection against hospitalization decreased even more for the elderly. It was estimated at 67 percent in people aged 60 to 69 and 60 percent for those 70 to 79.
Pfizer and BioNTech did not immediately respond to requests for comment.
Discovery's analysis, which has not been peer-reviewed, was the first study that addressed whether vaccine-conferred protection would hold up against Omicron.
Small studies carried out by researchers in South Africa and elsewhere since Omicron was first detected last month, including an interim analysis from Pfizer and its German partner, have found that the protection against infection is much lower against Omicron when compared to earlier strains, and a less pronounced drop in protection from natural immunity, or prior infection.
Discovery's analysis found a sharp drop in the vaccine's effectiveness in preventing CCP virus infection, from 80 percent during the Delta wave to 33 percent during what is being labeled the Omicron wave, which started in November, along with a decrease in protection from natural immunity.
Still, while there are indications Omicron is spreading more easily than Delta, early evidence points to the variant not causing as much severe disease as Delta, despite the drop in protection, according to multiple studies and the Discovery analysis. Worldwide, just one death connected with Omicron
has been confirmed so far
.
"At this early point, we believe there is hope that the severity is lower," Ryan Noach, Discovery's CEO, told reporters in a briefing.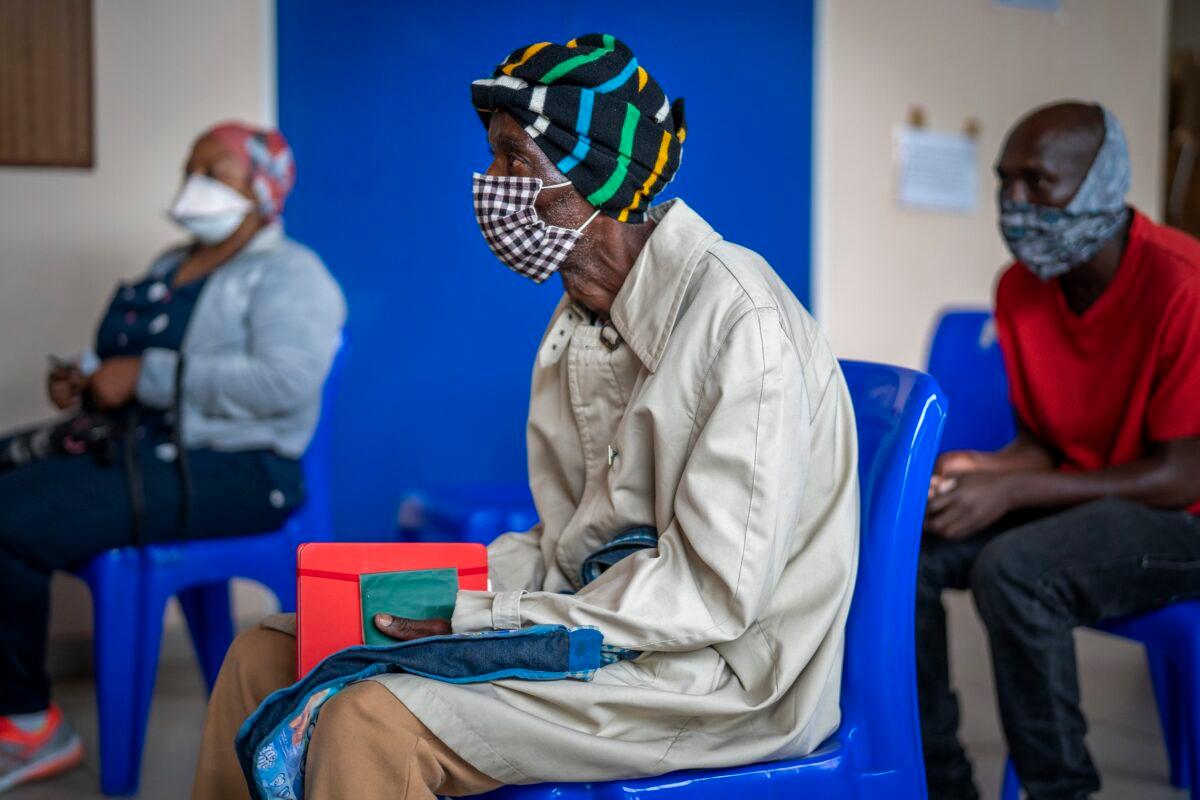 Researchers used the results of 211,610 tests, of which about 37 percent were conducted between Nov. 15 and Dec. 7, after Omicron began spreading.
A major limitation is researchers aren't sure how many of the patients actually got COVID-19 from Omicron and how many got it from another strain. Another potential confounding factor is how many South Africans enjoy natural immunity, or protection against the CCP virus due to past COVID-19 infection.
Glenda Gray, the president of the South African Medical Research Council, which collaborated on the study, told reporters that it was "very heartening" to see the results.
"We still have a vaccine effectiveness [against hospitalization] that's greater than 50 percent, and so I think it's encouraging," she said.
Gray echoed other scientists in asserting the data underlined the need for vaccinated people to get boosters, and for unvaccinated people to get a jab.
Omicron was first detected by South African scientists last month and genomic sequencing of past positive tests show it dates back to at least October in Nigeria.
Africa has seen an 83 percent surge in COVID-19 cases over the past week, driven in part by the Omicron variant, the World Health Organization said Tuesday.
However, the surge has been coupled with low hospitalizations across the continent.
"We are cautiously optimistic that deaths and severe illness will remain low in the current wave, but slow vaccine rollout in Africa means both will be much higher than they should be," Dr. Matshidiso Moeti, the organization's regional director for Africa, said in a statement.