The Department of Defense's pause in giving information to Joe Biden's transition team was planned with the approval of both parties, the Pentagon said Friday.
"Our key focus in the next two weeks is supporting essential requests for information on [Operation Warp Speed] and COVID-19 information to guarantee a flawless transition. This is my major focus area," acting Secretary of Defense Christopher Miller said in a statement, according to an email from a Pentagon spokesman to The Epoch Times.
"After the mutually agreed-upon holiday pause, which begins tomorrow, we will continue with the transition and rescheduled meetings from today," he added.
Later, a spokesperson for Biden disputed Miller's statement.
"There was no mutually agreed-upon holiday break" for transition briefings from the Department of Defense (DOD), spokesperson Yohannes Abraham told media outlets. "We think it's important that briefings continue during this period, as there is no time to spare."
"We were concerned to learn this week about an abrupt halt in the already limited cooperation there, and as indicated by DOD earlier today, we expect that decision will be reversed," Abraham added.
The dueling statements came after Axios, citing anonymous sources, claimed that officials across the DOD were shocked because Miller ordered a "halt to cooperation" with Biden's transition.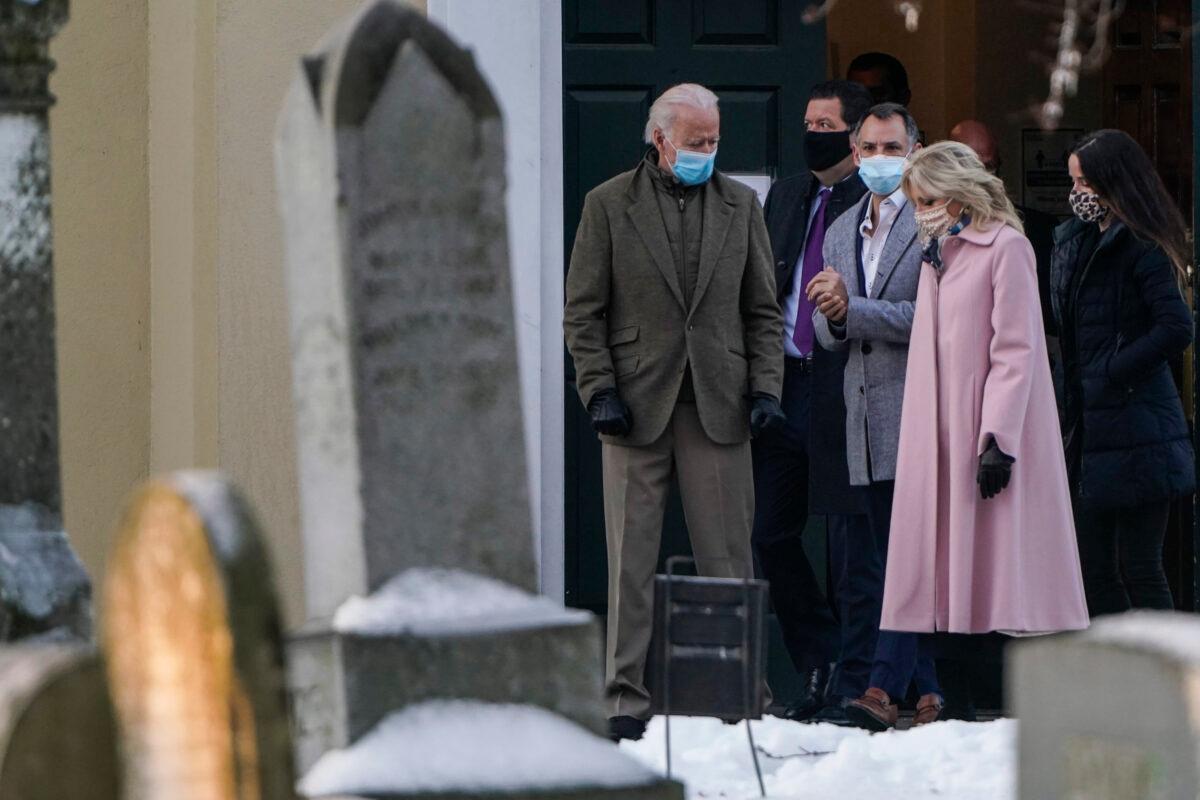 No named sources were in the story. Media outlets in the past few years have increasingly relied on anonymous sources, regularly reporting inaccurate details or outright falsehoods.
Miller added in his statement, "I remain committed to a full and transparent transition—this is what our nation expects and the DoD will deliver AS IT ALWAYS HAS."
"As of today, we have supported 139 interviews sessions more than 200 DoD personnel, 161 requests for information, and disclosed thousands of pages of non-public and classified documents, exceeding prior transitions," Miller continued. "At no time has the Department canceled or declined any interview."
The DOD will provide "all required support to the Agency Review Team (ART) to keep our nation and her citizens safe," the acting Pentagon chief, who was named to his position several weeks ago, added in his statement. Miller was tapped by President Donald Trump to replace fired former Defense Secretary Mark Esper just days after the Nov. 3 election.
Elaborating further, Miller said the DOD is working to reschedule about 20 interviews with 40 officials after Jan. 1, 2021. In the meantime, the agency will provide support with "reading materials" and "reporting requirements," according to his statement.
Biden last month declared victory in the 2020 election, while Trump has not conceded.
Trump is contesting election results in key states and seven alternate slates of electors voted on Monday when the Electoral College met. The Epoch Times is not calling the race
at this time
.
The president was scheduled to meet with Miller on Friday afternoon.
Jack Phillips contributed to this report.