Vice President Mike Pence will be injected with the newly approved COVID-19 vaccine in a public event on Friday, while Democratic presidential nominee Joe Biden plans to get vaccinated soon.
The White House announced that Pence and his wife, Second Lady Karen Pence, "will publicly receive a COVID-19 vaccine to promote the safety and efficacy of the vaccine and build confidence among the American people."
Surgeon General Jerome Adams will join the couple to receive the vaccine at the event, which will take place at the White House.
Adams wrote on Twitter that one reason he's getting vaccinated is the 95 percent efficacy that the vaccine showed in a phase 3 clinical trial.
The timing of Pence and President Donald Trump getting vaccinated has consumed a portion of the media in recent days. The White House's National Security Council initially said senior officials across the legislative, judicial, and executive branches would be vaccinated soon, citing continuity of government protocols.
"The American people should have confidence that they are receiving the same safe and effective vaccine as senior officials of the United States government on the advice of public health professionals and national security leadership," a spokesman for the council said.
But Trump
announced
he had requested an adjustment, saying, "People working in the White House should receive the vaccine somewhat later in the program, unless specifically necessary."
Trump, who likely has immunity for now because he had COVID-19 in October, said he will get the shot "at the appropriate time."
Dr. Anthony Fauci, the longtime director of the National Institute of Allergy and Infectious Diseases,
said this week
that Biden, Trump, Pence, and Sen. Kamala Harris (D-Calif.), Biden's vice presidential candidate, should get vaccinated as soon as possible.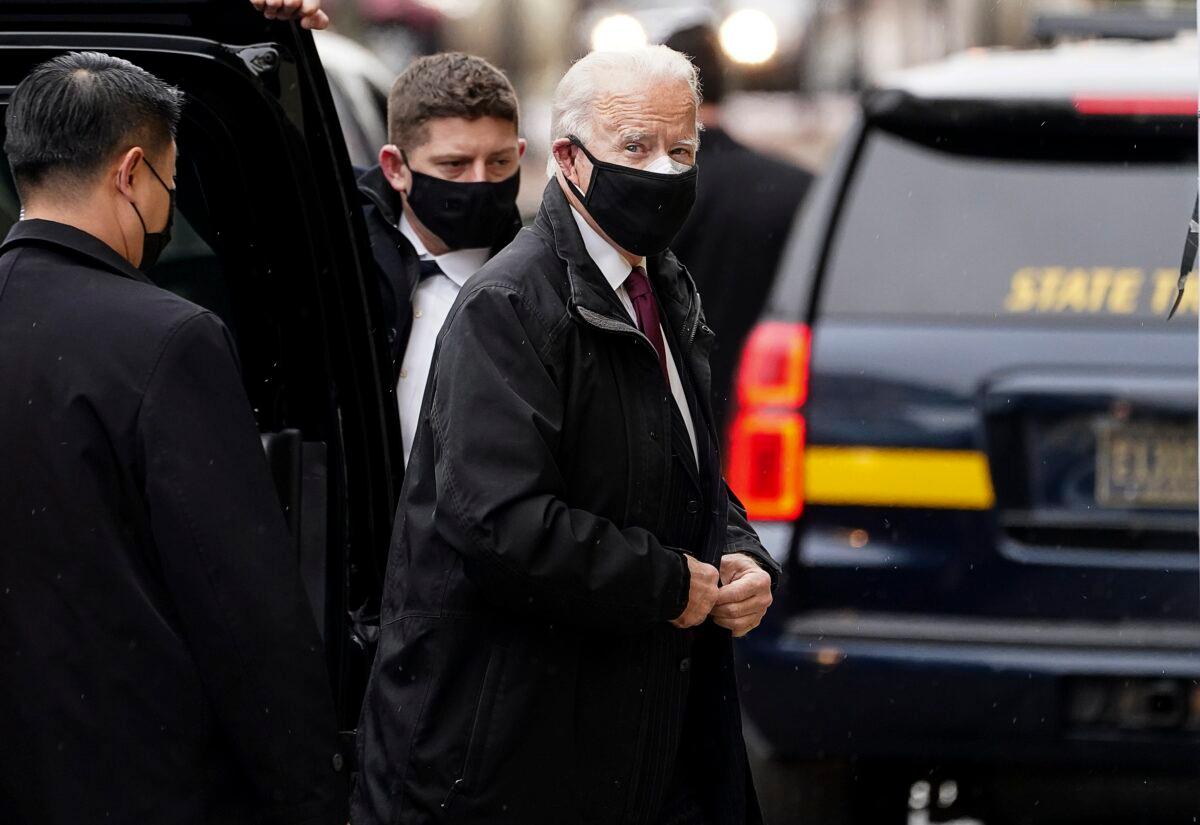 Biden told reporters in Delaware on Wednesday that he will get vaccinated in public.
"I don't want to get ahead of the line, but I want to make sure we demonstrate to the American people that it is safe to take," Biden said. "When I do it, I'll do it publicly so you can all witness my getting it done."
The vaccine, from U.S.-based Pfizer and Germany-based BioNTech, received emergency authorization from drug regulators late last week. Injections
started on Monday
.
While most vaccinations have gone off without problems, two health workers in Alaska suffered allergic reactions.
Bartlett Regional Hospital in Juneau said one of the workers, a middle-aged woman, began showing signs of an anaphylactic reaction, with "increased heartbeat, shortness of breath, and skin rash and redness," shortly after getting the shot.
The worker did not have a history of known allergies or adverse reactions, the hospital said.
That worker remains in the hospital. The second, a male, showed symptoms including light-headedness and a scratchy throat. He was treated with epinephrine, Pepcid, and Benadryl, and released from the hospital.
"We put in our label that those who have any evidence of severe allergy to any component of this Pfizer-BioNTech vaccine should not receive it," Dr. Stephen Hahn, commissioner of the Food and Drug Administration, said during a TV appearance on Sunday.
The risk for allergic reactions appears to be low but authorities want to be careful, the doctor said.