An unnamed mother in Australia said that there is a simple way to deal with caked-on grime and grease on an oven door.
She said that dipping a dishwasher tablet in warm water and rubbing it on the door is a way to get rid of the grime, saying that it stripped off immediately.
It only requires dipping the tablet in the water before gently rubbing on the door, she said according to the
Daily Mail
.
"After years of using strong chemicals and a tonne of elbow grease to clean my oven I am amazed that all it takes is a dishwasher tablet, warm water and a light scrub," she wrote on the private Mums Who Clean Facebook group.
She added: "I didn't think it would be that easy."
The unnamed woman shared her before-and-after photos.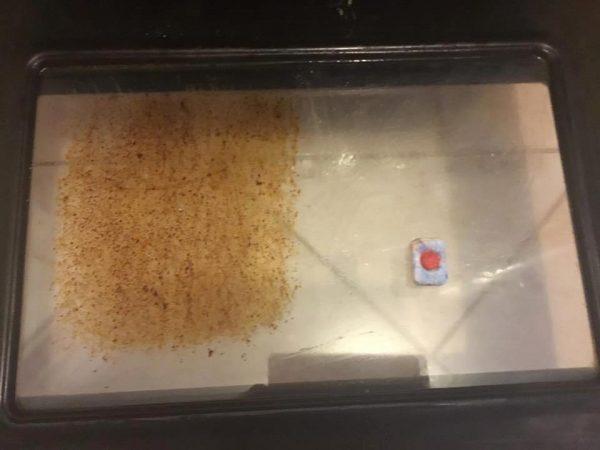 "Pot of warm water, dipped the dishwasher tablet in and lightly used it to scrub the glass," she remarked. "Back and forth dipping into the water to keep it moist and washing the grime off."
Several people said they were impressed with the results.
"I did mine today too... worked a treat," one woman wrote in the group.
Another woman said she used dishwasher tablets to remove grime from her dishes, including pots and pans.
"I always use dishwashing tablets if I have food really stuck on a dish," she wrote.
"Fill it with hot water and soak overnight. Amazingly clean the next day."
Other 'Hacks'
Another mother shared a photo of her tablets cut in half, saying they do just as good a job instead of using a whole tablet.

"Interesting. I had never thought about doing this before but it kind of makes sense especially if the halves do just as good a job," wrote one person.

"Omg never thought of this, I have 2 of those stupid dish draws that do half a load each. Always complain that I pay double cause I use 2 tablets to do 1 tablets worth of a load," said another.

According to

Good Housekeeping

, here's a method on how to clean a burnt pan with a tablet:

"Allow the pan to cool, then fill with water and add a dishwasher tablet or 1tbsp biological washing powder (biological detergent has enzymes that are specifically designed to tackle food-based stains).

Put the pan back on the hob and bring to the boil.

Leave to simmer for around 10min, and the burnt bits will simply lift away, leaving your pan as good as new.

Repeat as necessary, then wash thoroughly as normal. You can also use this method for hob-safe roasting tins, too."