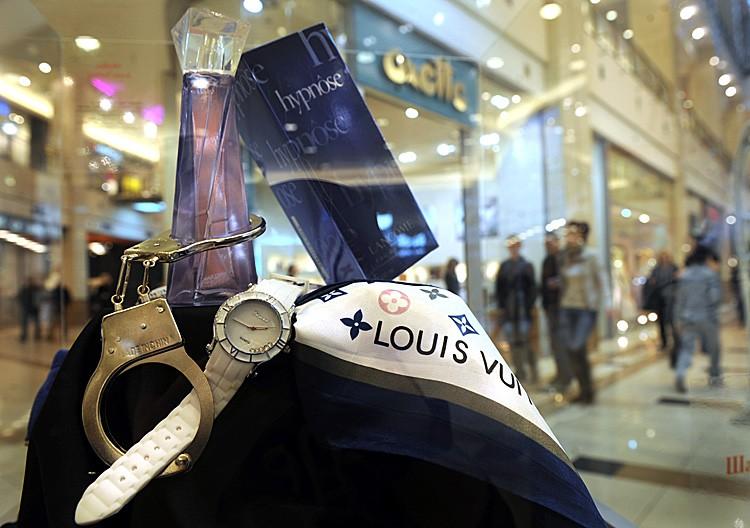 A landmark trademark counterfeiting and copyright case was won by luxury brand Louis Vuitton and Burberry in Canada. The federal court fined companies that imported Chinese made designer knock off products.
Canadian companies Singga, Carnation Fashion, and Altec were ordered to compensate the French global designer giant a total of $2.6 million. This amount was the highest value in terms of penalty for damages in Canada.
"Those companies had been selling, since as early as January 2008, counterfeit and infringing fashion accessories, specifically handbags, bearing Louis Vuitton trademarks and copyrights and Burberry trademarks," Louis Vuitton said in a statement.
The counterfeit products were originally detected when Louis Vuitton's head of civil enforcement for North America purchased two handbags with branding "confusingly similar" to its own retail outlet in Quebec City.
Consequently in 2009 two private investigators hired by the French iconic firm posed as potential buyers, were able to trace the products to be dispatched from a warehouse in Burnaby, British Columbia. Further discoveries were also made in similar warehouses in Alberta and Markham, Ontario, which resulted in Louis Vuitton and Burberry instigating a lawsuit against the culprits.
It is becoming more common for international high-end fashion companies to take the initiative to investigate and counteract piracy and fake reproduction sources, mostly concentrated in China. Due to the intricate involvement of the state in business in the communist regime, quite often the local authorities turn a blind eye and/or are implicated in the process themselves. Besides profits of the luxury makers being hurt, there are deep rooted issues of exploitation and sweatshops operating in China, which are challenging to investigate, let alone bring to justice.
"We hope this decision will send a message to counterfeiters the world over that Louis Vuitton will aggressively implement its zero tolerance policy against counterfeiting," said Valerie Sonnier, intellectual property director for Louis Vuitton.
In an interview with The Global and Mail, lawyer Tara James from Olser Hoskin & Harcourt LLP who has represented Microsoft in lawsuits regarding counterfeit software, there have been larger amounts awarded in the United States compared to Canada. She did however highlight the underlying pressing issues of other products, which are counterfeited that are more detrimental.
"What you need to appreciate is counterfeiting involves things like vitamins and pharmaceuticals and batteries and shampoo and baby food," said James.