Law enforcement officers served a search warrant on a home in Arizona two days after the Nov. 3 election and took computers and other items as part of an investigation into the alleged theft of voter data.
The warrant
said
officers were seeking to seize all computers, tablets, and other electronic devices that could be used as a means to commit violations of federal laws that prohibit computer intrusion and conspiracy to commit computer intrusion.
The seized devices would then be searched for records relating to such violations, which allegedly occurred between Oct. 21 and Nov. 4.
Investigators were searching for information relating to login credentials, accounts, or other access to computer networks at an unidentified office, as well as voter registration records. Officials also sought records relating to unauthorized access to the office's website and computer systems.
According to another
document
filed in the U.S. District Court for the District of Arizona, officers seized computers, hard drives, memory cards, and a bag of USB sticks.
The items were seized from a home belonging to Elliott Kerwin, an IT professional for a company called Desert Oasis Technology. He previously worked for a business called Loon-A-Tech, according to a resume, and was at one time a technology administrator for the city of Ashland, Wisconsin, and an information systems specialist for the city of Des Plaines, Illinois.
The websites for Loon-A-Tech and Desert Oasis Technology were offline as of Dec. 7, as were Kerwin's social media accounts.
An email sent by The Epoch Times to the email address listed on Kerwin's resume bounced back.
There's no indication that Kerwin is currently facing charges.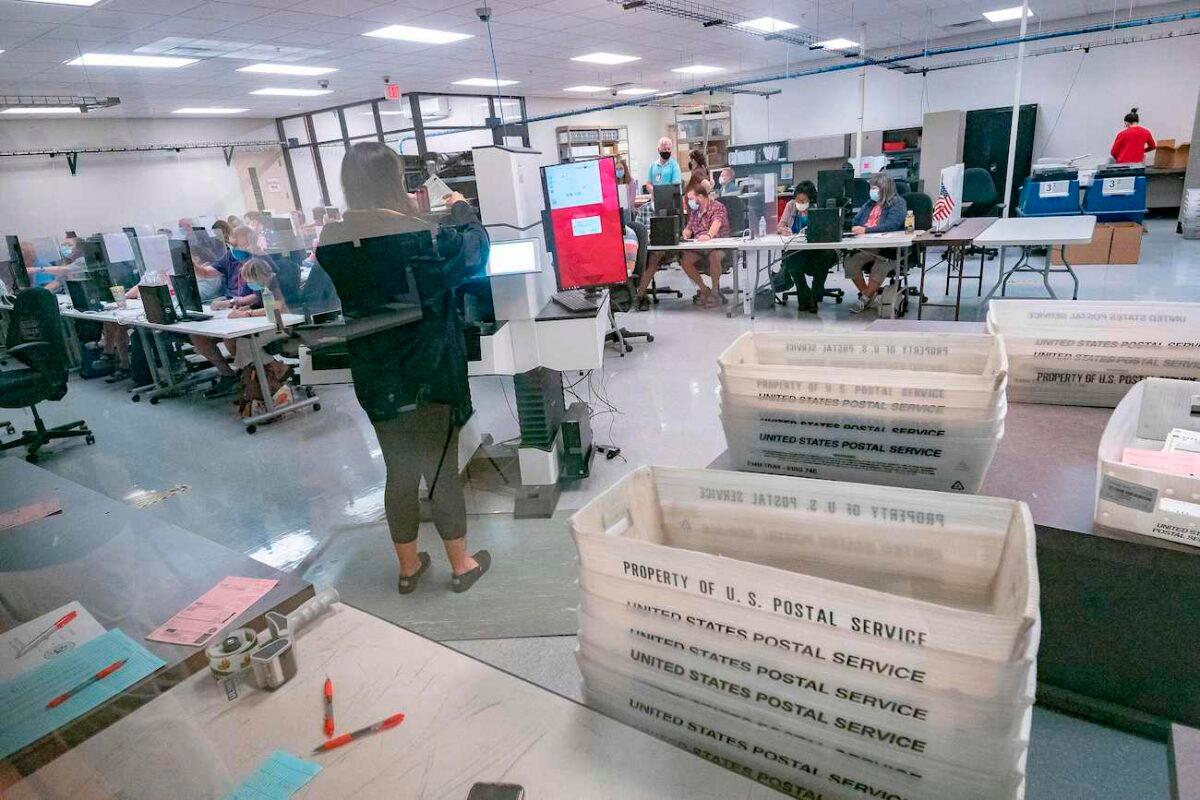 The Maricopa County Recorder's Office told news outlets that county IT staff found that an unauthorized individual gathered publicly accessible voter information from the office's website.
"Additional security controls were put in place to mitigate against this activity occurring in the future. The Maricopa County Recorder's Office has reported this to proper authorities and law enforcement personnel, and there is an ongoing investigation by the FBI at this time. The FBI informed our office today they served a warrant," a spokeswoman told outlets.
"The FBI neither confirms nor denies the existence of any investigation," a spokeswoman for the bureau told The Epoch Times in an emailed statement,
The county recorder's office didn't immediately respond to an inquiry.
Forbes first
reported
 the warrant and its execution.
According to a police report obtained by the publication, Kerwin had been investigated by police over spoof emails sent out just ahead of a local election in 2011. He initially said he didn't know who sent the emails but eventually said he sent the emails, posing as a resident and a former council member.
Maricopa County is the largest county in Arizona, with a population of some 4.4 million.
Democratic presidential nominee Joe Biden edged President Donald Trump in the county, receiving about 45,000 more votes, according to county officials.
Biden won the state by under 11,000 votes, according to Secretary of State Katie Hobbs's office. Trump and his campaign have contested the results, citing alleged irregularities. The Epoch Times won't declare a winner of the 2020 presidential 
election
until all legal challenges are resolved.