Irma, downgraded from a hurricane to a tropical storm, is expected to hit southern Georgia by Monday afternoon, said the National Hurricane Center (NHC) in a Monday update.
After crossing the eastern Florida Panhandle, the storm will cross into southwestern Georgia and eastern Alabama on Monday night and Tuesday,
the agency said.
The post noted that Tropical Storm Irma is expected to weaken as it moves along the northwestern coast of Florida. It has winds of 75 mph, storm surges, and heavy rains.
The Atlanta Journal-Constitution
reported
at 12 p.m. ET that some 500,000 homes and businesses had lost power in Georgia.
Glynn, McIntosh, and Camden counties are getting "historic flooding," the Georgia Emergency Management Agency's Catherine Howden told the paper. "We're not even at high tide yet," Howden said.
As of 11 a.m. Monday, Sept. 11, the tropical storm was located about 45 miles south of the Georgia border.
Valdosta, near the border, is under duress, said Ashley Tye, head of emergency services in Lowndes County.
The county ordered everyone to stay off the roads, while pulling first responders from the roads.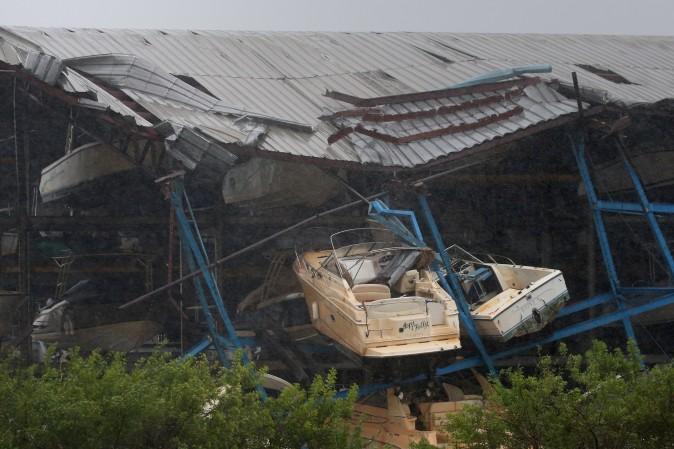 High winds and heavy rains are also expected to hit Atlanta by Monday afternoon.
According to AL.com
, parts of eastern Alabama remained under tropical storm warnings on Monday morning. The storm could move into Alabama by Tuesday while tracking northwestward across the state.