Americans are paying $717 more on average per month because of the highest inflation in almost 41 years, according to an Aug. 12 report from the Joint Economic Committee Republicans.
Despite inflation slowing down slightly in July, the Consumer Price Index reported that prices climbed 8.5 percent from the previous year from 9.1 percent in June, according to the U.S. Bureau of Labor Statistics on Aug. 10. This was largely driven by the rising cost of goods, such as cars, housing, food, and healthcare.
The JEC Republicans' State Inflation Tracker, which estimates the effects of the rising levels of inflation on American households in each U.S. state, was able to calculate the average rise in household expenses by comparing the price of goods and services in July to what they would have cost back in January 2021, when inflation was at 1.4 percent.
"While prices did not change from June to July 2022, prices increased 13.3% from January 2021 to July 2022, costing the average American household $717 in July 2022 alone," said the report.
The existing rise in prices between August 2021 and July 2022 has already cost the average American household an extra $8,607.
Inflation has been skyrocketing since the start of the Biden administration, putting financial pressure on many American households, particularly on essential items such as food and rent.
A decline in energy prices in July, contributed to the dip in inflation, falling 4.6 percent from the previous month, though it remains 32.9 percent higher over last year.
Gasoline was over $5 a gallon in many places through June, but average gas prices fell 7.7 percent in July and are still up 44.9 percent from 12 months ago.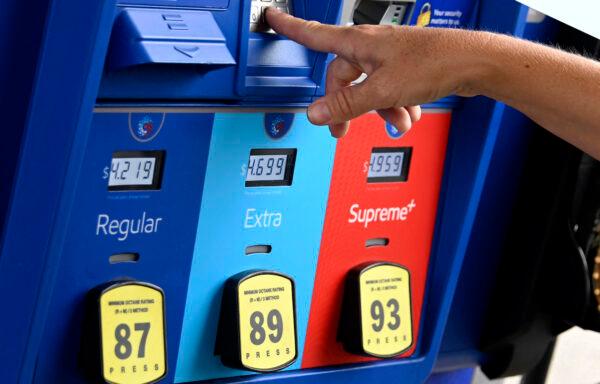 Lower-Income Earners Feeling Pain
Most of the pain has been mainly felt by lower-income Americans and even middle-class households, who are still recovering from the pandemic and whose incomes are more sensitive to volatile prices.

However, the CPI report for July saw a continued rise in prices for other key items such as groceries, which have gone up 1.3 percent, the highest increase since March 1979.

Grocery prices have seen a yearly increase at 13.1 percent, as shoppers pay more for poultry, dairy, eggs, and vegetables.

Overall U.S. unemployment numbers remain relatively low, while workers have experienced wage gains in recent months, but inflation has erased much of those earnings.

Real earnings on an annual basis, dropped 3 percent in July, with average hourly earnings dropping 0.5 percent from June when higher consumer prices are taken into account.

The White House has been roundly criticized over the skyrocketing prices right before the mid-term elections, while the Democrats in Congress are pushing a bill meant to counter inflation, which many critics say will only worsen the crisis.

Last week, President Joe Biden praised the lower-than-expected inflation figures for July, as evidence that inflation was beginning to moderate, despite remaining at historically high levels.