Gays Against Groomers, a newly-formed national organization with 100,000 followers already, recently went toe to toe with a gay rights organization over protests it held against what they call a radically-left agenda to turn straight kids gay and normalize pedophilia.
The conflict started when the nonprofit group, which has formed 40 chapters in the United States since its inception in June, staged protests against LGBT banners installed by Castro Valley Pride at schools that make up the Castro Valley Unified School District (CVUSD) in California.
Austin Bruckner, president of Castro Valley Pride, told The Epoch Times that he considers GAG a sad group made of self-hating homophobes.
"I fully support anyone's right to speak out and engage in the process, but I can't imagine the trauma that someone from the LGBT must have suffered to become a part of this group," said Bruckner.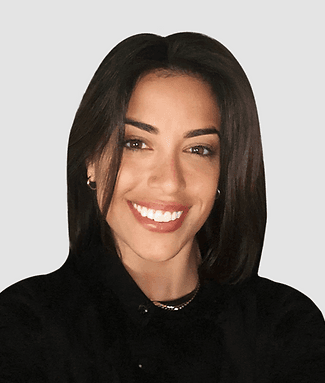 He speculated that GAG members didn't have the kind of support that his group is showing gay children.
"I think everyone has had a negative coming-out experience which if they had a more supportive environment like these murals provide, it would not have been so traumatizing," he added.
Jaimee Michell, founder of GAG, told The Epoch Times that Bruckner's comments are reflective of the grooming process of children by the radical left LGBT movement.
"Go along with us and you will be loved and accepted," she said.
Michell, a lesbian who said she's never experienced trauma from being gay, formed her group out of concern that the promotion of things like drag queen events at schools, gender ideology in the classroom, and sex changes for kids had become representative of the entire gay community.
GAG is especially focused on what members see as a growing number of parents using their own kids to join in the radicalism.
Michel likened it to Munchausen Syndrome by proxy, a well-known form of mental illness involving a parent exposing their children to harm in order to get attention.
The American Psychiatric Association lists Munchausen Syndrome by Proxy as a severe form of child abuse.
"We call it trans-hausen syndrome by proxy," she said, "only we now have parents using things like puberty blockers to make their kids sick in order to get attention."
Michell said based on her observations, "trans-hausen syndrome by proxy" is especially prevalent among white, progressive mothers looking to score "woke points."
Frank Rodriguez, a GAG chapter leader in California, told The Epoch Times, he also believes a radicalized LGBT agenda is being used to normalize pedophilia.
Promoting inappropriate subjects and material like hard core gay pornographic books to kids, he said, is all being done under the guise of "diversity."
"It's not going to be long until you see "P" added to the LGBT acronym," said Rodriguez.
GAG has certainly ignited an unprecedented divide within the gay community. It has also created some unusual unions.
The conservative parental rights group Bay Area Against Mandates stood alongside GAG in protesting the LGBT school murals earlier this month.
Together they held signs with such slogans as "Education Not Indoctrination" and "Stop Sexualizing Children."
Jackie Sarita, a Christian and founder of the group, told The Epoch Times, that if anything, people should view GAG as heroes for taking a stand against the use of gay culture to sexualize children.
"Gays Against Groomers are in the best position than any of us to show that being gay is being used as a front to groom children," she said.
Bruckner called both groups dangerous, noting that gay children already suffer from severe depression and suicidal thoughts for not feeling accepted and normal.
In addition to LGBT murals at schools, both groups are also against transgender closets, gender-neutral pronouns, and safe spaces—all of which, says Michell, "are used to invent gay children."
GAG also recently shared another commonality with parental rights group—they recently had its PayPal and Venmo accounts suspended for engaging in what the companies called "discriminatory practices."