French officials said Friday that dozens of heart incidents have been linked to hydroxychloroquine, a malaria and lupus treatment that's being explored as a way to treat COVID-19 and was rated as the "
most effective therapy
" for the illness by doctors in a global survey.
A network monitoring adverse effects linked to COVID-19 treatments found 100 cases of adverse reactions, including 82 serious cases, with four deaths.
The majority of the reported adverse reactions have been linked to hydroxychloroquine or the HIV drugs lopinavir and ritonavir, France's Agency for the Safety of Health Products
said
. Of 43 heart incidents linked to hydroxychloroquine, authorities found seven cases of sudden death, including three patients who were revived.
"This initial assessment shows that the risks, in particular cardiovascular, associated with these treatments are very present and potentially increased in COVID-19 patients. Almost all of the declarations come from health establishments," the agency stated.
American experts, announcing a clinical trial for hydroxychloroquine, this week warned of its side effects, including seizures and irregular heartbeats.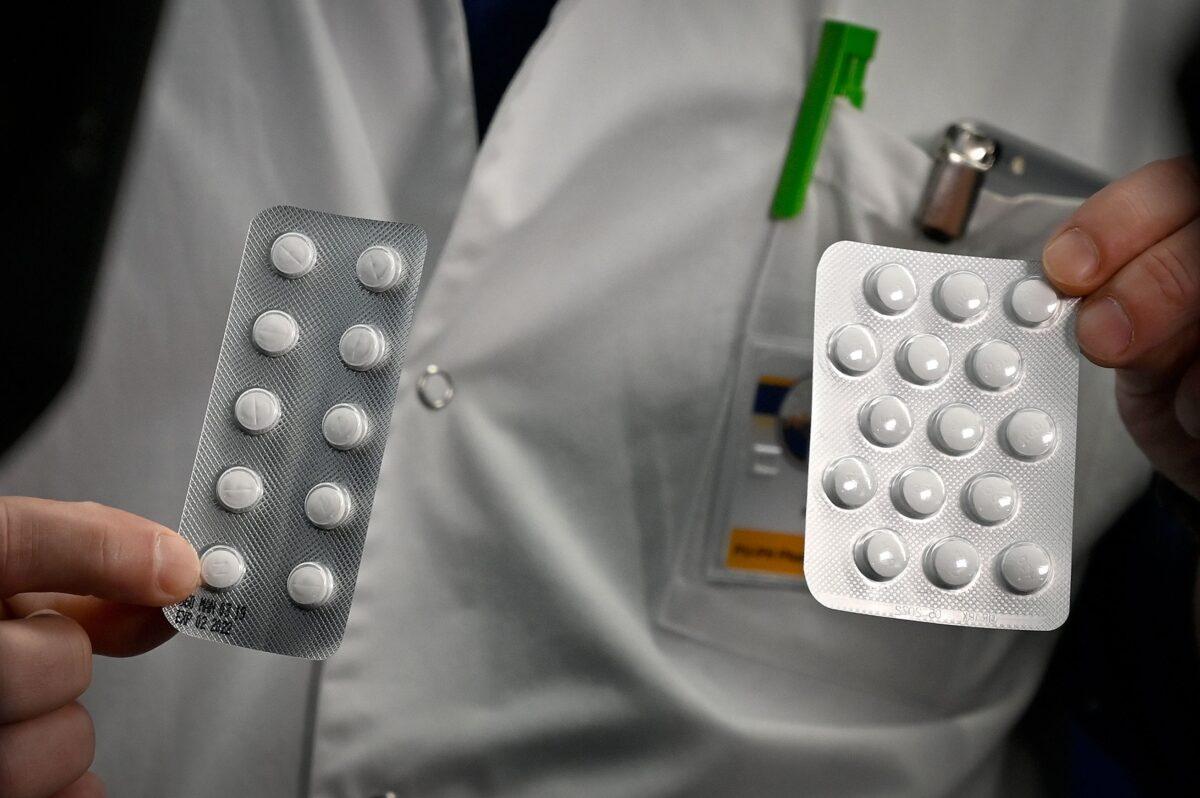 "Many U.S. hospitals are currently using hydroxychloroquine as first-line therapy for hospitalized patients with COVID-19 despite extremely limited clinical data supporting its effectiveness," Dr. Wesley Self, emergency medicine physician at Vanderbilt University Medical Center and the leader of the trial, said in a statement. "Thus, data on hydroxychloroquine for the treatment of COVID-19 are urgently needed to inform clinical practice."
Hydroxychloroquine is one of a number of existing drugs being explored against COVID-19, which has no proven treatment or vaccine. The drug has been prescribed across the United States and used in a number of other countries, including India, Hungary, and the United Kingdom. Clinical trials are taking place in France, America, and other countries.
Two studies
done by French researchers have suggested the malaria drug is effective in treating COVID-19 patients, and France President Emmanuel Macron met with the leader of the studies, Didier Raoult, director of IHU Mediterranee Infection Institute, this week.
Lupus experts have also said that few lupus patients are getting COVID-19, pointing to hydroxychloroquine's potential use as a prophylactic.
India
last month
recommended healthcare workers involved in caring for suspected or confirmed COVID-19 cases take the drug. The country banned its export but loosened the rules after Prime Minister Narendra Modi spoke with U.S. President Donald Trump.
Trump said early results on hydroxychloroquine and the closely related chloroquine were "very encouraging" and the Food and Drug Administration on March 28
approved both
for patients hospitalized for COVID-19.
Scattered reports
from patients attribute recoveries to the drugs.