The Federal Emergency Management Agency (FEMA) will run out of money in its Disaster Relief Fund by Sept. 8, with nothing left for a response to the incoming Hurricane Irma, according to a FEMA spokesperson. Congress has little time left to manage to provide more money.
As of Tuesday morning, the fund only had about $1 billion left, down from some $2 billion a week ago. At this rate, the agency will run out of money just about the same time Irma is expected to hit Florida this weekend, the FEMA spokesperson, who wished to remain anonymous, told Bloomberg.
FEMA requested a budget of  $16.9 billion budget this year, in this report by the Department of Homeland Security. In the wake of devastation left by Hurricane Harvey, President Donald Trump asked Congress for another $7.85 billion.
The House passed a vote today to approve the funding in a 419-3 vote, as reported by CBS.
This boost, however, will require increasing the national debt ceiling, according to Treasury Secretary Steven Mnuchin. Trump wanted to see both measures combined into one bill.
House Republicans want to pass the Harvey bill first and increase the debt ceiling in a separate bill, House Majority Leader Kevin McCarthy (R-Calif.) told Fox Business' Maria Bartiromo on Sept. 5.
"We have to deal with the debt ceiling regardless if Harvey even arrived in America, and now we are asking for more money to provide for FEMA, so FEMA does not run out of money," McCarthy said.
Senate Republicans, however, are expected to combine the two measures, pass the bill, and send it back to House by the end of the week, according to Fox.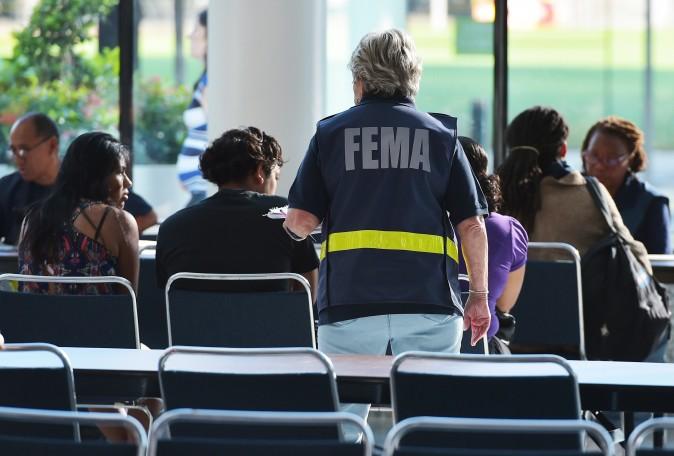 A FEMA spokesperson told The Epoch Times the agency is working with Congress on the needed funding through its parent agency, the Homeland Security Department, and the administration.
FEMA regularly asks for additional money after major disasters. This time, however, the Congress is stepping in at what seems to be the very last moment.
Texas Governor Greg Abbott estimated Harvey caused $150 billion to $180 billion in damages, Reuters reported.