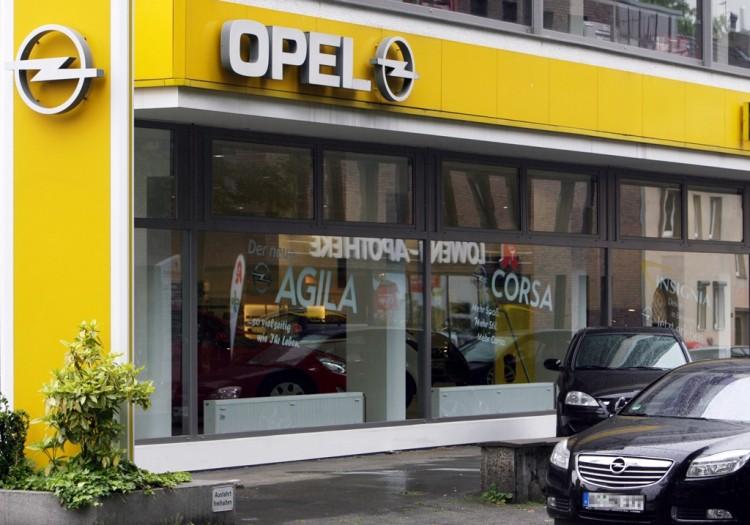 European car sales crashed in September as data from an industry association shows. German new car registrations fell 11 percent to 250,000 vehicles compared to August. Declines in France and Italy surpassed 20 percent.
The Association for International Motor Vehicle Manufacturers data released Oct. 2 in Bad Homburg, Germany, paints a bleak picture for the European auto industry. In Germany, the biggest market, registrations over the first nine months including September—running at 2.36 million—are now trailing 2011 figures by 1.8 percent. 
This is worrying as southern markets have not been doing well all year, including France. According to trading association ACEA, total figures for the EU are 7 percent lower, as measured until the end of August, for the whole of the European Union. Germany has so far been able to stabilize weak southern European sales.
Manufacturers React by Closing Plants 
As usual, mass producers are the hardest hit. Ford sales dropped 28.9 percent in August compared to 2011. Opel and Vauxhall—the GM brands for Europe—lost 18.9 percent. French mass-market producers like Peugeot Citroën and Renault lost 13 percent. Italy's Fiat lost 18.2 percent.
In Germany, VW managed to sell 1.3 percent more cars, but Mercedes and BMW lost 1.3 and 13.5 percent respectively. All of the above mentioned manufacturers are now considering plant closures and part-time work. 
Ford and Opel reduced production in Europe and Ford plans to lay off several hundred European employees. Opel is in negotiations to close a core plant in Bochum. Peugeot announced layoffs of more than 8,000 staff and will close a plant close to Paris.
Ford Germany head Bernhard Mattes called for more support from the state, mainly in the form of subsidies of part-time work rates. This was a good method to retain key people during 2009, he says. "It can help again during this crisis."
Even Bigger Concerns Lurks in Dealer Inventory 
As the Wall Street Journal and Reuters reported in July, German carmakers are engaging in a practice that is customarily called "channel-stuffing" and means that they are selling cars not to end users, but to dealerships. In the United States, General Motors and Ford admitted to using this strategy at the end of the '90s to set sales records and are again under scrutiny, as GM's dealer inventory rose to a three-month high in September (689,334 units) only marginally below the 713,008 record set in March of this year.
"Essentially, the carmakers are deceiving their shareholders, since they make it look as if the vehicles were actually sold. They want to pull the wool over their eyes," as 3 of every 10 new vehicles in Germany are sold not to customers, but to carmakers and their dealers—a type of automotive industry pump priming known as "self-registration," said Ferdinand Dudenhoeffer, head of automotive think tank CAR at the University of Duisburg–Essen in an interview with Reuters about the German carmakers in particular. 
The process works by giving the dealers cash discounts for buying the vehicles and then registering them as demo and test-drive cars. Few find this offer easy to refuse: "If I don't take them, then I'll be at a disadvantage to my competitors," one dealer executive told the Wall Street Journal. A report from BDW Automotive, a market research firm, cited in the Reuters article claims that 3 out of 10 cars in Germany in July were sold using self-registration.
The Epoch Times publishes in 35 countries and in 19 languages. Subscribe to our e-newsletter.