Over a dozen lawmakers on Thursday asked the Trump administration not to license any COVID-19 vaccines that are developed while also requesting requirements to ensure the price of any vaccines don't reach excessive levels.
The members of the House of Representatives said in a Feb. 20 letter to President Donald Trump that they're proud the United States is a leader in developing a new vaccine and treatments for the new coronavirus, which causes a disease that has killed thousands worldwide, primarily in China. But any vaccine or treatment funded by U.S. taxpayer dollars shouldn't be exclusively licensed, the lawmakers wrote.
Such a license "could result in an expensive medicine that is inaccessible, wasting public resources and putting public health at risk in the United States and around the globe," they wrote.
If the Department of Health and Human Services (HHS) or another agency moves forward with such a proposal, the license should be limited and include pricing requirements. The department should be able to intervene if a manufacturer prices a COVID-19 vaccine too high, the lawmakers argued.
An intervention "is particularly critical for vaccines, which are most effective when the vast majority of the public is immunized," they said.
While clinical trials for a COVID-19 treatment are already underway in China, the United States doesn't expect to start trials for a vaccine for another few months. That development is only possible, the representatives said, because of public, taxpayer funding of National Institutes of Health (NIH) research on coronaviruses, citing a 
Public Citizen report
released earlier Thursday that said the federal agency spent nearly $700 million on coronavirus research and development since the outbreak of SARS in 2002.
Nonprofit and public institutions have supported all six of the pharmaceutical industry's active coronavirus clinical trials prior to the current outbreak and two-thirds of current vaccine and treatment efforts targeting COVID-19, the report found.
The lawmakers pointed to HHS
agreeing
earlier this month to expand a collaboration with Regeneron Pharmaceuticals, a New York-based company,
to develop treatments
for the new coronavirus. The partnership features HHS paying for 80 percent of the research, a subsidy that highlights the need for "guardrails" that will "prevent Regenoren from monopolizing the medicine and maximizing profits," the lawmakers said. The 80 percent figure wasn't cited in press releases from Regeneron or HHS.
"We should not grant any manufacturer a blank check to monopolize a coronavirus vaccine or treatment developed with public, taxpayer support," the lawmakers wrote. They're afraid that if the Trump administration does not take aggressive action, Americans and people in some other countries won't be adequately protected against the current and future coronavirus outbreaks.
An HHS spokesperson told The Epoch Times in an emailed statement: "We have received the letter and will respond."
The lawmakers signing the letter included House Judiciary Chairman Jerrold Nadler (D-N.Y.), acting House Oversight Chairwoman Carolyn Maloney (D-N.Y.), and Rep. Jan Schakowsky (D-Ill.).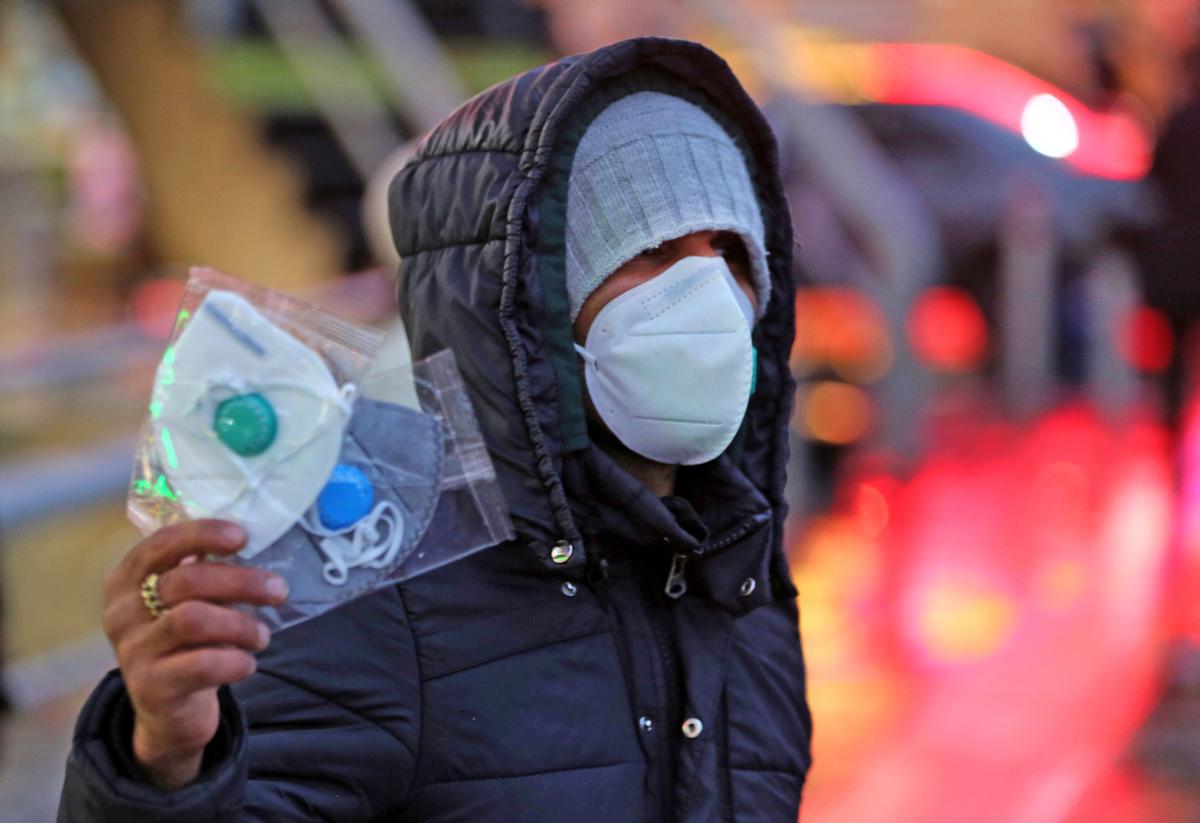 Federal health officials have spoken of developing a treatment or vaccine for the new virus multiple times over the past few weeks.
Dr. Anthony Fauci, director of the National Institute of Allergy and Infectious Diseases, told a panel last week that no pharmaceutical company has said it would manufacture a vaccine for the new virus. Even if one does step up, and the vaccine works, it will be at least a year before the vaccine would be available, he added.
If things get really bad, then officials can proceed "at risk" by pouring hundreds of millions of dollars into the efforts to try to speed them up, he said.
During the Ebola outbreak, a vaccine that was manufactured by Merck left that company with little hope of recouping the costs after the market for the product vanished because containment efforts were so successful.
"When we were doing this with Ebola, it was a major vaccine company that got burned who's now pulling out of that," Fauci added. "It is going to be a challenge to be able to get a major company to do that."
That same day, Janssen Pharmaceutica, part of Johnson & Johnson, announced a partnership with HHS to develop a vaccine.
"This partnership will ensure that vital research is made possible at rapid speed and underscores the importance of public-private partnerships to tackle the worldwide novel coronavirus epidemic," Paul Stoffels, vice chairman of the executive committee and chief scientific officer at Johnson & Johnson, said in a statement.
"We are also in discussions with other partners, that if we have a vaccine candidate with potential, we aim to make it accessible to China and other parts of the world."
HHS is also working with Sanofi Pasteur, the vaccines global business unit of Sanofi, to develop treatments for the new virus.